This incredible area of Oregon is a wine lovers paradise. Endless rolling hills lined with rows of perfectly manicured vineyards and hazelnut trees. This beautiful area, to me, is the next Napa Valley. Willamette Valley is filled with some of the most delicious wine I've ever had, especially their Pinot Noirs. The area has a quaint, hippie type of vibe but just being there you feel… hip. Not only does Willamette Valley have some of the best wineries ever, it also has amazing food, and one of my favorite hotels. If you're ever in Willamette Valley, Oregon… here's what I recommend!
Stay at the incredible The Allison Inn & Spa! This beautiful hotel is still to this day the only 5 star hotel in Willamette Valley. The service was exceptional and the room was spacious, incredibly plush, and beautifully designed. They have a gorgeous indoor pool overlooking their picturesque gardens and private vineyard. Their restaurant, Jory, was a beyond impressive 5 star dining experience and the best meal I had there by far. If you're going to Willamette Valley, The Allison Inn & Spa is the only place to stay!
Make sure to visit all of the incredible wineries! Here are my favorites:
◊ Penner-Ash This amazing winery was my first stop and one of my favorites. It's perched high on a hill overlooking Willamette Valley. It has a gorgeous tasting room and an even more gorgeous garden outside. Doesn't hurt the wine was amazing.
◊ Lemelson This beautiful winery was very unique. The founder utilizes organic farming methods along with gravity flow production which is unique in winemaking. They produce some outstanding Pinot Noirs and Rieslings. (I don't even like Riesling and I LOVED theirs.)
◊ Winderlea I stumbled upon this gorgeous winery on accident. I was just driving down this incredibly scenic road and noticed this beautiful, modern winery. It's all glass in the tasting room overlooking the vineyards which is the perfect place to do a wine tasting. It had a white wine there called Pinot Blanc that I had never heard of or tried! It was amazing… and I bought a case. (oops)
◊ Furioso Right as we left Winderlea we came across this super sleek, gorgeous winery. This relatively new winery (established in 2014 but the tasting room was just completed) might be new, but the wines taste like they've been in production forever.  Incredible Pinot Noirs already scoring 90+ on Wine Spectator, and crisp beautiful Chardonnays. Oh, it doesn't hurt the tasting room and views are gorgeous.
◊ Domaine Serene The self proclaimed 'Disney World of Wine' is nothing like the other smaller wineries in Willamette Valley. You'll notice the second you pull through the stately gates and drive up to what looks like a sprawling Italian Villa this place is going to be good. And I must say, it did NOT disappoint. In fact- it blew me out of the water. Some of the best Pinot Noir and Chardonnay I've ever had. Brought a tear to my eye almost. Or was the tear from all the wine I bought and saw how much I spent? One of the two.
◊ Other notable wineries that I didn't have the pleasure of visiting, but they came highly recommended: Domaine Droughin, Eyrie Vineyard, Beaux Frères, and Argyle. 
Eat! Willamette Valley blew me away with it's food. Whether it was casual lunch fare or 5 star dining experiences, this area has it.
◊ Favorite lunch spots- Red Hills Market and The Horse Radish
◊ Favorite dinner spots- Jory, Recipes Part Deux, The Painted Lady, and the Joel Palmer House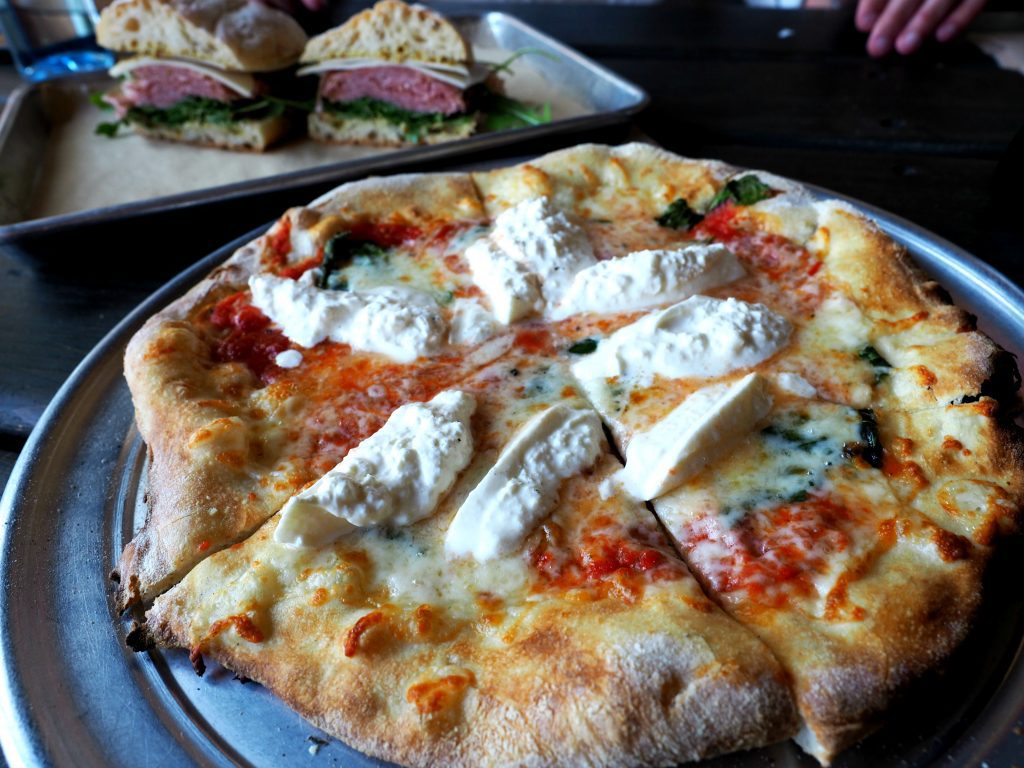 HAVE FUN! This beautiful area of the country felt like a dream. No matter which winery you stumble upon, you are guaranteed to have a blast. If you go during Summer you'll have beautiful weather and views which, in my option, add to the experience. I will 100% be back one day to this gorgeous wine country. Cheers!