Copenhagen, the capital of Denmark, is one of my favorite cities I've ever been to. It's a colorful city filled with beautiful architecture, picturesque canals, warm people, and amazing food. I have the privilege of having a Dane marry into my family so when I had the opportunity to go with him back to his motherland I jumped on the opportunity. I'm so glad that I did because I got the 5 star treatment and the inside scoop on how to visit Copenhagen like a local. My new Danish friends helped me create the ultimate guide to Copenhagen and here is what we recommend!
Things To See:
♦ Nyhavn – Literally every picture when you Google Copenhagen is of this. Nyhavn (pronounced new-hound) is the colorful canal with traditional Danish buildings
♦ Freetown Christiania – This hippie town is a large commune regulated by their own special law. Take a stroll through it and see all of the murals and hippies. Forewarning: don't take pictures!
♦ Little Mermaid Statue – this bronze statue has been a symbol of Copenhagen since 1913 and was built by Edvard Eriksen based off the fairy tale from the famous Danish book "The Little Mermaid" by Hans Christian Andersen
♦ Amalienborg Palace – The four identical palaces are home to the Royal Danish family
♦ Federik's Church – Also known as the 'Marble Church' this beautiful church has the largest copper dome in Scandinavia
♦ Torvehallerne – This AMAZING market is home to delicious food stalls, restaurants, markets, and bars. A must stop if you love delicious food
♦ Copenhagen Opera House
Things To Do:
♦ Take a canal tour at Nyhavn and learn about the history of the canals, architecture, and city
♦ Rent a bike for the day and take it for a spin around the very biker friendly city, taking in the cool Scandinavian vibe
♦ Ride your bike over to Paper Island for some of the most delicious street food you can imagine
♦ Take a walk and shop on Strøget Street. Make sure to buy pottery from the very famous Tortus shop
♦ Take a tour of Carlsberg Brewery
♦ Take a tour of Christianborg Palace and riding grounds. Make sure to climb the tower for amazing views of the city
♦ Shop and eat everything at Torvehallerne Market
♦ Stop at Tivoli Garden and unleash your inner child and ride EVERY ride there. Fun fact: Michael Jackson tried to buy it
♦ Take a leisurely stroll in Langeline Park and all surrounding beautiful parks around the city
Where To Eat:
Breakfast:
♦ The Coffee Collective – Stop here for some of the BEST coffee you've ever had. The Danes are serious about their coffee
♦ Granola – A charming coffee house
♦ D'Angleterre – Fancy a fancy brunch? This is a world famous brunch in the beautiful Hotel D'Angleterre
♦ Ipsen & Co – Cute small coffee shop
♦ Cafe Afelier September – Old cafe located in an old design shop. Great for lunch too!
♦ The Union Kitchen – Delicious brunch
♦ Kalaset – Funky Cafe with a popular brunch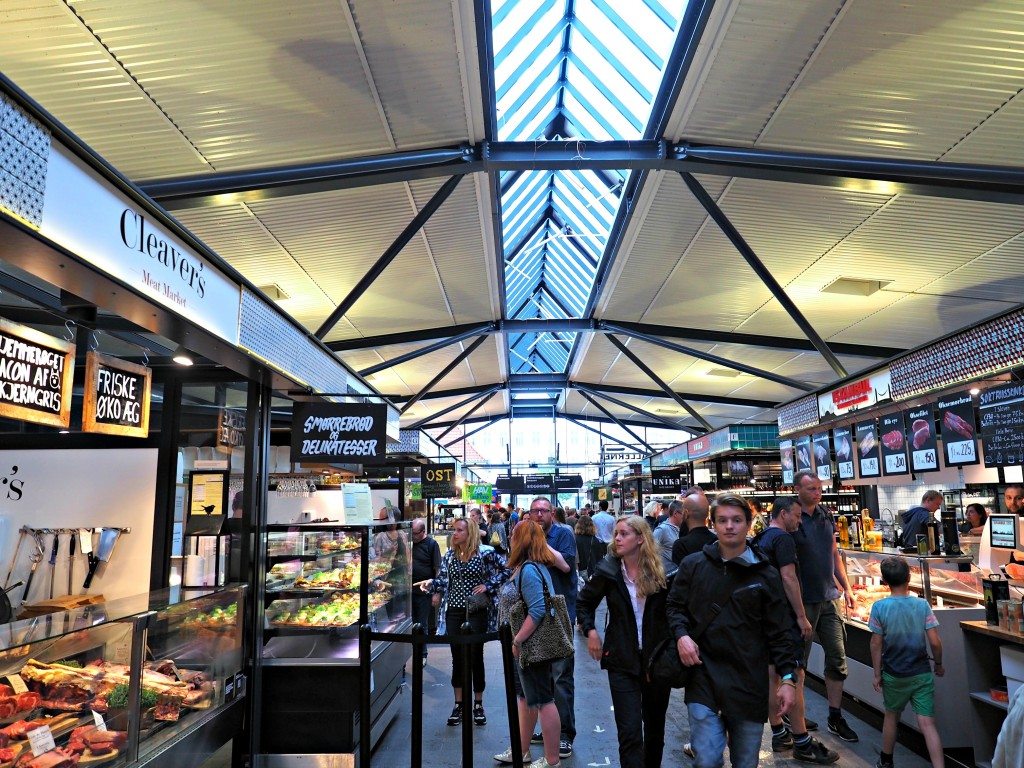 Lunch:
♦ Told & Snaps – Try a classic Danish specialty smørrebrød (open faced sandwich)
♦ Wulff + Konstali Food Shop – Great quick lunch in a cool setting
♦ Slotskælderen – Smørrebrød restaurant since 1910
♦ Torvehallerne – This market has everything you need from a quick sandwich to a sit down meal. Check out the restaurant Un Mercado and tell my friend Andres you want the Porchetta! You won't be disappointed
♦ Café Dyrehaven – trendy lunch hangout with funky decor
♦ Zeleste – French dishes with a Nordic twist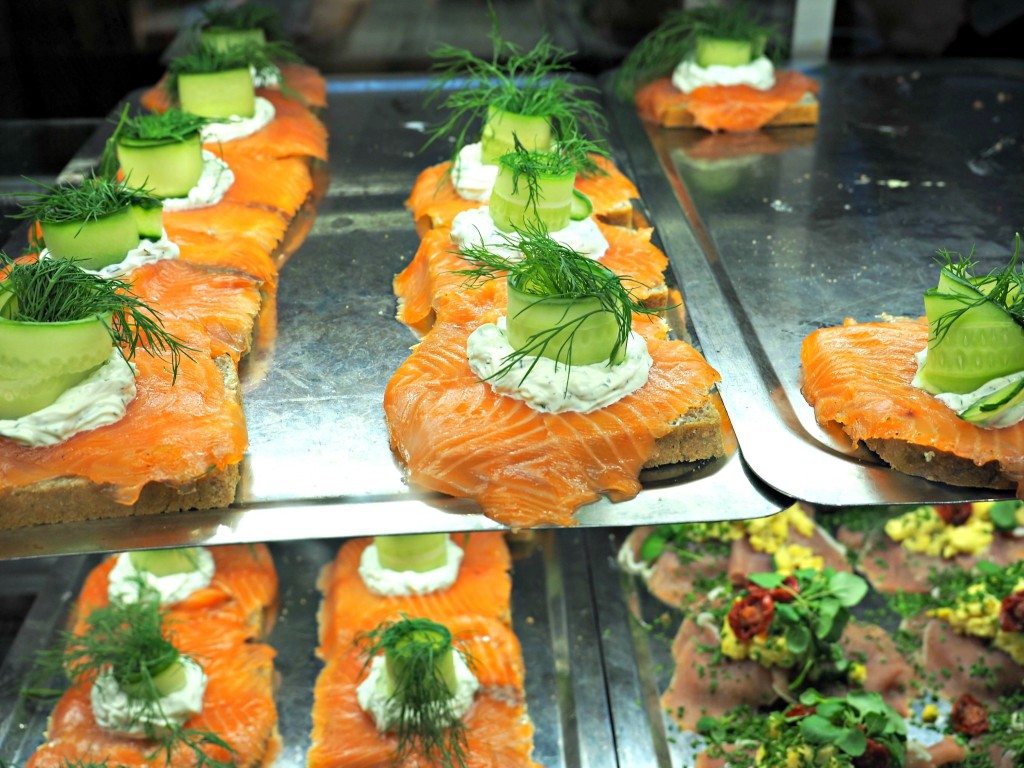 Dinner:
♦ Cantina – Great tapas restaurant
♦ Höst – Contemporary Nordic cuisine
♦ ØsterGRO – This restaurant has an organic roof garden growing all of their own food. Menu changes frequently
♦ Kul – Cool restaurant in the meatpacking district
♦ Warpigs Brewpub – Casual brewpub
♦ Paté Paté – Great restaurant and wine bar
♦ Kødbyens Fiskebar – Industrial style restaurant in meatpacking district serving great seagood
♦ Retour Steak – Steakhouse
Where To Drink:
♦ Chateau Motel – Fancy club with good drinks
♦ Lidkoeb – Cool bar serving innovative drinks
♦ 1105 – Voted by Conde Nast Traveler as one of the trendiest bars
♦ Ruby – Small, intimate bar with good cockails
♦ Gilt Cocktail Bar – Classic cocktail bar with a cool setting
♦ Salon 39 – Speakeasy style cocktail bar
♦ Bankeråt – Fun bar with a taxidermy twist