Amsterdam is an enigma in the most incredible way possible. It's a destination where beauty, architecture, and sin live in perfect harmony. Every turn looks like a picture-perfect postcard filled with canals, vibrant overflowing flower-filled railing planters, and iconic canal houses. Delicious food is seemingly never-ending whether it's incredibly decadent cheese, smothered street fries, or the most delicious meal of your life at a Michelin Star restaurant. I spent my days wandering around this gorgeous city and found myself never wanting to leave. If you're ever in Amsterdam, here's what I recommend!
What To See:
♦ Canals of Amsterdam- this beautiful city is made up of 100 km of canals, 90 islands, and 1,500 bridges. This UNESCO Heritage is one that you can spend all week discovering
♦ Dam Square- Amsterdam's best known square where the Royal Palace is located
♦ Bloemenmarkt- the world's only floating flower market and an Amsterdam staple. If you go in the Spring be prepared for the most gorgeous flowers ever
♦ Red Light District- Everyone when you say Amsterdam they immediately think of the Red Light District. Yes, there are prostitutes. Yes, there are sex shows. However, the Red Light District is also the oldest part of Amsterdam and has some of the most beautiful of all the canals and architecture. If you're off-put by the idea of being around the Red Light District at night then head that way during the day! It's a must see
♦ Vondelpark- this beautiful, large park is a green sanctuary in the city. If you're scared to bike around the city (and rightfully so) this is the perfect spot to rent a bike and cruise around
♦ Jordaan Neighborhood- Amsterdam is made up of many different neighborhoods but this is my favorite. It's picture-perfect in every way
♦ Museumplein quarter- this beautiful area is home to the Van Gogh Museum, Rijksmusum Museum, and the Stedlijk Museum
What To Do:
♦ Take a canal tour aboard a boat to see the city from a different view
♦ Rent a bike and cruise around the city (if you dare)
♦ Sip on a cold beer by the canals
♦ Go see a sex show in the Red Light District (SORRY I HAD TO! It's surprisingly hilarious)
♦ Do the Heineken Experience which is both education and so much fun
♦ Shop on De Negen Straatjes for authentic souvenirs
♦ Visit the small but amazing Tulip Museum
♦ Tour the Rembrandt Museum, visit Anne Frank Hus (make sure to purchase tickets before), and head over to Museumplein to see the museums there as well
♦ Visit a Coffee Shop
♦ EAT EVERYTHING
♦ Get lost exploring the iconic canal houses wishing you owned one
♦ Visit House of Bols for a fun tour and cocktail experience
♦ Drink the traditional Genever till the early morning in an old bar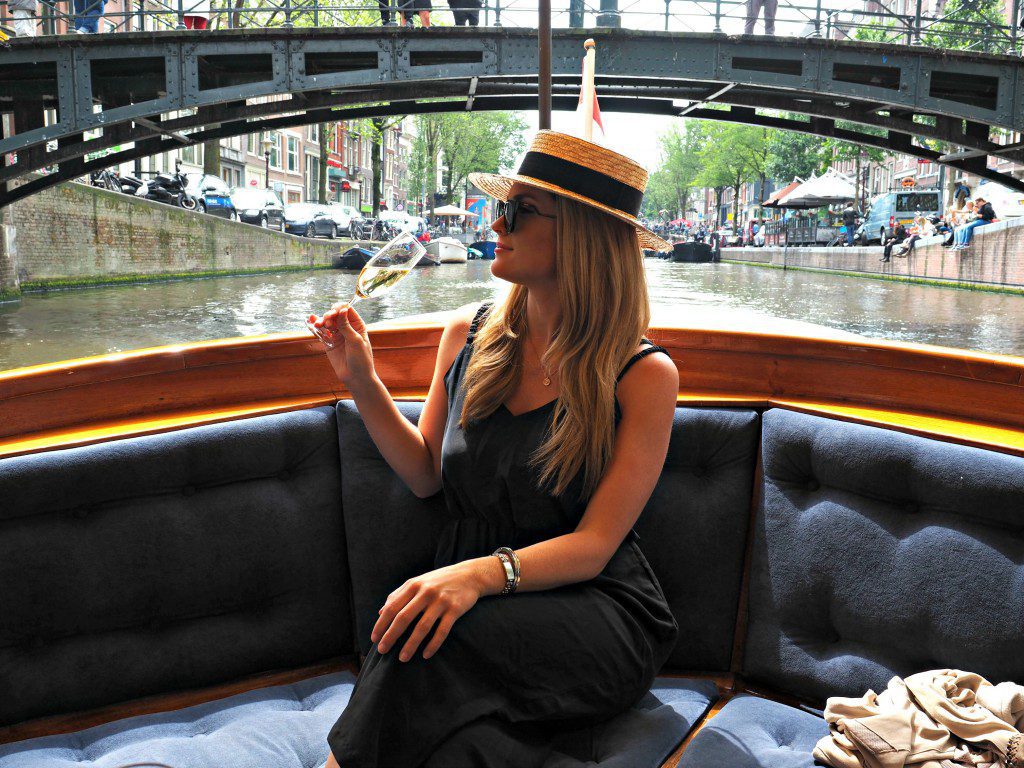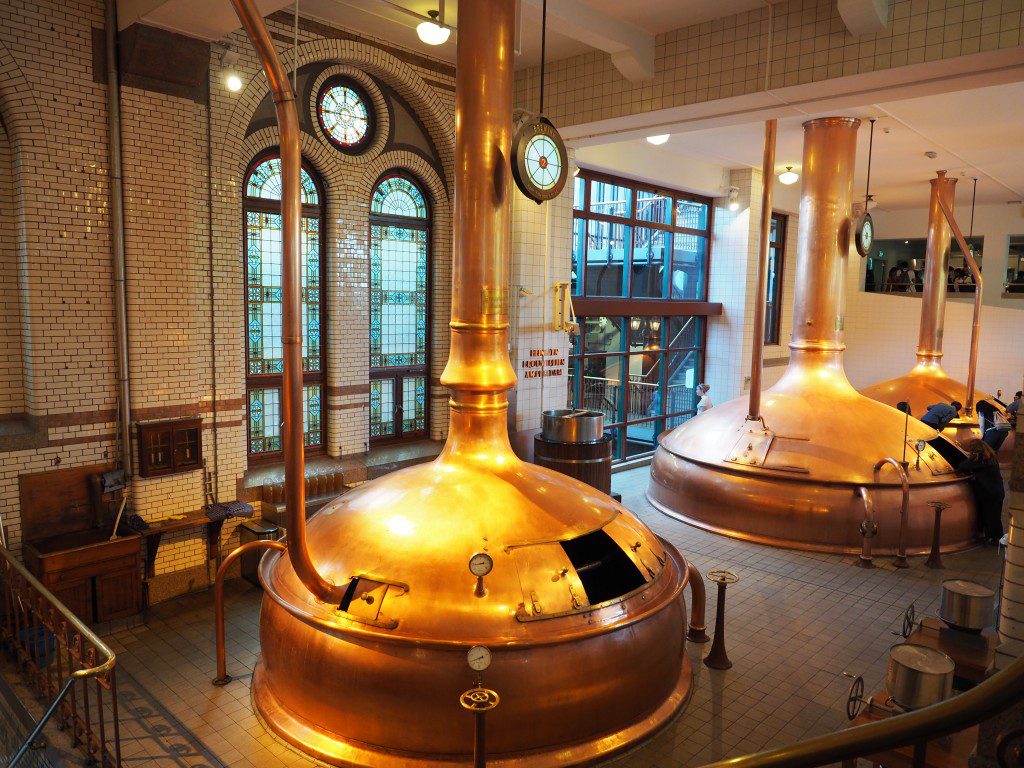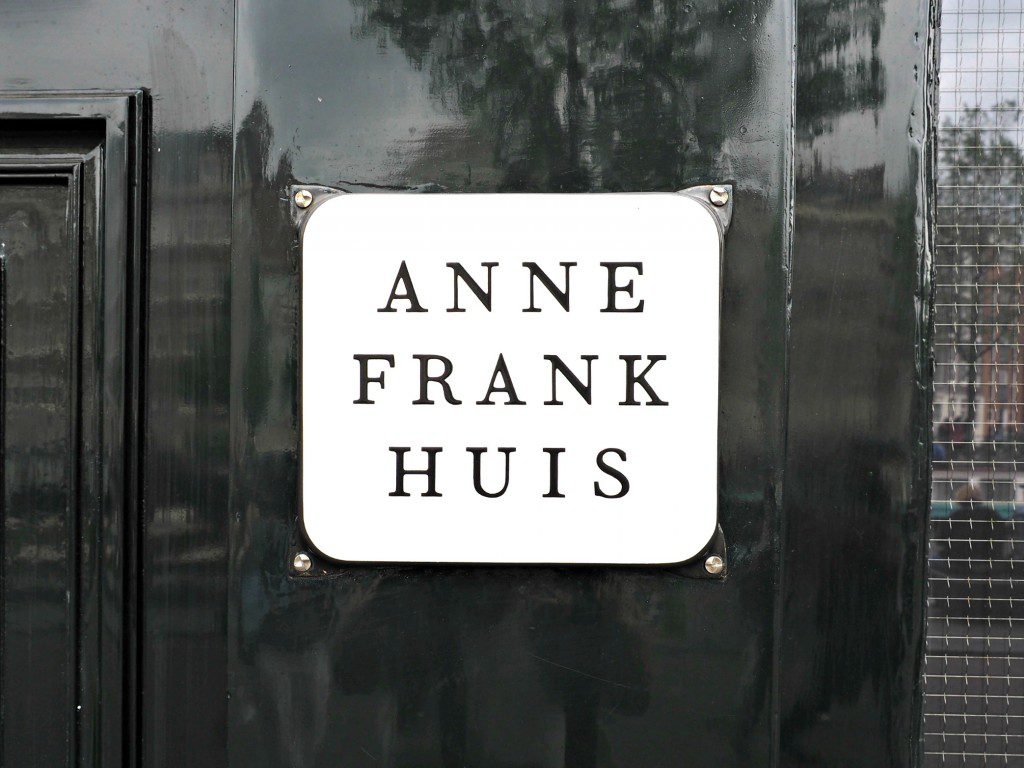 Where To Stay:
♦ NH Collection Doelen– my absolute favorite hotel. It's located right in the city center and recently renovated but kept all of the original charm. It's actually one of Amsterdam's oldest five star hotels and it is where Rembrandt himself painted 'Night Watch' with the intent on having it displayed in the hotel
♦ NH Collection Barbizon Palace– this beautiful hotel is comprised of several different 17th century houses. Perfectly located in the Old Quarter and just minutes from the train station. It's also home to Michelin starred (and one of my favorite restaurants I've ever been to) Vermeer
♦ NH Collection Grand Hotel Krasnapolsky– Located in the iconic Dam Square overlooking the Royal Palace. Also home to the delicious White Room restaurant and upscale cocktail bar the Tailor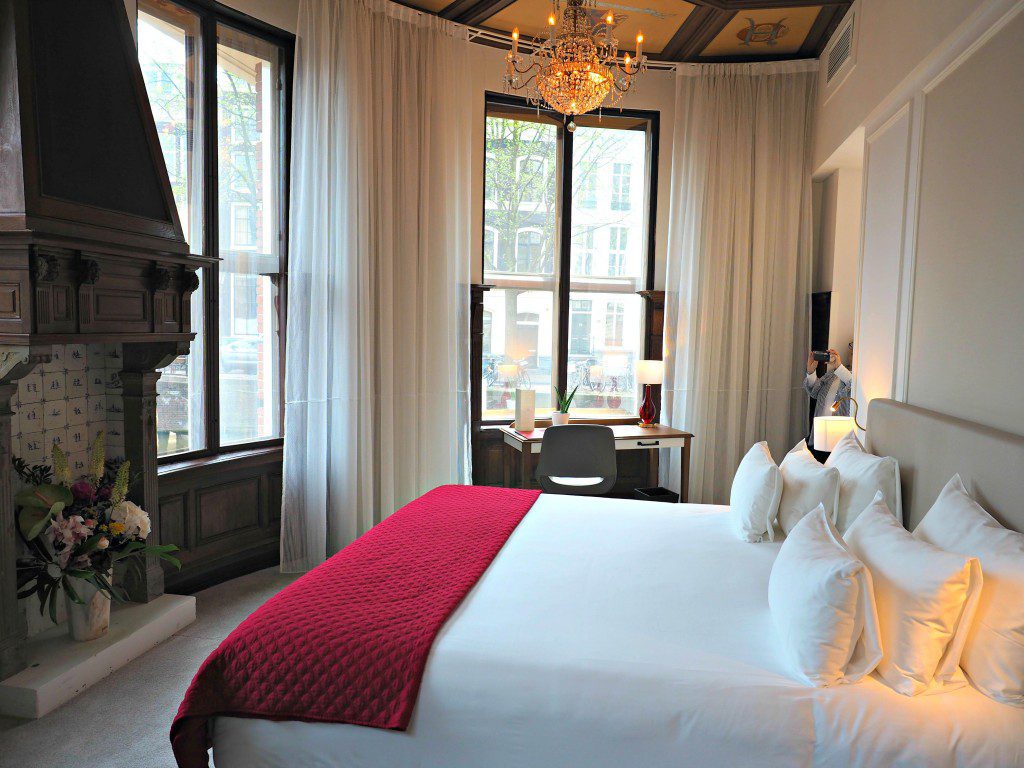 Where To Eat:
Breakfast
♦ The Breakfast Club– hipster spot for long brunches
♦ Staring at Jacob– self proclaimed 'NY Brunch Bar'
♦ Drovers Dog– Aussie inspired breakfast
♦ The Pancake Bakery– 100 varieties of different pancakes!
♦  Omelegg– Amsterdam's first omelettery
♦ Dr Blend– the best smoothies and juices in town
♦ Yoghurt Barn– varieties of homemade yogurt with delicious toppings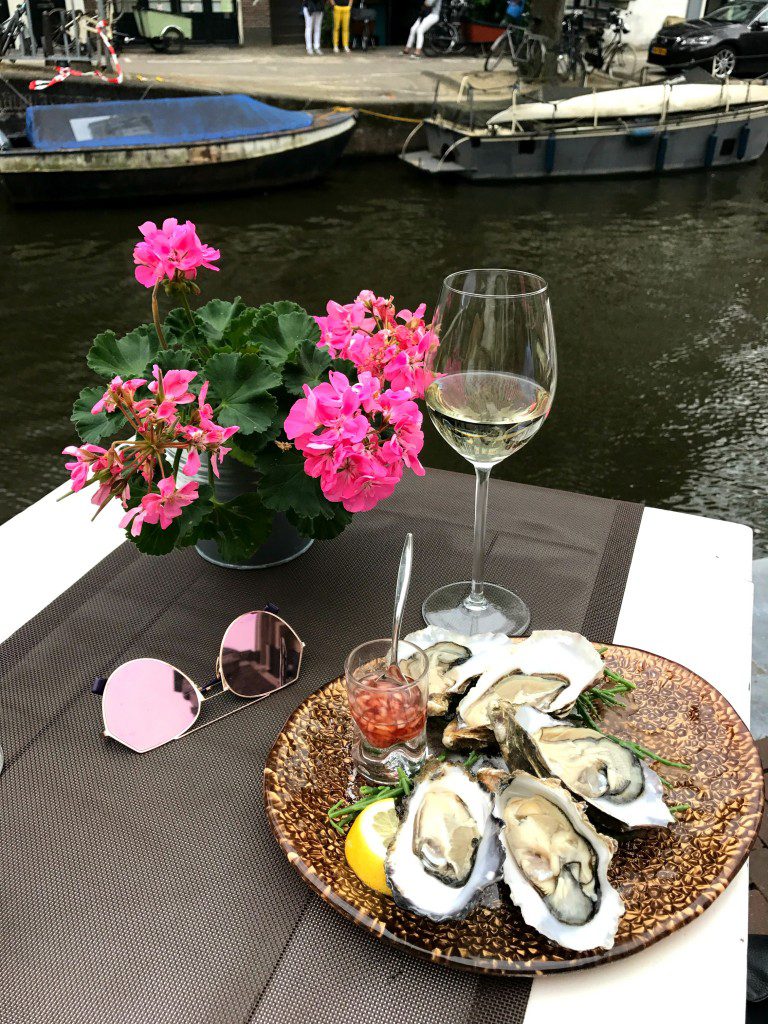 Lunch
♦ Restaurant L'invité– located in the picturesque Jordaan district and the perfect gourmet lunch to have by the canal
♦ Café in de Waag– located in the weigh station originally built in 1488. Has yummy sandwiches
♦ CoffeeConcepts Sandwich Bar– delicious sandwiches
♦ Toastable– try one of their 'world famous' triple layer toastie
♦ Herring Stall Jon- the best place to try herring
♦ Chipsy King– Ok, so this isn't a proper lunch BUT they have the best fries ever. Tried them smothered in ketchup, mayo and chopped onions
♦ De Kas– Chic garden conservatory serving Mediterranean dishes made from organic ingredients grown on-site
Dinner
♦ Vermeer– Michelin star restaurant located in Barbizon Palace and one of the best meals I've EVER had.
♦ The White Room– this opulent restaurant was first opened in 1885 and with three Michelin starred Chef Jacob Jan Boerma you are guaranteed the meal of your life
♦ D'Vijff Vlieghen– 'The Five Flies' located in the heart of Amsterdam is one of the most beautiful restaurants. Located in an old canal house and full of original charm. Ask to be seated in the Rembrandt room- actual paintings are in here
♦ The Lobby Nesplein– trendy, chic, and delicious restaurant with great cocktails
♦ Choux– this trendy, vegetable forward tasting menu restaurant is quickly becoming one of the city's favorites
♦ Incanto– delicious homemade Italian food
♦ Restaurant Lt. Cornelis– traditional Dutch food in a trendy enviroment
♦ The Duchess– light and refined flavors from Southern France and Italy in a beautiful setting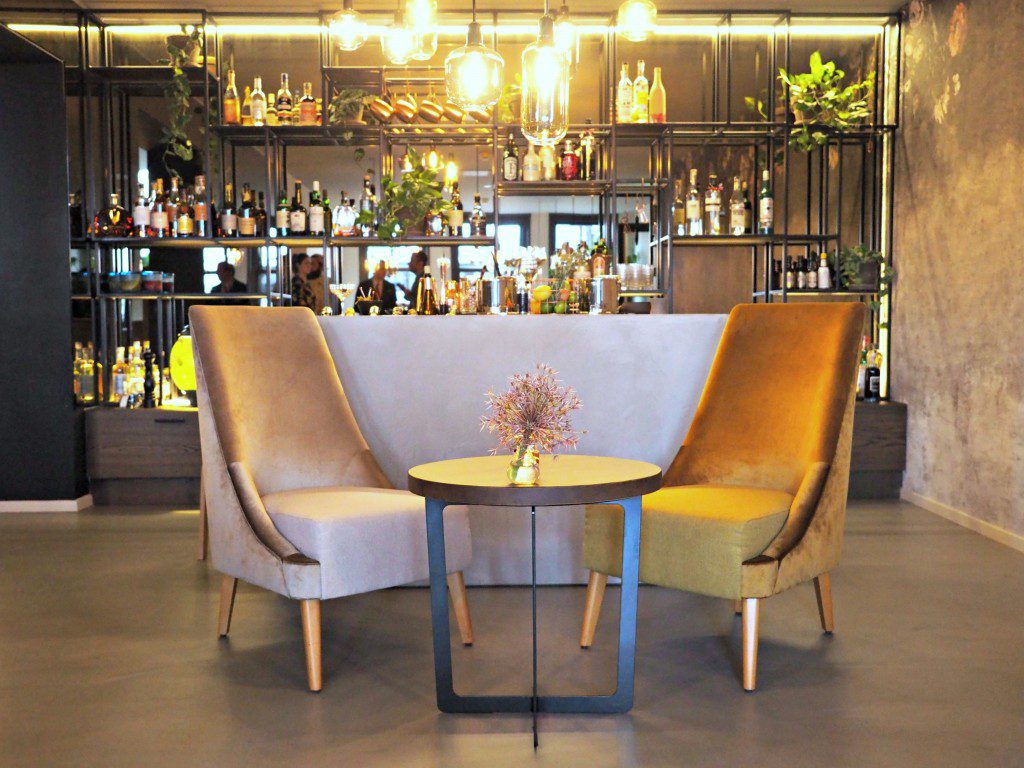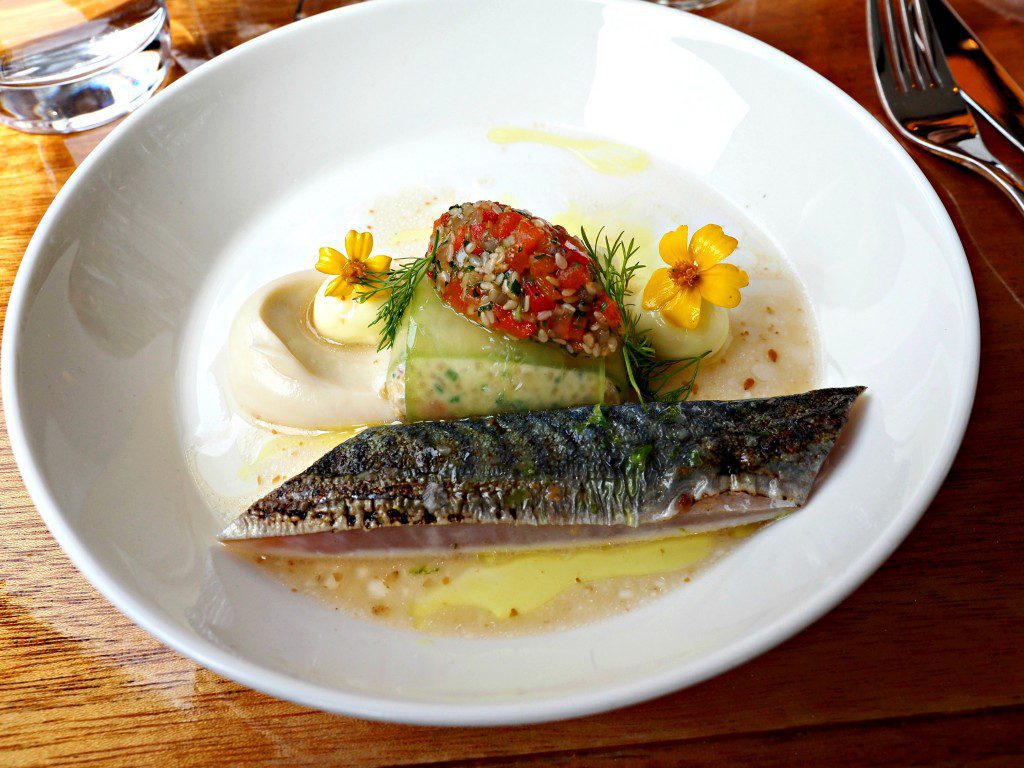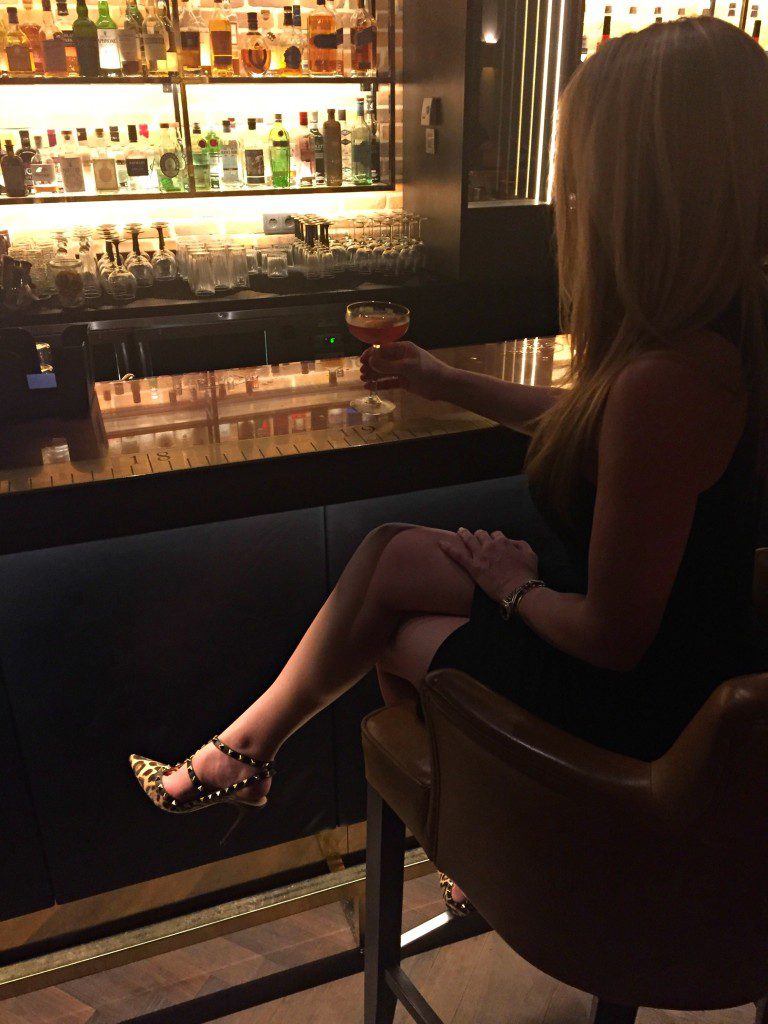 Where To Drink:
♦ The Tailor– innovative, delicious cocktail is a cool setting located in the Hotel Krasnapolsky
♦ Tales and Spirits- delicious craft cocktails
♦ In de Olofspoort– intimate, old school watering hole with an extensive list of jenever
♦ In't Aepjen- Cozy, old world bar located in a wooden house that is 500 years old
♦ Snappers– this Mexican restaurant is a local's favorite with its fun cocktails and bartenders
♦ Vesper– elegant cocktail bar with a James Bond vibe
♦ Door 74– Speak-easy style bar