Perched high atop of hill overlooking the magical city of Sintra is one of the most gorgeous Palaces I've ever seen. This brightly colorful 19th-century Romanticist style castle doesn't even seem real until you've been there. Sintra is a great day trip from Lisbon, about 1 hour, and is a must see.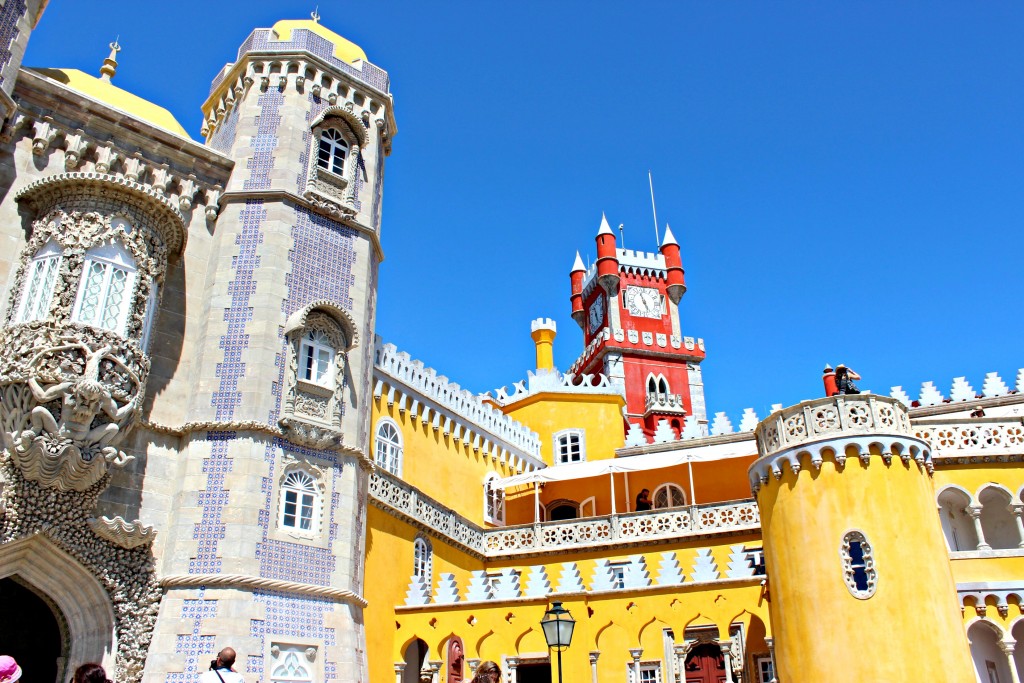 As you walk up the very steep hill the castle starts to appear out of the trees like something you would see in a Disney movie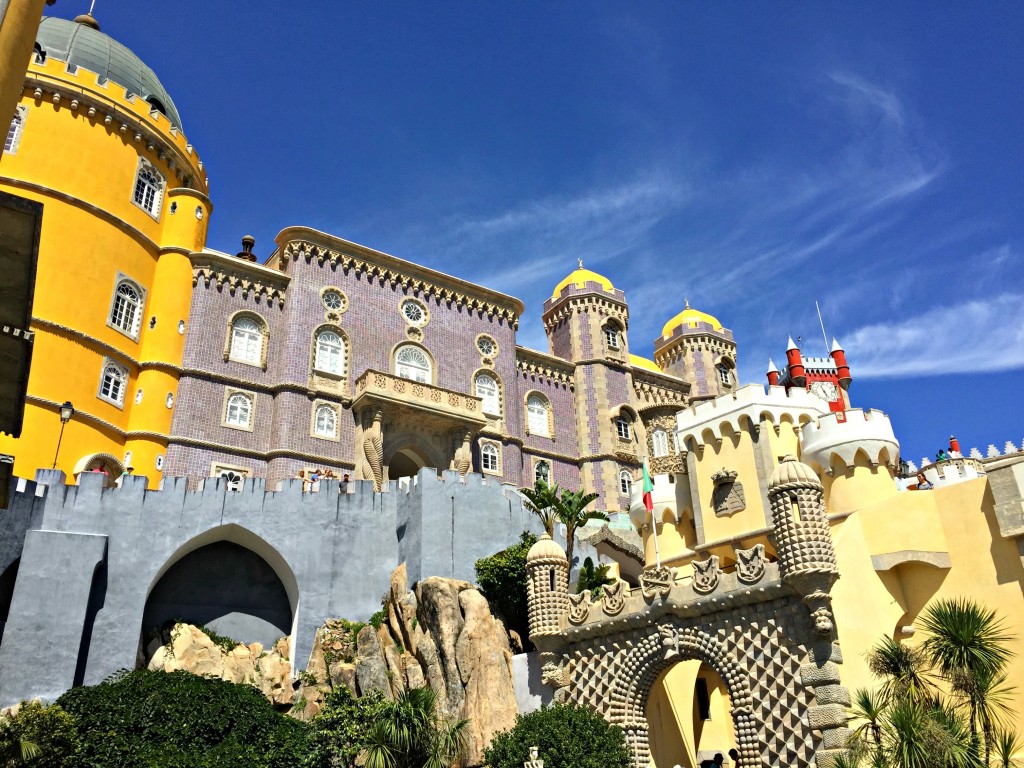 This beautiful Palace was originally built in the early 1700's as a monastery by King Manuel 1. The original monastery was destroyed by the 'Great Earthquake of Lisbon of 1755'. For many decades they left the ruins of the destroyed monastery untouched until King Ferdinand decided to take the old ruins and surrounding land and build the palace that they would use for their Summer home for the Portuguese Royal family.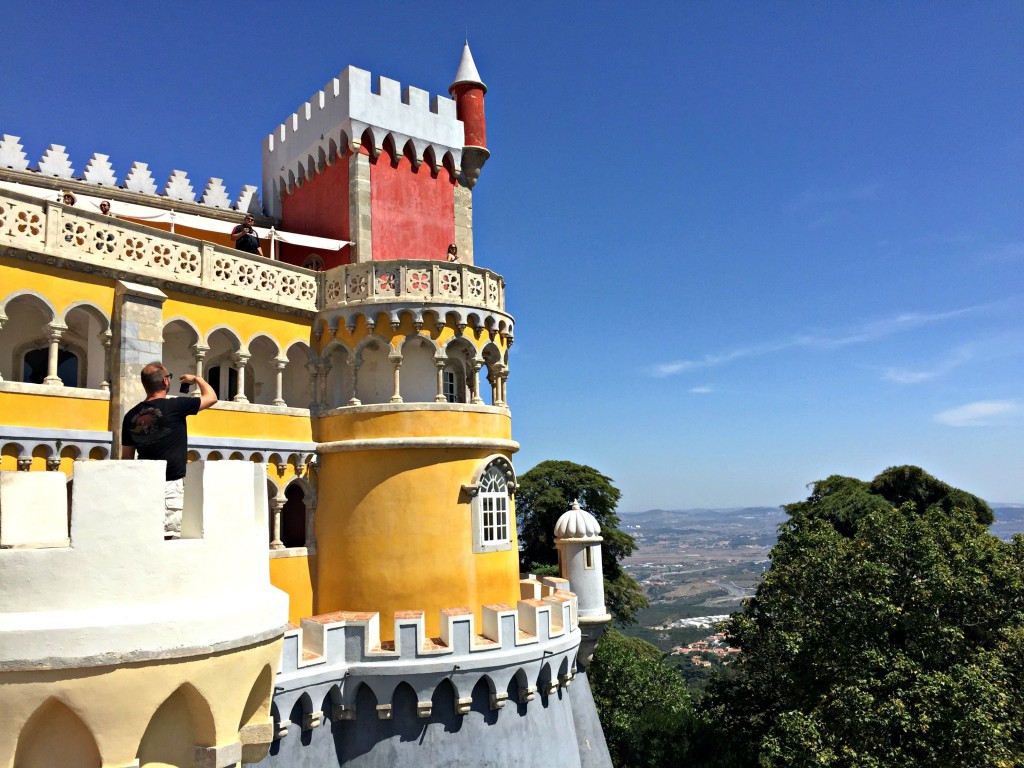 The inside of the palace is equally as ornate as the outside, with hand painted tiles, intricately painted murals, and chandeliers galore.
I don't know about you, but I'll take this as my PRIMARY residence!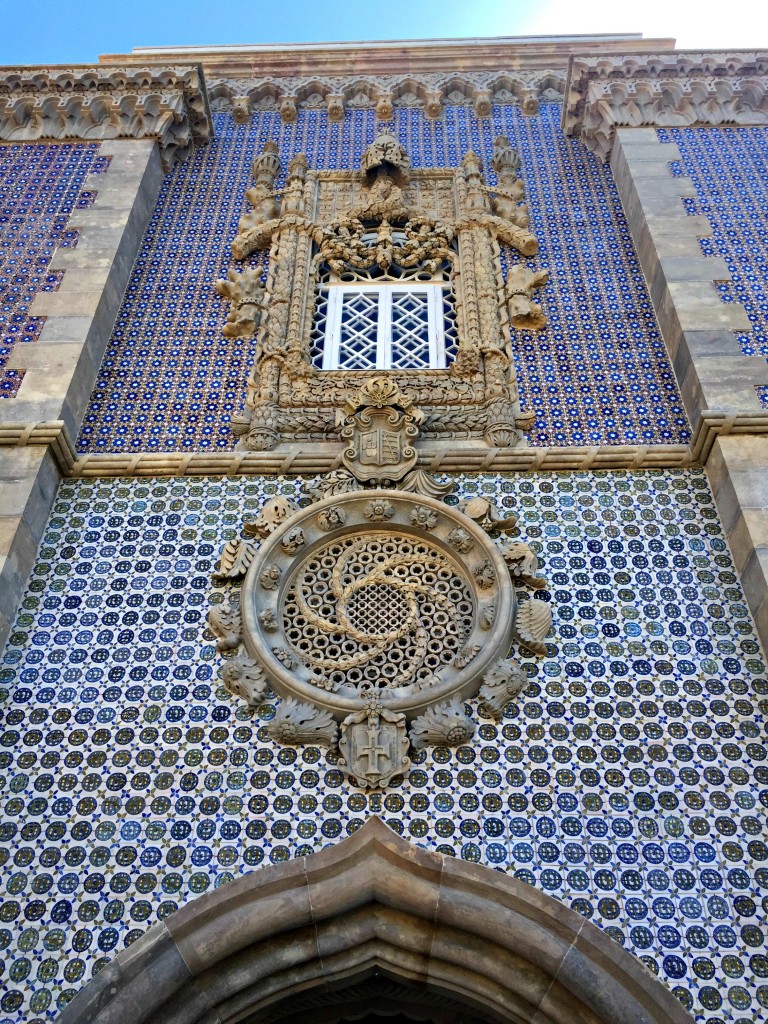 Like, come on. Look at that kitchen!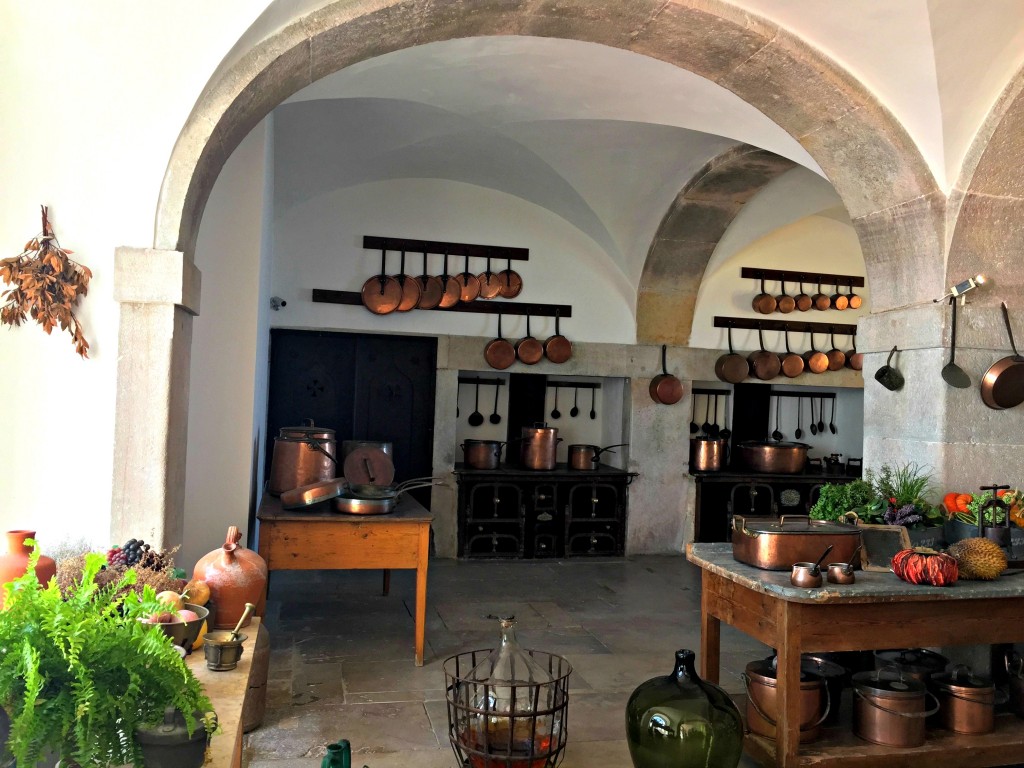 You win Pena Palace for being the most beautiful palace I've ever seen!