Guess what- 2019 is right around the corner. If you're anything like me then you're already dreaming of where next year will take you. Oh, the possibilities! Oh, the excitement! Don't have a clue of where you want to go? Well, I've decided for you. Here are 19 places to visit in 2019!
1. Kyoto, Japan
This incredible area of Japan was my favorite. Don't get me wrong- you really can't go wrong visiting anywhere in Japan but Kyoto felt like a dream. It's a beautiful mixture of old meets new. Ancient buildings and perfectly manicured zen gardens galore. Also- some unreal food. Click here to read more!
2. Colchuaga Valley, Chile
While doing a tour of Chile, we made a stop 2 hours outside of Santiago in this beautiful valley. Delicious wine galore as well as stunning views and quaint little towns. I can't recommend this area enough and it's a must stop if you're ever in Chile. Click here to read more!
3. Banff, Canada
I mean, duh. Just taking one look at that magical blue glacier water and it is instantly on your bucket list. It had been on mine for years and this Summer I finally got to go. And if you can believe it- it's even more spectacular in person! Click here for more pictures! 
4. San Juan Islands, Washington
This area might sound like a tropical paradise- but its a Pacific Northwest paradise instead. Just a quick flight or ferry from Vancouver or Seattle and you'll land in a very special place. Exploring this island was one of my highlights of the summer. If you're in the Pacific NW- you have to go there! Click here to read more!
5. Bermuda
Want to go to heaven here on Earth? Go to Bermuda. Pristine beaches, crystal clear water, colorful buildings, and beautiful vistas. This island really is an amazing island destination and a quick jaunt from the Northeast! Click here to read more!
6.Tbilisi, Georgia
Let me guess- you've never heard of this country before and especially not this city. Well trust me, it will be known soon. This country in general is one of my favorites ever with its stunning architecture, unmatched cuisine, and incredibly warm people. If you're up for the journey it is worth it in every way. Click here to read more!
7. Kiev, Ukraine
Take it from me- Ukraine is amazing. I especially loved visiting Kiev. There's so much history here along with great (and VERY inexpensive) food, surprisingly chic boutiques, and so much more. It's a great place to visit if you're looking for the most bang for your buck. Click here to read more!
8. Lisbon, Portugal
It seems like every travel magazine is pushing Lisbon and I couldn't agree more. I went a few years ago and fell in love with Lisbon and all of Portugal. They food is out of this world, the city is beautiful, and in general Portugal is less expensive than other European countries. Click here to see some of my pictures!
9. Long Island, New York
Never in a million years would I have thought I would be recommending Long Island as an awesome place to visit- but after going this past Summer I can't recommend it enough! Long Island has just about everything you could want in a place- beaches, quaint towns, wineries, castles, awesome food, great hotels, and so much more. Click here to read more!
10. Bhutan
More and more people are hearing about Bhutan and how magical it is. This small Himalayan country is a place that I hold very dear to my heart. I traveled there alone but never once felt alone being surrounded by the kind Bhutanese people. It's definitely a trek getting there (around 30 hours from the US) but worth every minute traveling. Click here to read more!
11. Wadi Rum, Jordan
How does traveling deep into the ethereal desert sleeping under the stars with the sound of a crackling fire in the background sound? Amazing? Well, it is and I highly recommend traveling to Jordan to experience it. Wadi Rum is one of the most unique places I have ever visited. You don't know if you're on Earth or Mars and you're ok with either. Click here to read more!
12. Panama City, Panama
This beautiful country is home to more than just the Panama Canal- even though that is really cool to see in person. This city is an amazing mixture of old meets new. In Casco Viejo (the old town) you have beautifully restored old buildings, cute cafes, and shops everywhere. Downtown are sleek high rises, bustling businesses, and posh hotels. Click here to read more!
13. Copenhagen, Denmark
This Danish city holds a special place in my heart. I absolutely loved Copenhagen! Its a beautiful city on the water with gorgeous Nordic architecture and unmatched food. Copenhagen is a must. Click here to read more!
14. Doha, Qatar
I'm just gonna say it- Doha is 1,000x cooler than Dubai. This city has more to offer than just the glitz and glamour than Dubai can only offer- it has a beautiful culture. Doha will be the next big travel destination due to the World Cup being there in 2020 and its worth exploring this Middle Eastern gem. Click here to read more!
15. Playa Gigante, Nicaragua
How does your own private treehouse with a pool overlooking an incredible cove sound? At Aqua Wellness Resort in Playa Gigante its possible! This beautiful area felt like a dream to visit. Waking up to the sounds of the waves crashing below, howler monkeys in the distance, doing yoga everyday, and some delicious food. Click here to read more!
16. Vancouver, Canada
Before visiting, I feel like I heard a lot of hype about Vancouver. To be honest I was a little nervous before going because some times places don't live up to the high expectations. Well- I was pleasantly surprised to find it surpassed my expectations!  This beautiful city has it all; nature, high rises, incredible food, water, and just about everything in between. Click here to read more!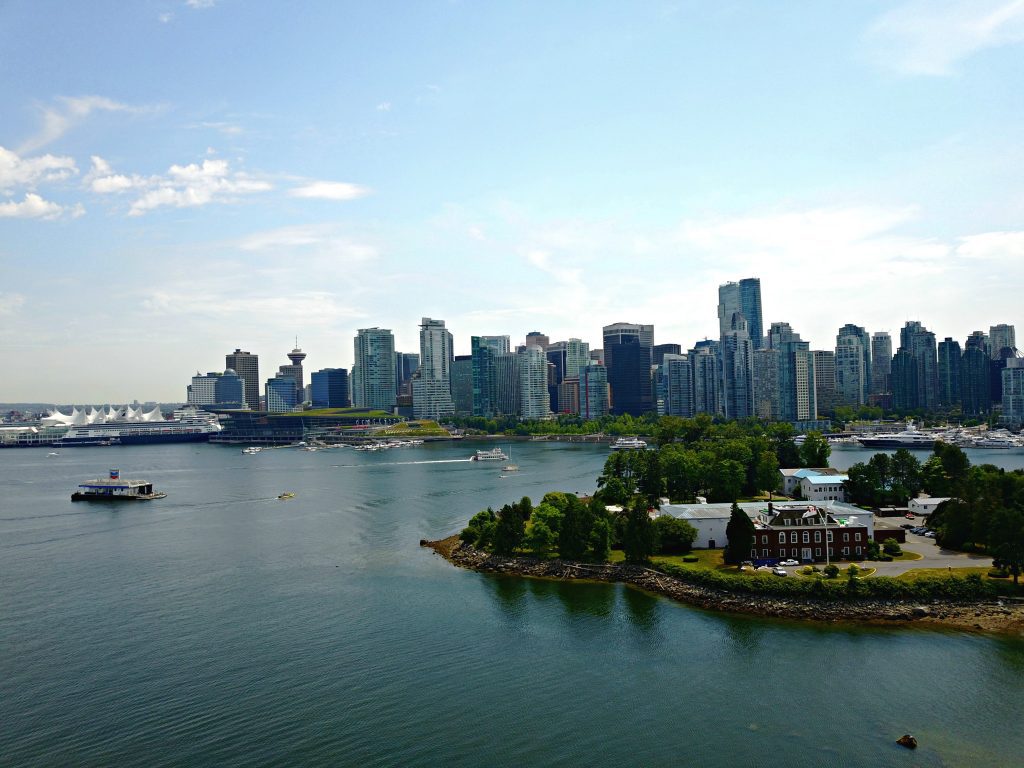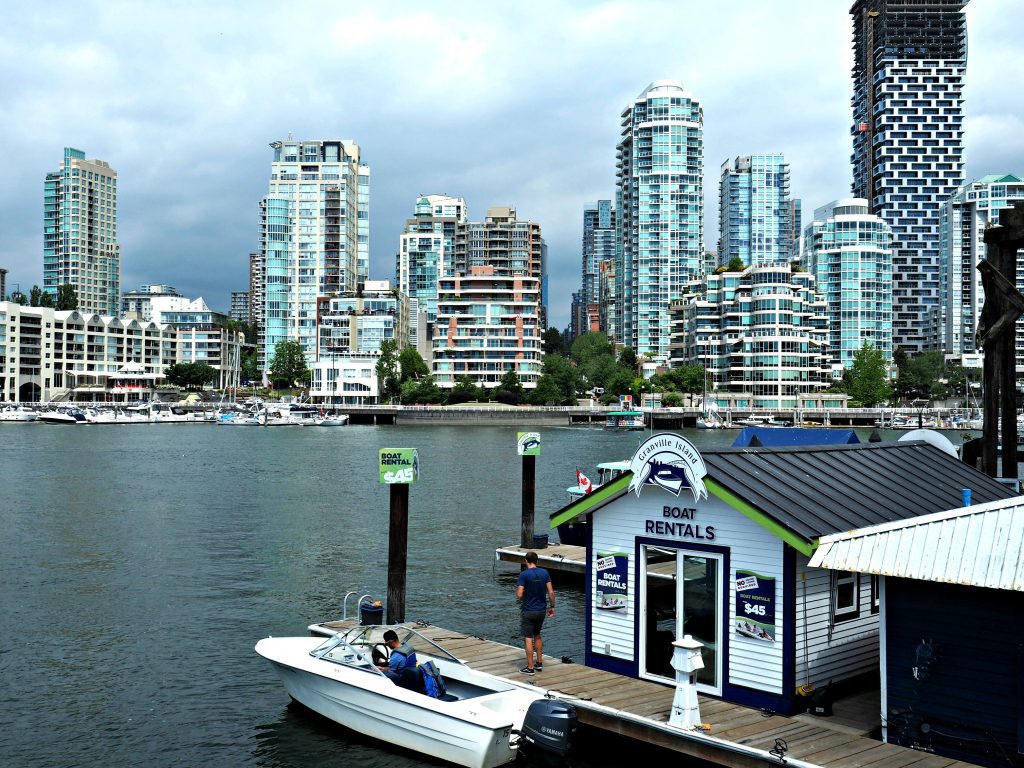 17. Prague, Czech Republic
Prague will forever be one of my favorite European cities ever. Its a beautiful city filled charm, food, and so much fun. Click here to read more!
18. Bruges, Belgium
Want a place just filled to the brim with romance? This is it! This Flemish city is absolutely stunning and has incredible food. Click here to read more!
19. Pokhara Nepal
This cute little lake town in Nepal is a starting point for many epic treks in the Himalayan mountains. I was shocked at the amount of great restaurants were here also. If you're in Nepal ever, I definitely recommend Pokhara. Click here to read more!