I sat down to an outdoor unpretentious table brimming with a local Georgian supra (feast) amongst the picturesque landscape of the Caucasus Mountains. Long grass and wildflowers tickled my feet as I sipped on a glass of chilled Georgian white wine that could rival any well-known stateside vineyard. A crisp breeze circled around me as I longingly gazed at the snowcapped mountains of the Svaneti region off in the distance.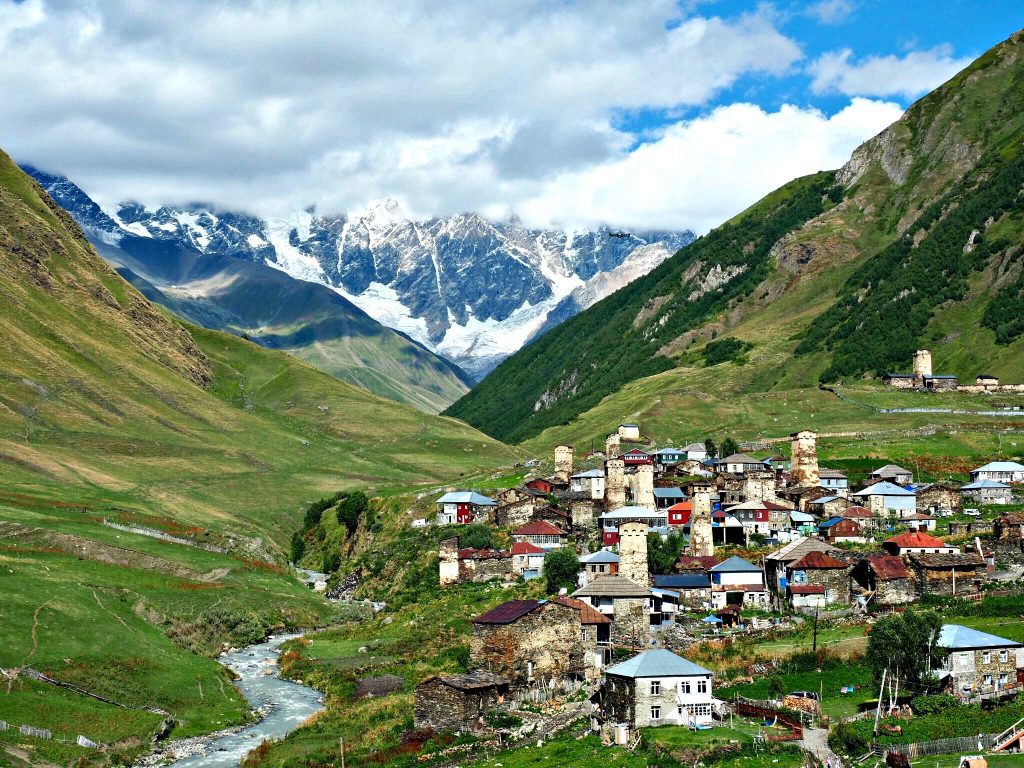 Looking down at the rustic yet undeniably delicious food that engulfed my table I found myself unable to decide where to begin. Should I try the succulent beef, pepper, and parsley filled dumplings called khinkali? Perhaps I should indulge in the perfectly salty local cheese-filled buttery leavened bread called khachapuri. I gluttonously opted for both.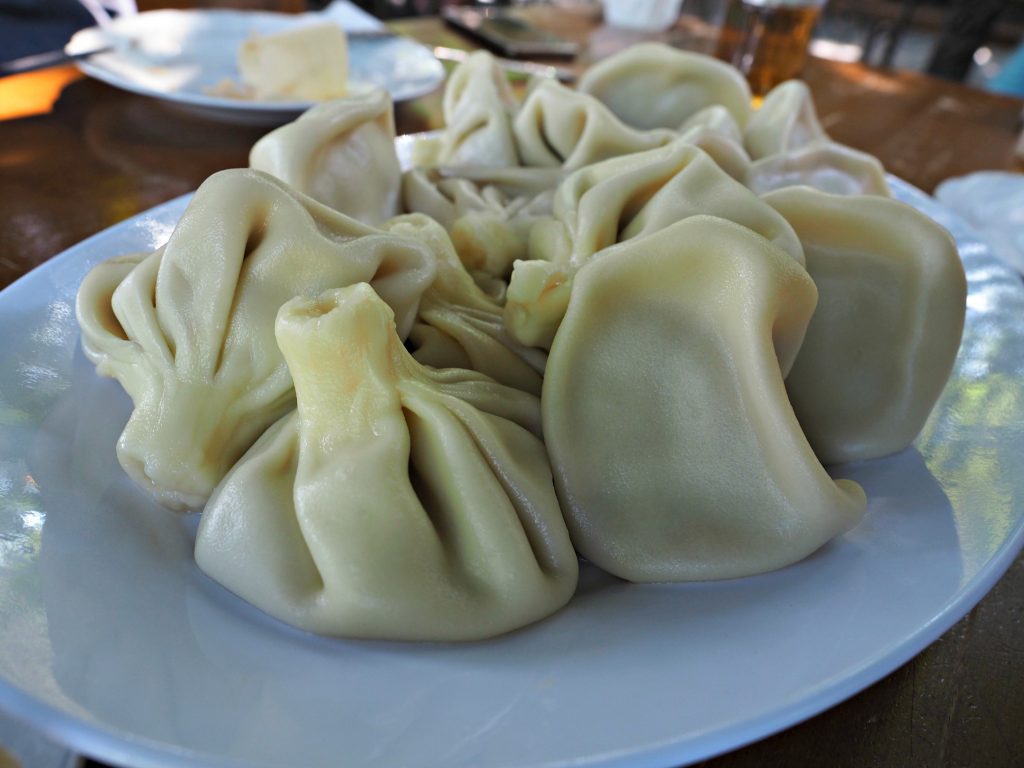 Alongside my khinkali and khachapuri was a simple yet vibrant garden salad consisting of vine-ripened tomatoes, cucumbers, onions, parsley, and a drizzle of a regional nutty tasting oil. With my first bite of the salad I was speechless.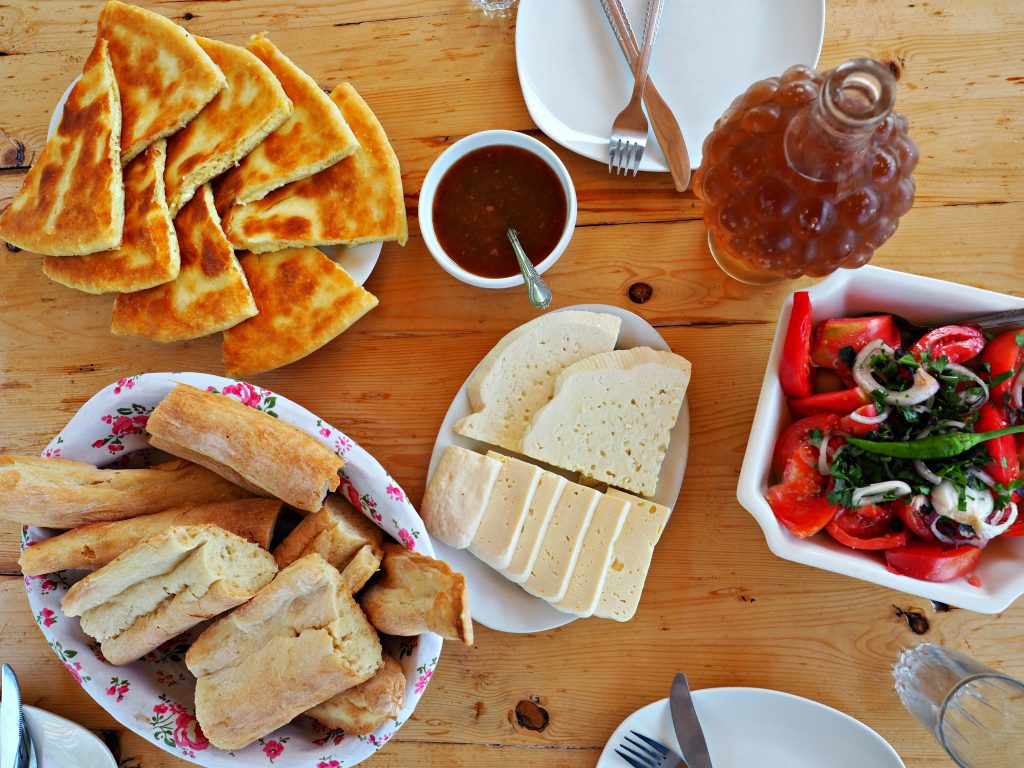 Never in my life have I encountered anything like it. The intensely red large tomatoes possessed more flavor than any tomato I have ever consumed and the cucumber tasted as though the essence of ten cucumbers had been condensed into one. The subtle nutty flavor of the freshly pressed oil as well as the special Svaneti salt sent this simple organic garden salad to a level so high I still dream about it.
Georgian cuisine, while still very much unfamiliar to most of the world, will not be unknown for very long and for good reason. Hints of the extremely unique khmeli suneli spice blend of coriander, dill, basil, marjoram, parsley, and safflower are ever-present in all dishes. With the subtle influences of Europe and the Middle East this cuisine is unlike anything I have ever tasted before.
The richly spiced grilled ground meat kebabi paired with the Georgian staple condiment of a sour plum sauce called tkemali was a constant order. Local creamy sheep and cow cheese as well as freshly made bread called dedas puri, made traditionally in an outdoor tone oven, was thankfully present at every meal. I would tear pieces of the soft centered crusty bread, using it to sop up every ounce of food left on my plate.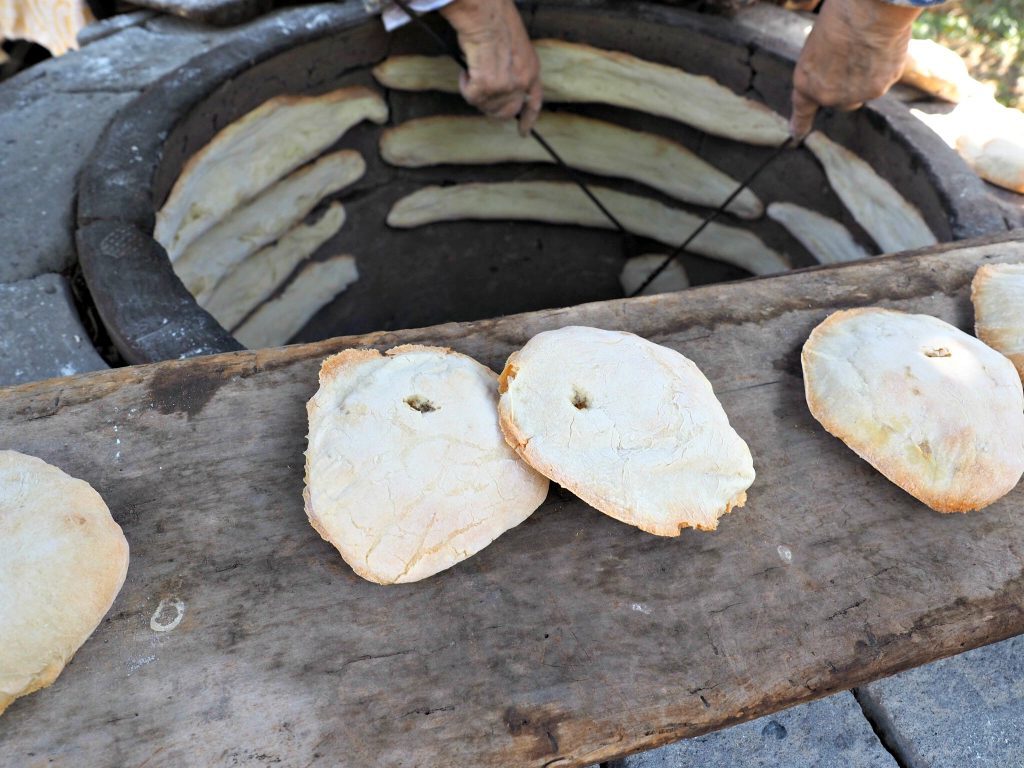 Alongside my continuous feast for two weeks, local incredible wine was never-ending. Winemaking in Georgia, while it might not be well-known, traces back 8,000 years. Georgians have an immense amount of pride in their viticulture and the majority of Georgian households produce their own wine. Using their traditional buried Kvevri clay jars for the winemaking process as opposed to barrels gives the wine an opulent, silky flavor that I couldn't get enough of.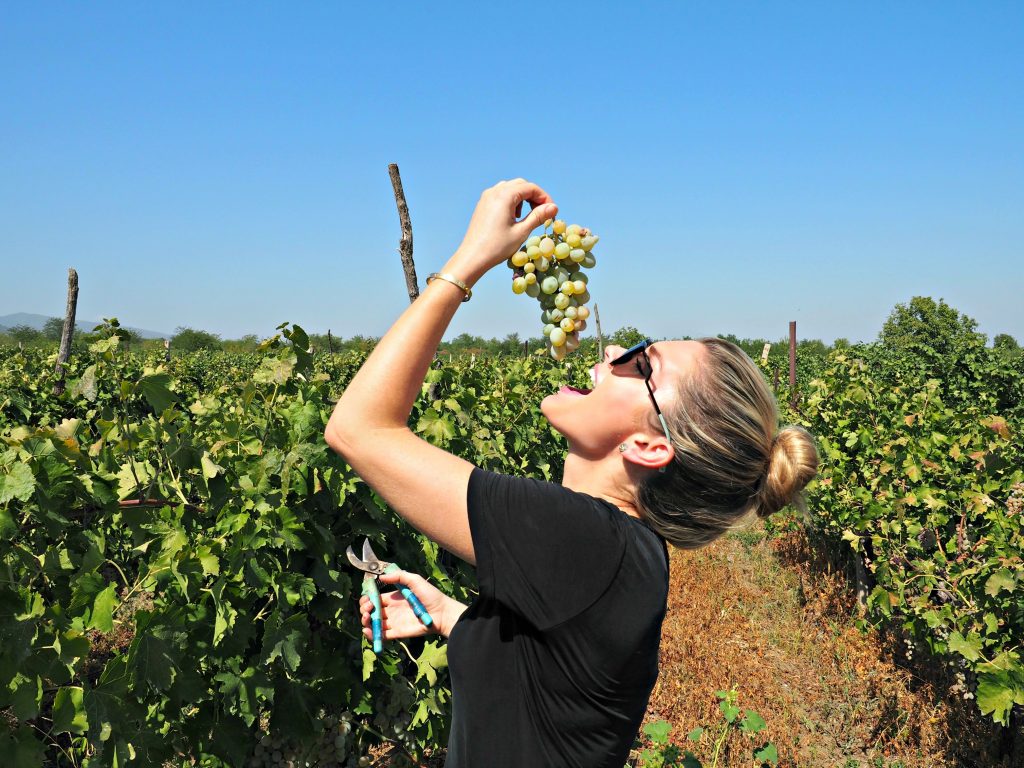 Looking like it could be out of a scene out of a fairy tale, I sipped on a glass of Saperavi at an outdoor café in Sighnaghi. Grape vines and small but colorful flowers made a canopy above me as I overlooked the incredibly picturesque buildings, vineyards, and Caucasus Mountains. With each sip of my red wine I couldn't believe the complexity. It was a deep, rich flavor with the perfect amount of tannins and acidity. It could stand up to any big California Cabernet Sauvignon.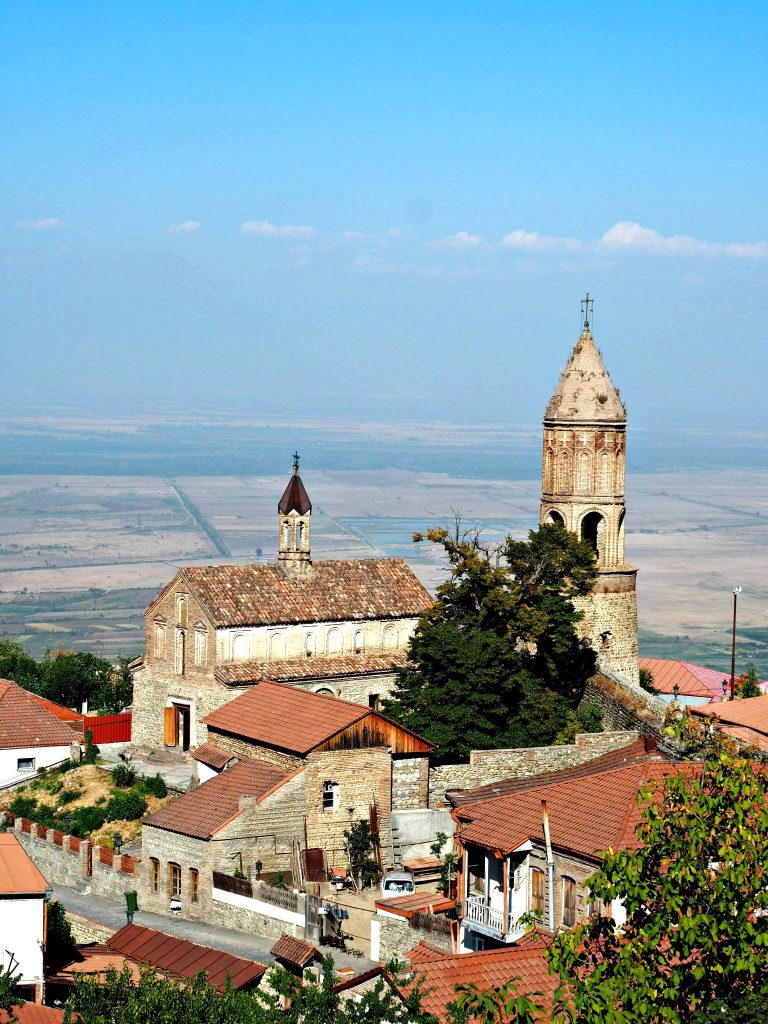 Traveling to this small, yet diverse country was an eye-opening experience for me. Although this is technically a young post-Soviet country, the traditions, cuisine, and culture of Georgia are anything but young. With each region possessing vastly different yet equally as impressive landscapes this country is the ideal destination for a new or experienced traveler. Ancient cathedrals dating back hundreds of years, traditions preserved in time, incredibly abundant lovely food, rich delicious wine, and some of the most genuinely kind people I've had the pleasure of meeting is what you'll find there.
I find myself daydreaming regularly about my trip to Georgia; wishing I was there in the lush mountains of Svaneti, kayaking the clear blue waters of the Martvili Canyon, laughing all night with my new friends at a supra, and eating and drinking copious amounts of some of the best food and wine I've ever tried. When I finally come out of my wistful day dream I find myself making mental plans to return to this paradise land. Until that day comes I'll be here, longingly wishing I was in Georgia, hungry for more.