Endless bright blue waters captivated me as I stood on an elevated cliff. White longtail birds darted around in the swift crisp breeze that carried the sweet scent of freshly blossomed jasmine and oleander. Below, the sound of waves breaking upon large jagged rocks soothed my soul.
On either side of me were vibrant, sherbet colored establishments and houses topped off with a pristine traditional white Bermudian roof. Perfectly manicured English gardens were abundant and, on the roads, not a single piece of trash in sight.
I gently pinched myself to make sure that I wasn't in the most beautiful dream of all. To my surprise I wasn't dreaming- I was in Bermuda.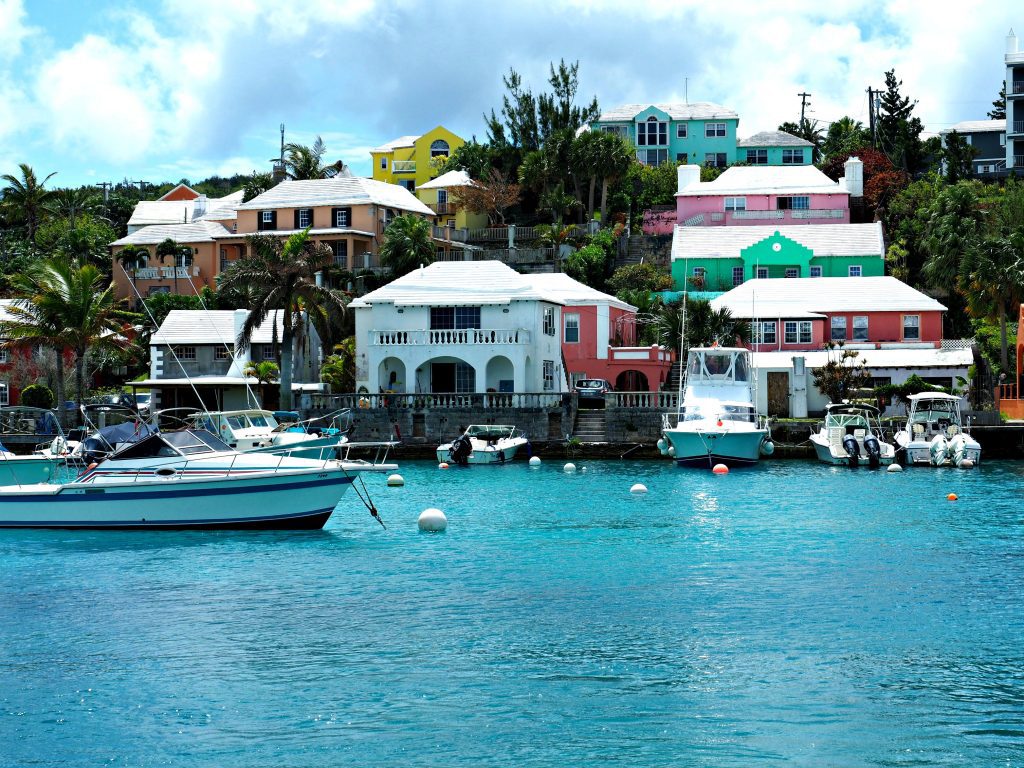 Bermuda was a place that I wasn't expecting. I've frequented many Caribbean islands and have found that aside from spectacular water, idyllic beaches, and luxurious resorts the islands themselves don't have much to offer. Sure, I can sit at five-star hotel sipping piña coladas all day but when I head to the heart of the island, to where the locals live, I often find myself unimpressed. They're usually run down, dirty, and sometimes dangerous; adjectives I would never use to describe Bermuda.
I explored the island by scooter, navigating my way around the 22-mile-long island. Along the way I was surprised to find endless amounts of beauty, vistas, gardens, and pink hued beaches. Locals went out of their way to stop and ask me if I needed directions when I looked lost on the side of the road- which was an act that took me aback, as no one in the US or Caribbean would do something like that.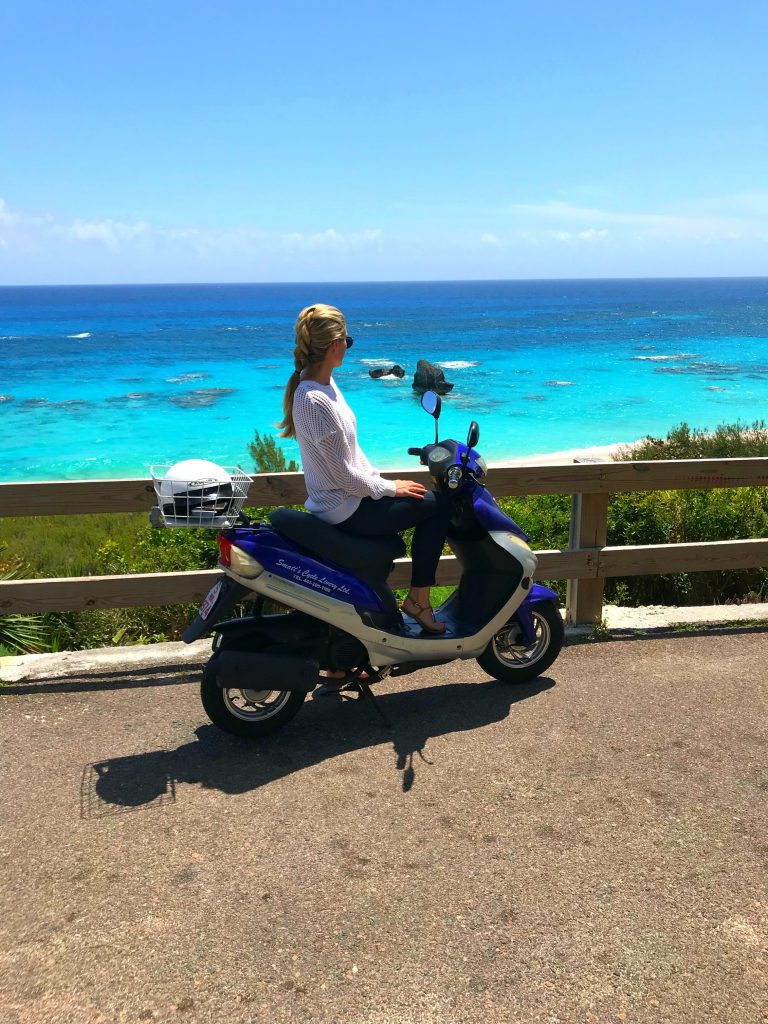 Bermuda is no stranger to luxurious accommodations, and at the top of the list is the iconic Hamilton Princess & Beach Club. This stunning property first opened its doors in 1885 and the 'Pink Palace' has long been a staple for a coterie of travelers seeking top notch service and amenities.
Recently, the Hamilton Princess opened its Beach Club, located 20 minutes away, on the private cove Sinky Bay. This oceanside getaway for guests offers water hammocks, water activities, and an oceanside restaurant that serves Bermudian cocktails and teas along with enticing beach fare.
For many years, Bermuda was known for its beauty, with its cuisine not ranking high on the list. White linen tablecloths and crystal ware were the standard, while the food itself fell short. There's been a recent shift in the food scene with an influx of celebrity chefs wanting to plant roots in Bermuda. Celebrity chef Marcus Samuelsson with his aptly named restaurant Marcus' leads the way with his innovative mix of multi-cultural cuisine, and classic comfort food. Now in Bermuda, you are sure to have an exquisite meal.
With daily nonstop flights from five different East Coast airports, averaging around two hours per flight, Bermuda is the perfect place for a long weekend or a week-long adventure. You'll be captivated by the food, the culture, the standard of class, and the people.
I found myself exploring the island from sun up to sun down, unable to fathom that there exists a place so perfect. The brightly colored houses that are seemingly engulfed in blooming snapdragons with the clear blue water in the background will forever have a place in my heart.
I find myself dreaming, day and night, about this beautiful place. One day soon I plan to return to this heaven, but until there I'll be here- hungry for more.