So this is not at all a typical post for me because I'm definitely not a 'fashion blogger', nor do I claim to be. However, when I got invited to visit the incredible country of Jordan with my friends at My Jordan Journey the first thing I did was google what women wore there. I couldn't help but be stressed out because it is a Muslim country and, me being a blonde Westerner, I didn't want to stick out like a sore thumb. In any country I visit, I always try and be respectful for their culture and religion and many times that includes dressing appropriately. Fortunately enough for me I went in the beginning of Winter where the temperature wasn't stifling hot which meant covering up wasn't a problem. Just a rule for visiting a Muslim country, always cover your shoulders and knees and try to dress modestly and respectfully. That means no mini skirts or showing your chest at all. Not only are you being respectful for the country but you're also avoiding any troubles (not that you would in Jordan- it is very safe!). After searching, and not finding much on the subject, I decided to dedicate a post about it! After all, a girl still wants to look good!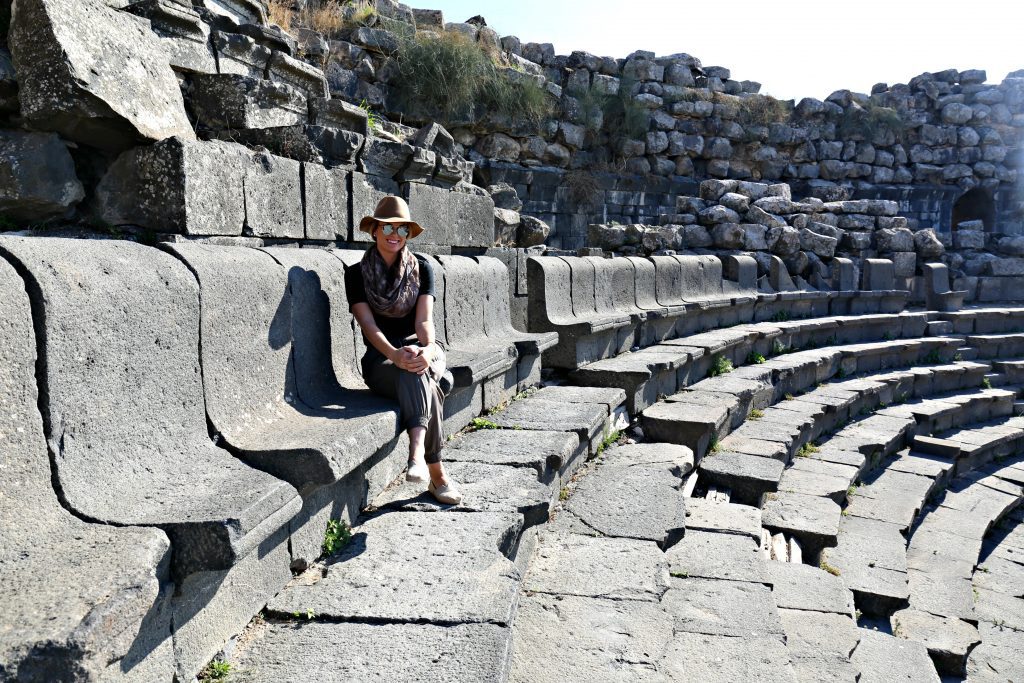 I started with bottoms first. I wanted something that screamed 'Indiana Jones chic' without being tight. I found these awesome joggers on Revolve and loved the olive green color. I pretty much stuck with the olive green theme for bottoms the entire time to be honest except for a pair of plain jeans. I also found a pair at Banana Republic and silk cargo pants at Diane Von Furstenburg.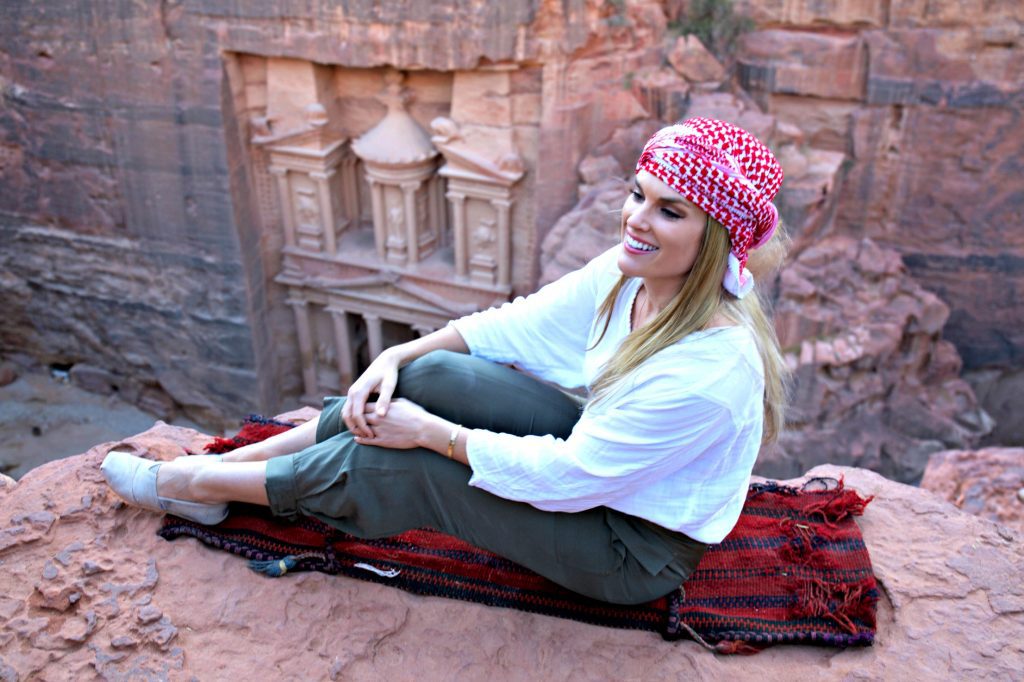 For tops I stuck with light and airy. I loved everything Free People for this trip- especially this white top that I wore while exploring Petra. I did a lot of layering with a lighter tees and either a light jacket or cardigan! You can't go wrong with just plain black or white tees. Or I would wear a long sleeve shirt at dinner. I also wore this Free People jumper that I'm slightly obsessed with still a few times.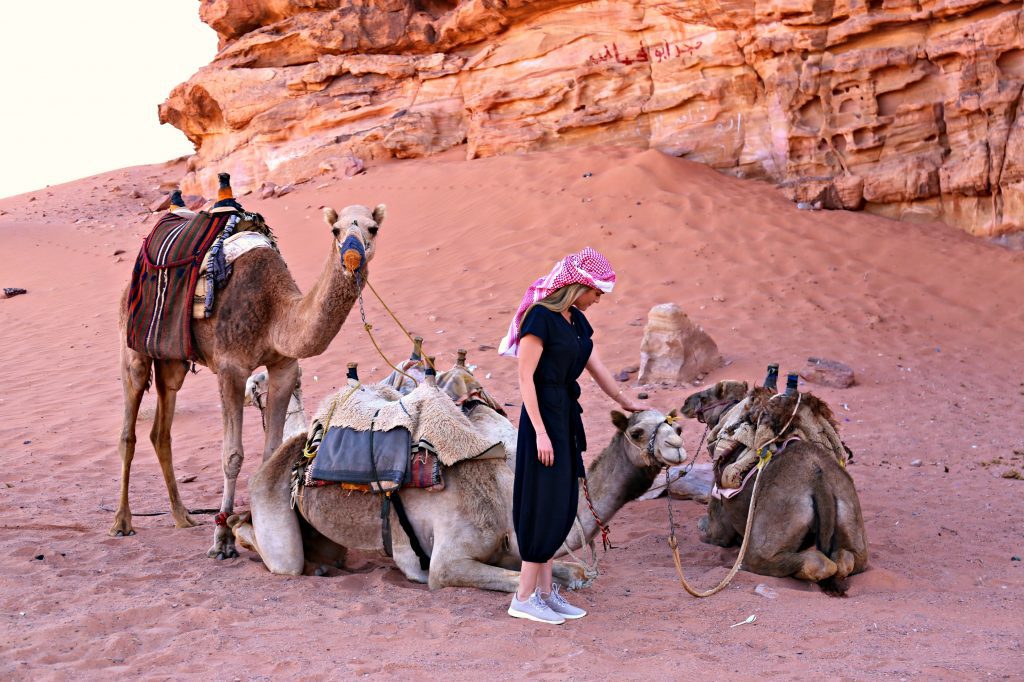 When accessorizing I wore a light scarf pretty much every day as well as either a wool hat like this one or a scarf! I would say it was to look chic but in reality it was so that I didn't have to wash my hair. Dusty dessert doesn't make for good hair days- what can I say.
For shoes I wore closed toe pretty much the entire time. I wanted to be comfortable because there's so much walking and exploring without looking drab in bulky sneakers. My go to shoes the entire time were these Gold Tom's or Allbirds. They're both my favorite traveling shoes because they're so comfortable- and cute!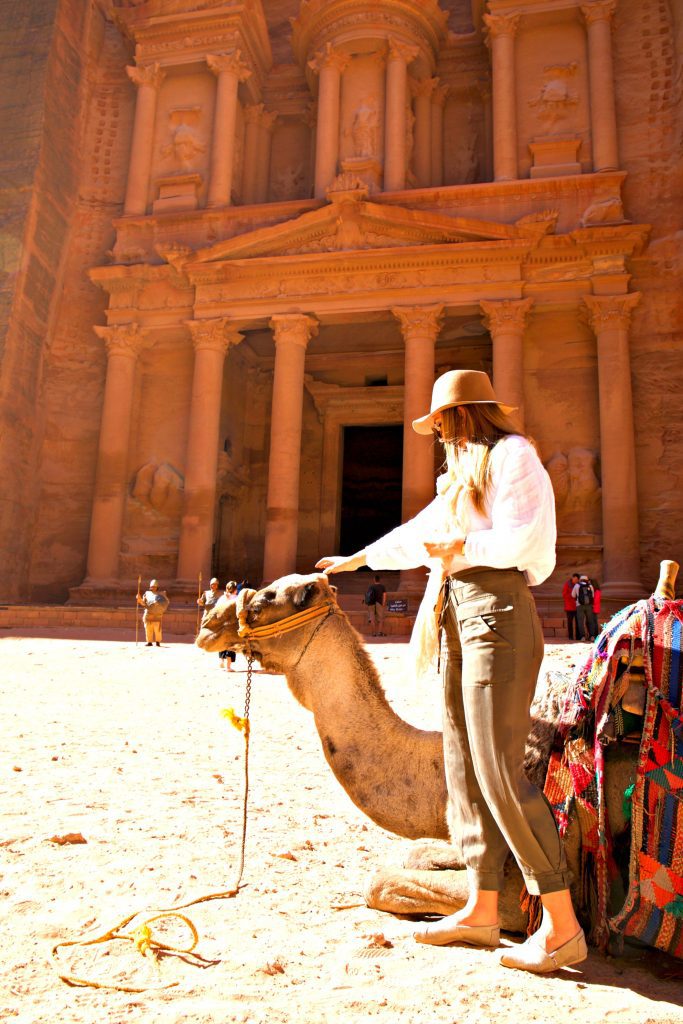 While at the Dead Sea, I found it wasn't a problem to wear any type of bathing suit that you would like- especially at resorts. I still tried to be respectful by wearing a one piece but lets be honest a bathing suit is a bathing suit!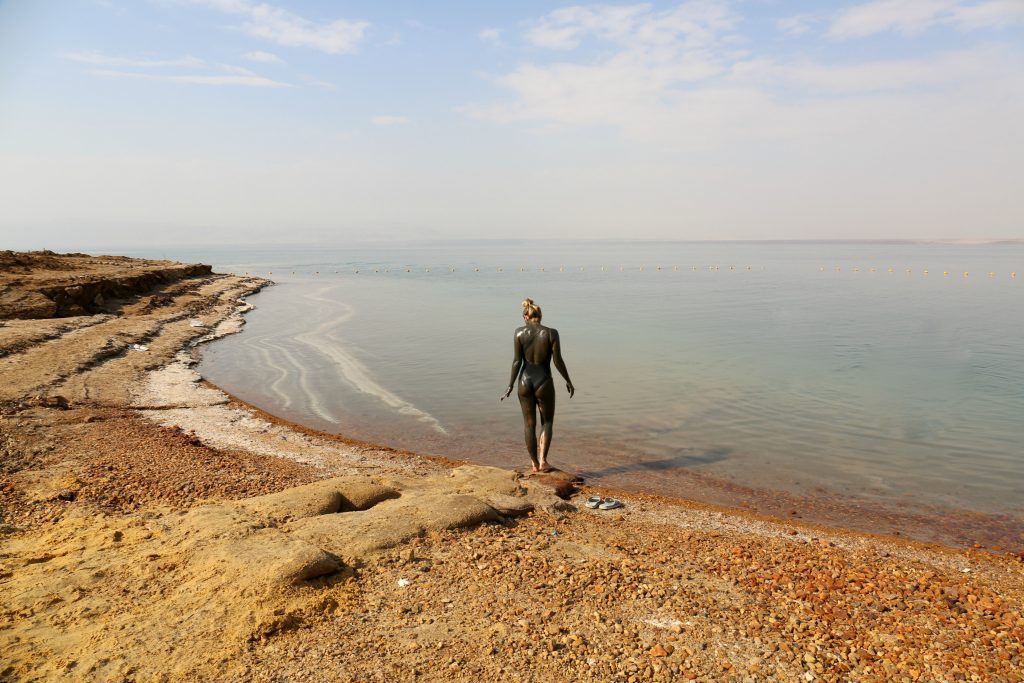 Well that's about it! As usual I definitely overthought it and did way too much shopping- but that's ok! It's always great to have the kind of staple pieces in your closet. You never know where else you're going to wear them. Hope this helps! xo