I causally sauntered along the medieval cobblestone streets marveling over the ornate architecture that surrounded me while the occasional picturesque cable car whizzed past me. Charming patina domed bell towers ringing a pleasant tune on a crisp Spring day poked their heads above the colorful buildings in the distance.
Enchanting aromas from the café lined streets filled my nose as I found myself unable to resist ducking into one anymore. Where was I?  The beauty of this city felt like Paris back in the golden days; long before it was overrun with Starbucks and tourists. Could I have stepped back in time? Was I dreaming? No, I was in Ukraine.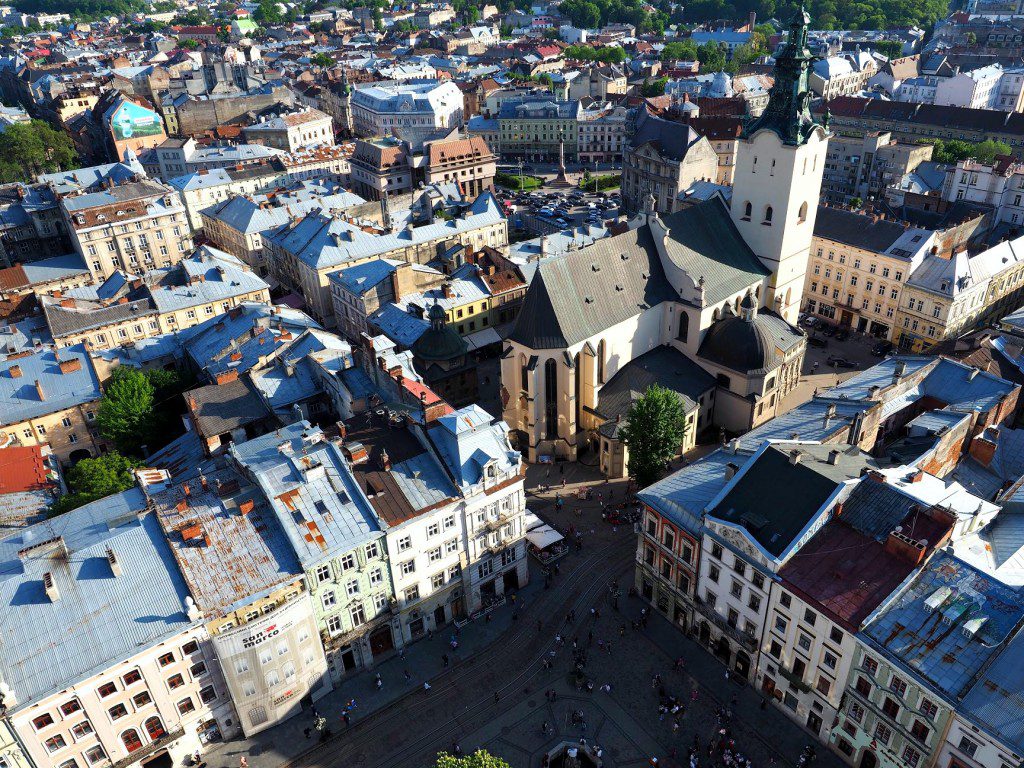 I traveled to the 'breadbasket of Europe', ignorantly unaware of what to expect upon arrival, particularly pertaining to the cuisine. Was I going to experience stereotypical insipid Soviet style food the entire time?  Perhaps I should pack snacks so I didn't have to survive on bland potatoes and unseasoned boiled meat the two weeks I was there.
I couldn't have been more wrong.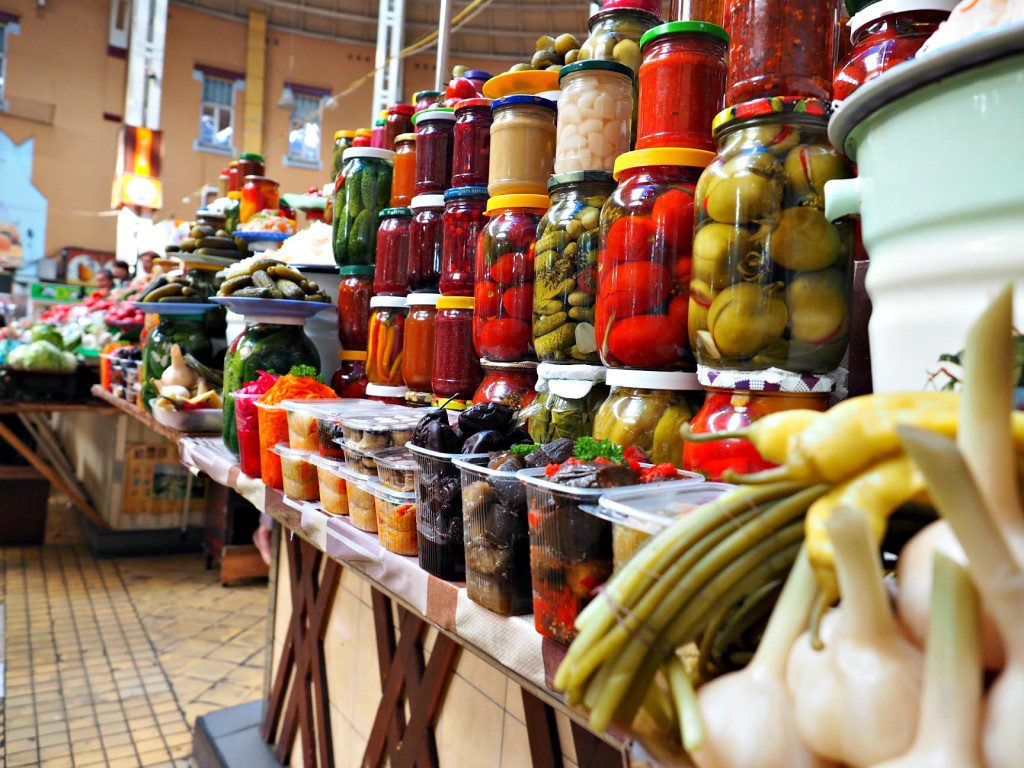 I first landed in the unexpected fairytale city of Lviv located in the Western part of Ukraine. This cobblestone street and opulent Baroque style building lined city breaks all stigmas of a conflict and war-ridden post-Soviet country that we seem to have, myself included.
I sat down to a long wooden table nearly overflowing with a medley of fresh and vibrant salads that could rival anything in the US, succulent house smoked meats and sausages, creamy country cheeses, perfectly pickled vegetables, and house made cherry vodka. With this only being the first course I had to discretely pinch myself under the table to make sure that I wasn't dreaming. Little did I know this was just the beginning of my two-week feast with my friends at Cobblestone Freeway Tours.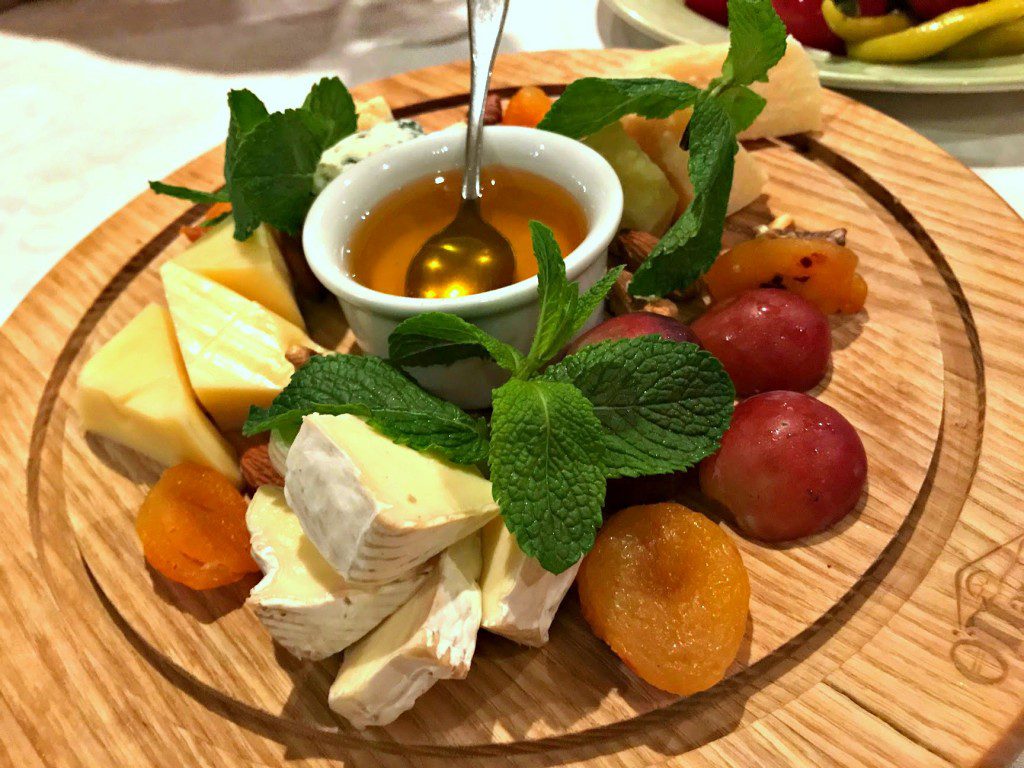 Much like the US Ukraine is a large country with each region possessing diverse, yet delectable cuisines. I next traveled to the mystically lush Carpathian Mountains and found myself attending lively traditional Hutsel clan weddings, hiking through the lush dandelions and flowered paths, dancing the night away while sampling all of the homemade spirits, and feasting on everything presented to me.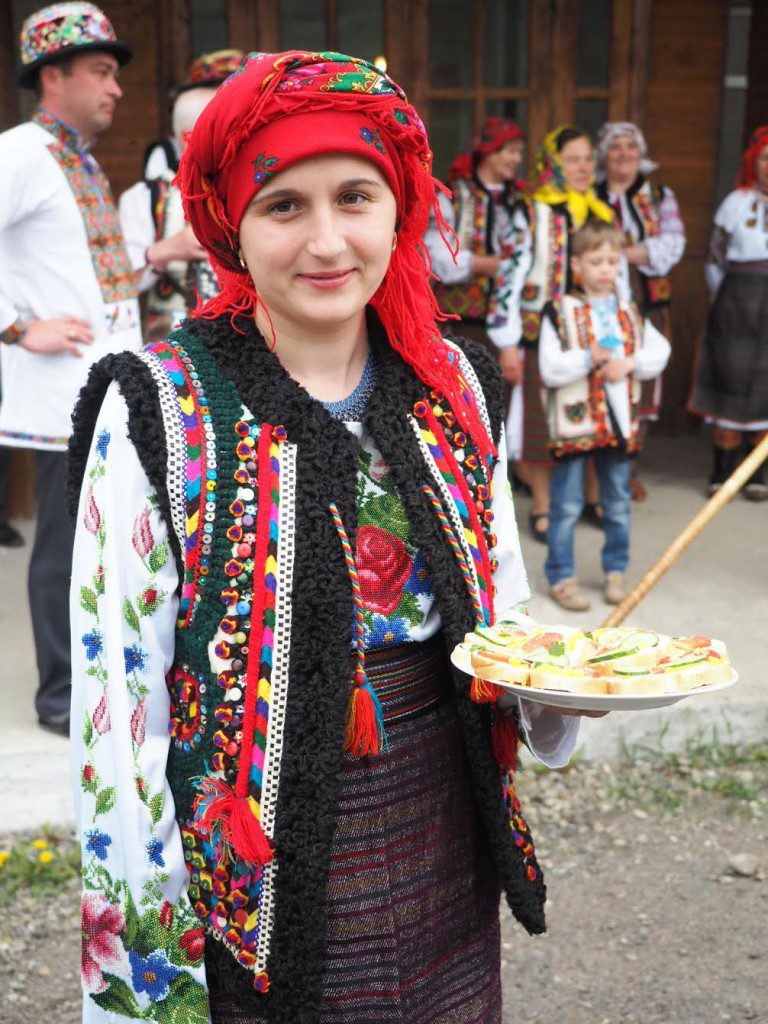 Banosh, a creamy cornmeal decadently topped with fresh salty crumbled cheese and succulent pork belly, was a staple for every meal. As I was dressed head-to-toe in traditional clothing I indulged on Borshch (warm beet soup with beef), the most delicious fresh vegetables I've ever savoured, Holubtsi (savory stuffed cabbage rolls), succulent Golonka (slow roasted crispy pork leg), and Pampusky (cinnamon sugar doughnuts).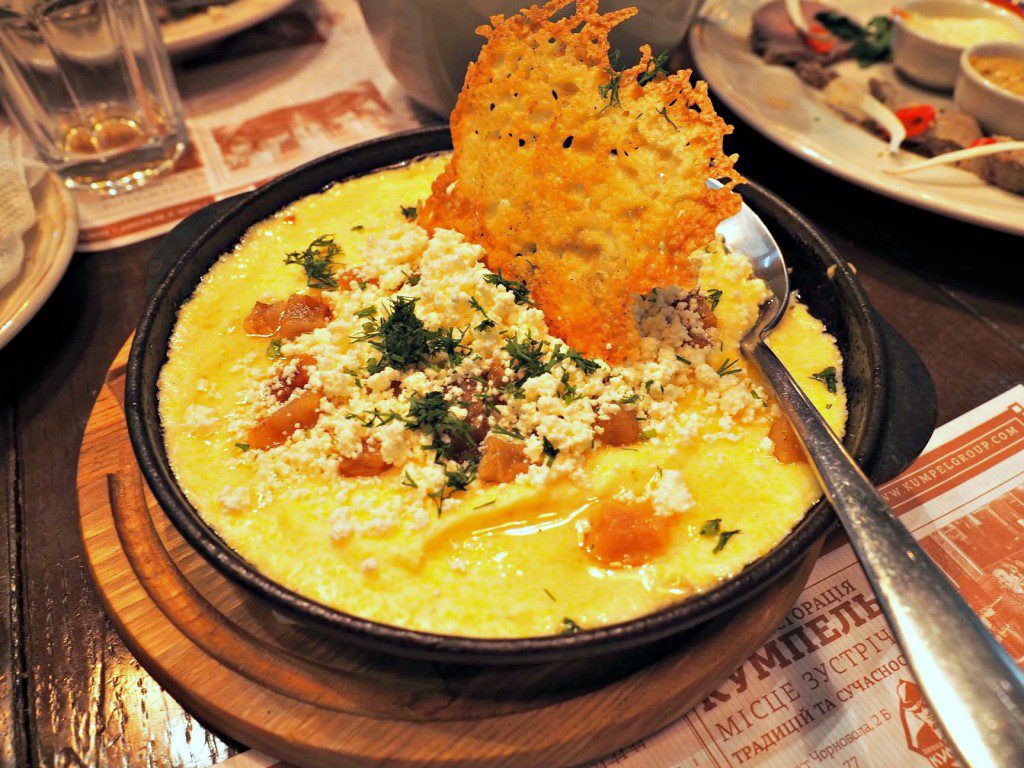 My final stop was to the underrated golden dome city of Kiev; home to grandiose buildings, opulent cathedrals, and some of the best food I've ever had. A variety of Varenyky (similar to pierogis) filled my table alongside whole baked freshly caught trout sinfully smothered in a creamy mushroom sauce wrapped in flaky puff pastry. Tender potato pancakes with fresh horseradish and sour cream were never-ending as were the singing, dancing, and drinking.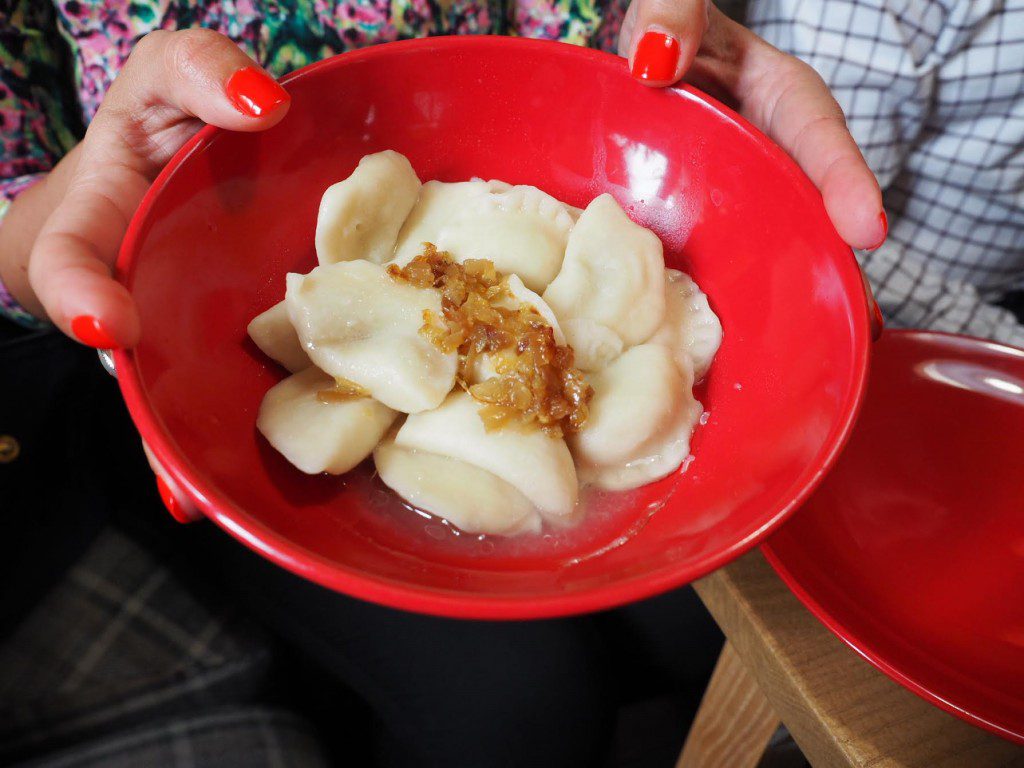 Although Ukraine is a young country, with a highly publicized ongoing combative history, there is an apparent sense of national pride within the people. They are warm, outgoing, and delighted to have tourists.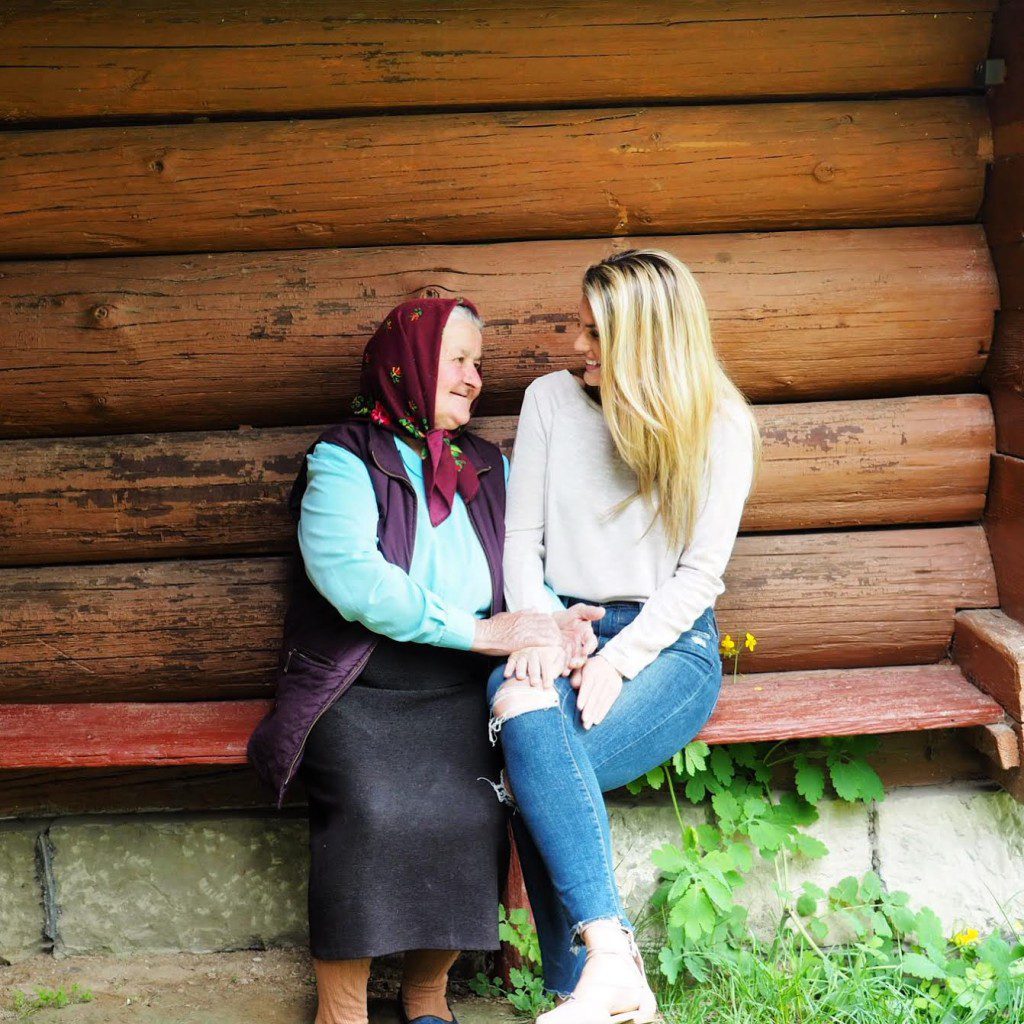 This serene country possesses some of the most picturesque landscapes I've seen, as well as some of the most delectable food I've had the pleasure of trying. I found myself arising every morning overly excited, not just to explore this scenic unknown destination, but for what I was going to eat. Food constantly consumed my mind as I journeyed through this rich country and has stayed ever since I left. I hope to be back one day to this vibrant country on day and until then I'll be here, hungry for more.