From the moment I landed in Bermuda an overwhelming sensation of pure happiness fell upon me. I hopped in a taxi and watched as sherbet colored houses situated by the brightest blue water whisked by my window. The sweet scent of freshly bloomed jasmine and oleander tickled my nose and soothed my soul.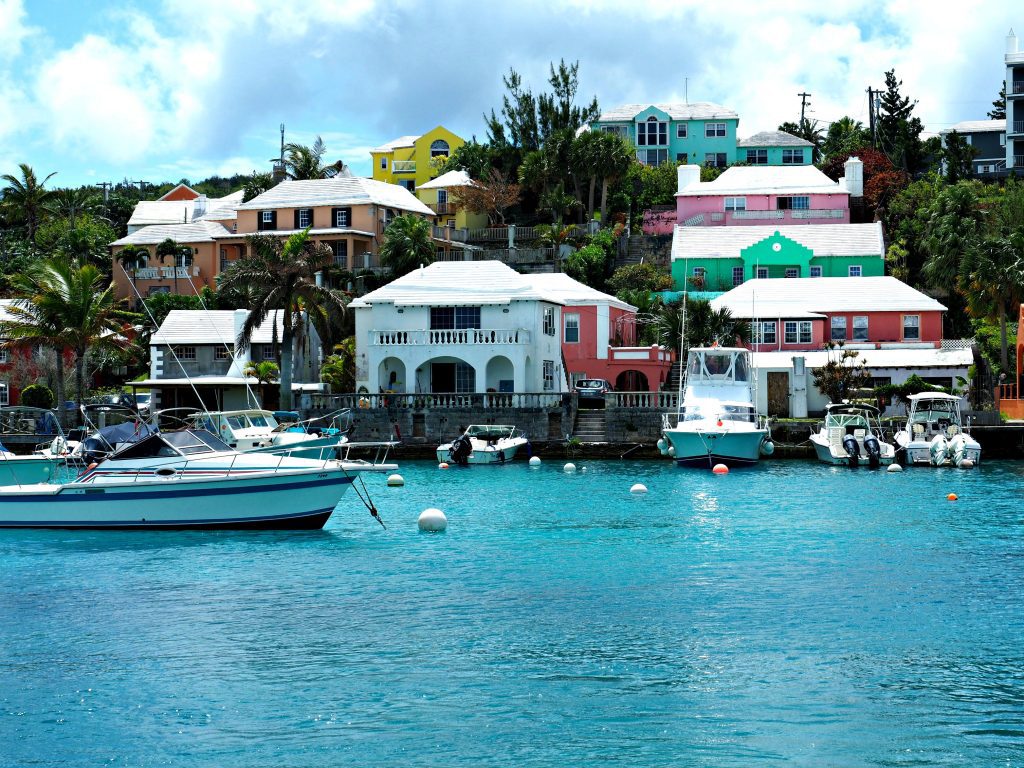 I pulled up to the stately pink-hued Hamilton Princess and felt at home. Sweet doormen opened the wooden doors and escorted me to the reception area. The lobby was a beautiful mixture of one of a kind contemporary art with a classic breezy Bermudian feel.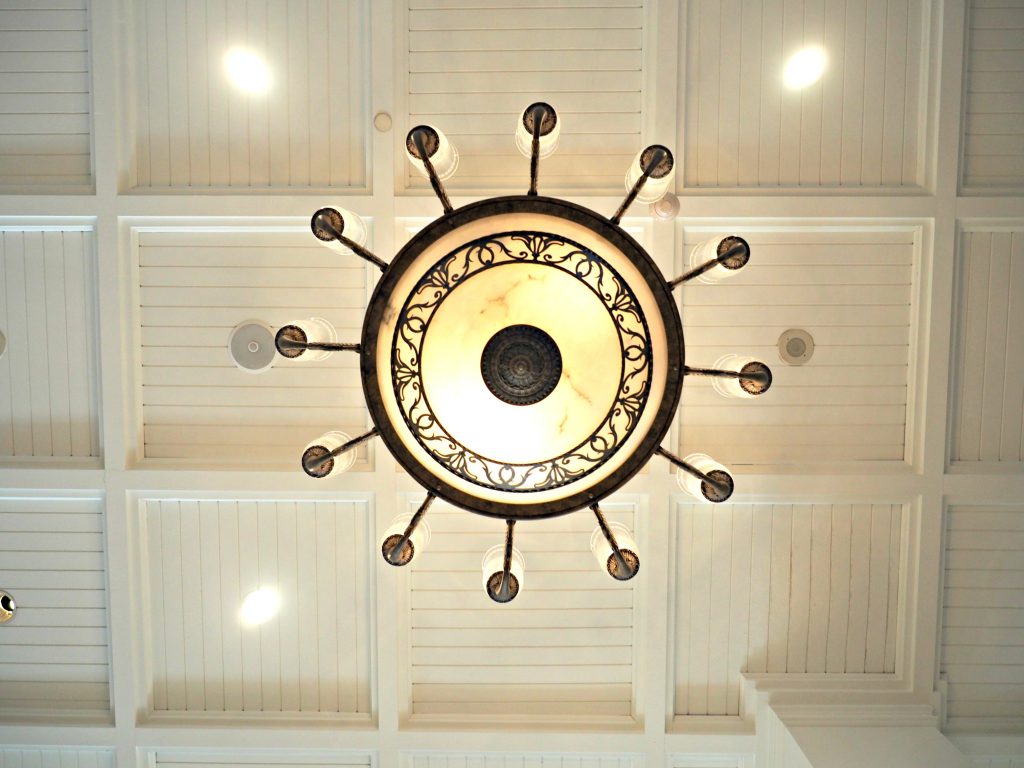 After checking in I was led up to my room. A comfortable, crisp linen bed, well-appointed shower, and a large balcony overlooking the water awaited me. After a quick change I made my way back downstairs where I was horrified delighted to find incredible boutiques begging for me to go in. A new bathing suit and cover up later, I was ready to explore.
Stepping outside and into the Bermudian breeze felt like a dream. I walked through the vine covered walkway and  towards the yacht filled marina. The most beautiful day ever greeted me as I walked around the pristine grounds and around the boats.
The Hamilton Princess is home to two gorgeous pools. One overlooking the marina and the newest addition- an infinity pool overlooking the bay.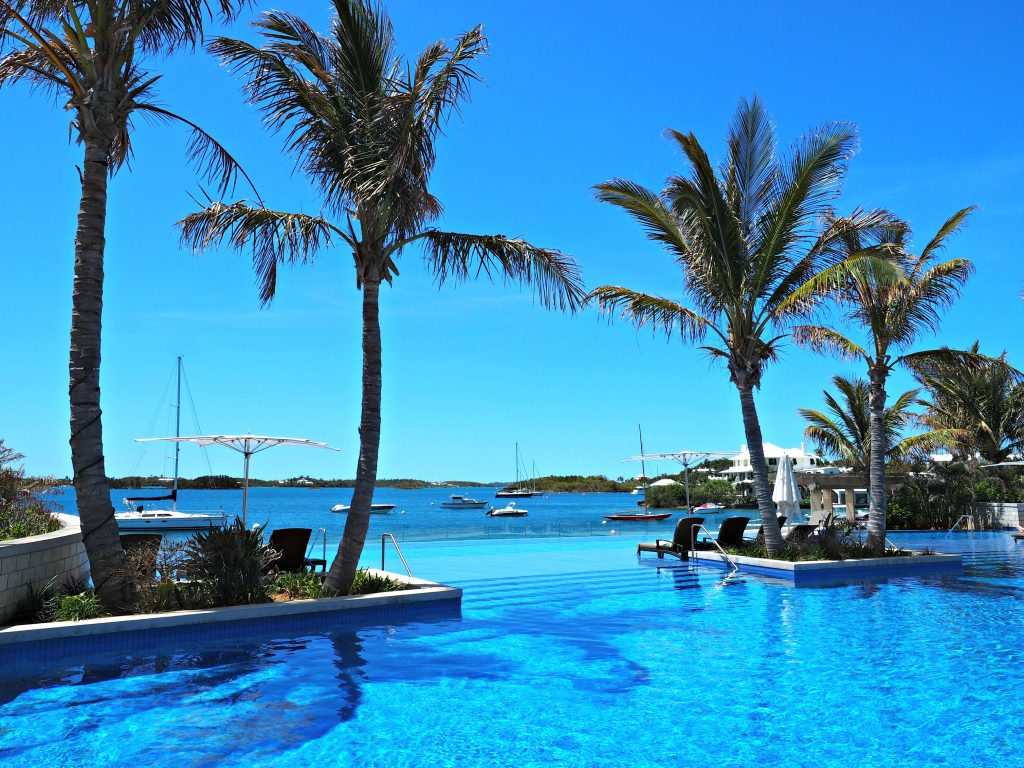 If you're looking to post up on one of Bermuda's iconic beaches, don't worry- they have their own private beach club located 20 minutes away on the picturesque Sinky Cove. The jitney has scheduled departures to and from the beach club, complimentary of course. Once there have a drink or lunch beach side and then spend the day relaxing on the beach, snorkeling, or even lounging in the water hammock.
For many years, Bermuda was known for its beauty, with its cuisine not ranking high on the list. White linen tablecloths and crystal ware were the standard, while the food itself fell short. There's been a recent shift in the food scene with an influx of celebrity chefs wanting to plant roots in Bermuda. Celebrity chef Marcus Samuelsson with his aptly named restaurant Marcus' located in Hamilton Princess leads the way with his innovative mix of multi-cultural cuisine, and classic comfort food. Now in Bermuda, you are sure to have an exquisite meal. Also available at the hotel is the picturesque restaurant 1609 perched above the marina where you can enjoy more casual but equally as delicious fare.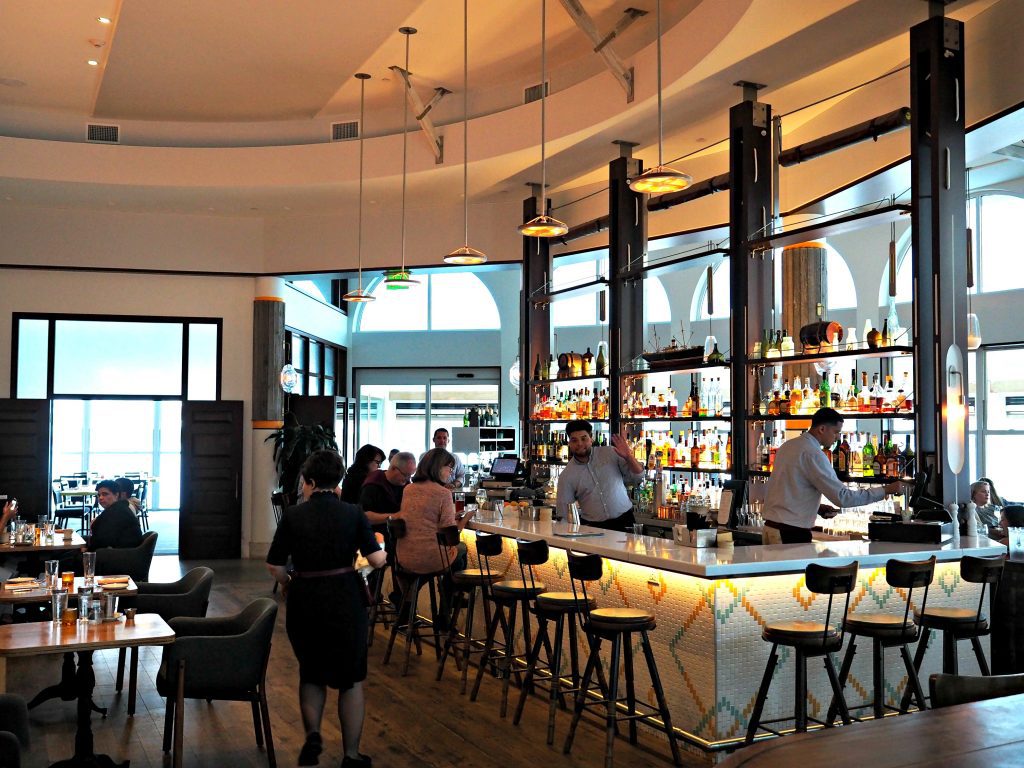 After you're filled with delicious food and pool time, go explore all that beautiful Bermuda has to offer. The best way to do that is by renting a scooter from Smatt's Scooters or getting an electric car! This island has so much to offer and it so beautiful you'll think you've died and gone to heaven.
Bermuda itself was a dream, but what really made the experience so memorable was staying at the Hamilton Princes. The staff was incredibly warm, attentive, and helpful. The property and beach club are both stunning and is the perfect place to unwind for a few days. You'll be sure to have delicious food and drinks alongside the great views. The Hamilton Princess is absolutely a place I would recommend to other and plan on returning!
For more information about the hotel or to book, CLICK HERE!!