One of the most magical places I've ever visited before Christmas is Cologne, Germany. All throughout the country, each town sets up Christmas markets that transport you to the North Pole. When you're there you have to do the following:
Go Ice Skating!
Strap on some skates and grab your loved one. Skating around outside in the Winter wonderland while overlooking the picturesque Old Town was one of my favorite things to do.
Eat as much as possible!
I LOVE German food. It's hearty and comforting and the sausages are to die for. The smells from all of the stalls around you captivate you and you're physically unable to resist the temptation. Make sure to try my favorite… currywurst!
Drink your weight in Glühwein!
Glühwein is the German hot mulled cider and it is DELICIOUS. You can ask for a little touch of Brandy to help warm up your soul. An extra bonus is that every market has a different mug so the more markets you go to, the more cute mugs you get to keep at home! This delicious beverage is the perfect thing to sip on while strolling around buying trinkets for your loved ones.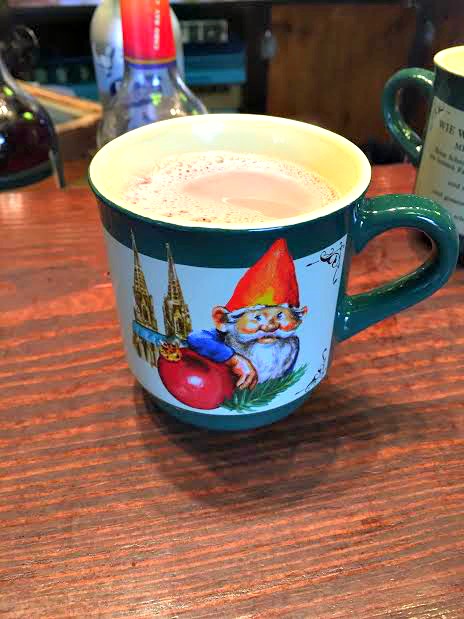 Enjoy the Christmas Spirit!
Everything is so beautifully decorated you can't help but to be happy and in the Christmas spirit. If you ever get a chance to go to Germany, make sure you go to a Christmas market… you won't regret it!