One of my absolute favorite things in the world to do while visiting Nassau, Bahamas is taking a day trip to the outer Exuma Islands with Powerboat Adventures. You get to step away from the amazing (but touristy) island of Nassau and experience some of the most beautiful water you could ever imagine.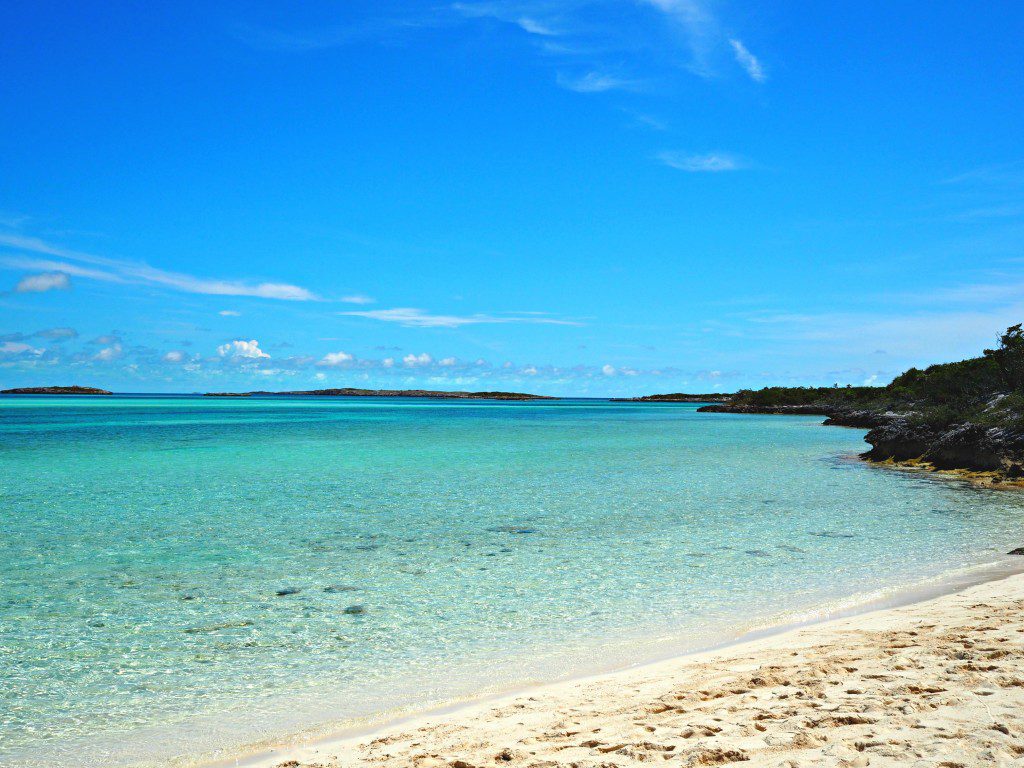 Leaving first thing in the morning from Paradise Island you take an hour boat ride to your first stop to feed the iguanas with grapes they provide. As soon as you pull up they all come out of the bushes knowing that their breakfast has arrived.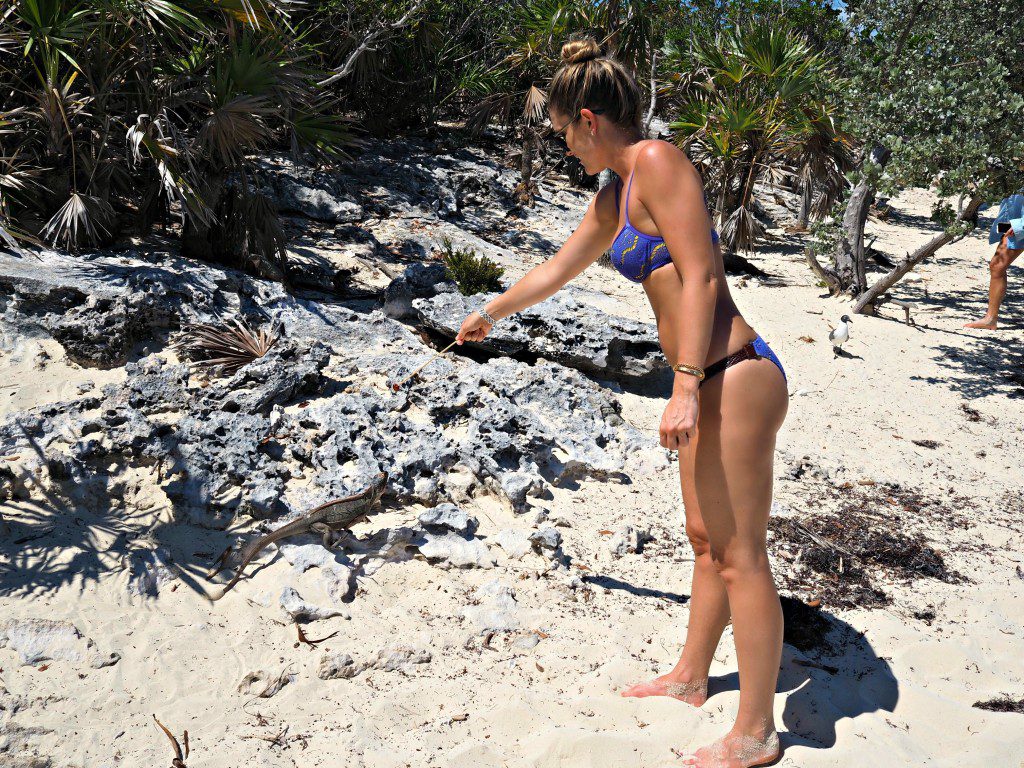 Once the iguanas have had their fill it's time to go to their private island for the day. The moment you step off the boat you're instantly greeted with fresh Bahama Mama cocktails by this guy:
You spend the day exploring, snorkeling, and just relaxing on the most beautiful beach you could imagine.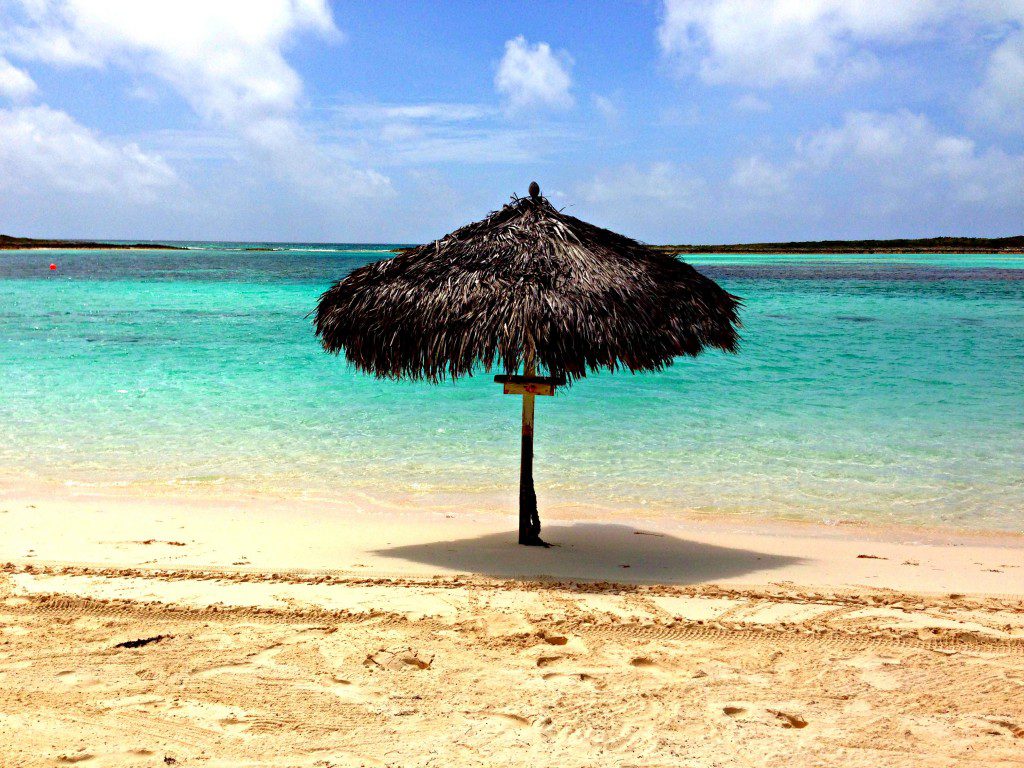 After a while of relaxing fresh conch salad is made for you. Not a bad view for a makeshift kitchen…
After some conch salad they do a dive right off the beach where you can see all different fish, lobster, stingrays, and beautiful coral.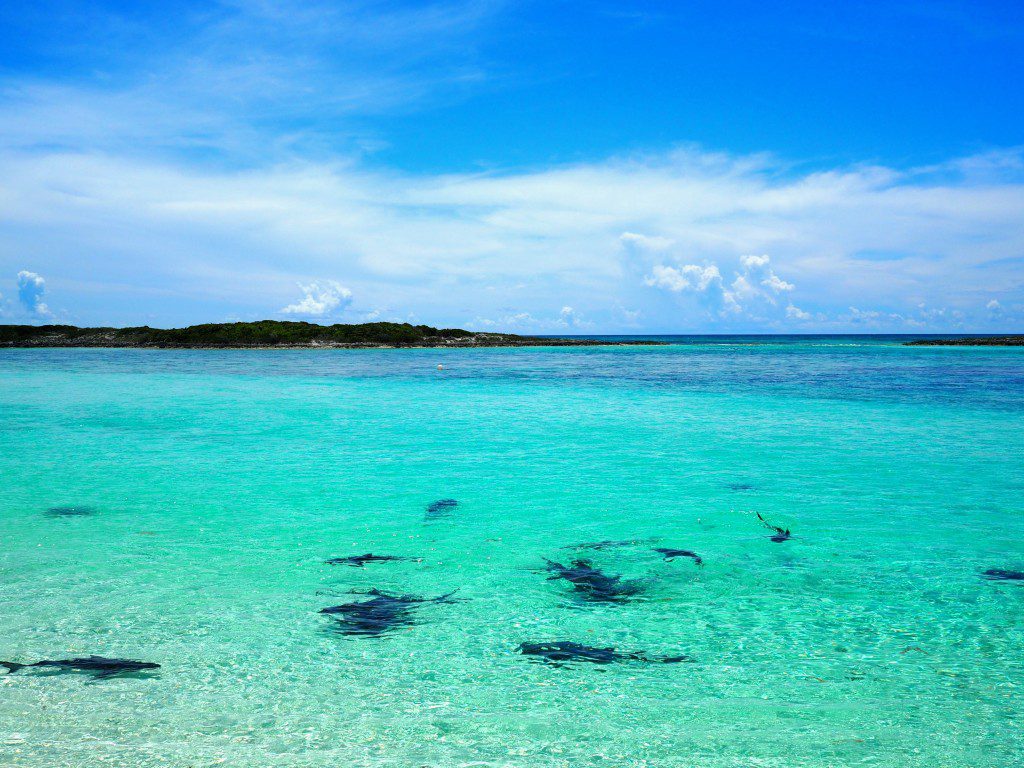 Don't worry, there is a guy there to chase off any sharks that might come near.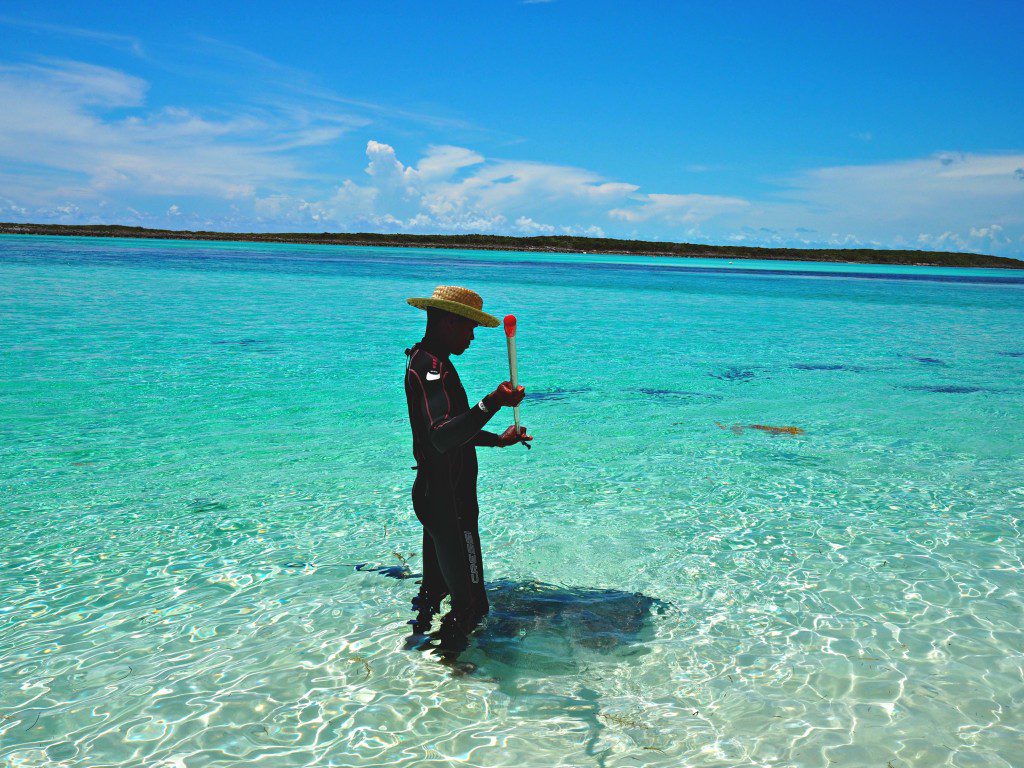 After you work up an appetite it's time for a huge lunch of freshly caught grilled grouper and other delicious items.
The best part of going on Powerboat adventures? Making friends with the locals. Trust me after making friends with these guys you'll be back every year like my family does.
For more information or to book with Powerboat Adventures click HERE!