Located about 2 hours away from Santiago lies a magical valley filled will rolling hills, vineyards as far as the eye can see, and incredible wineries. Colchuaga Valley is one of the most picturesque wine countries I've seen, and one that I cannot recommend enough. There are quaint little towns, beautiful wildflowers everywhere, and some of the best wine I've ever had. In Colchuaga Valley they mostly grow red wines, like carménère- a red wine I haven't had the pleasure of trying before this trip. Don't worry, I made sure to drink my fair share of it while there! Not only are there beautiful wineries dotting the landscape but there is also delicious food. If you're ever Colchuaga Valley, here's what I recommend!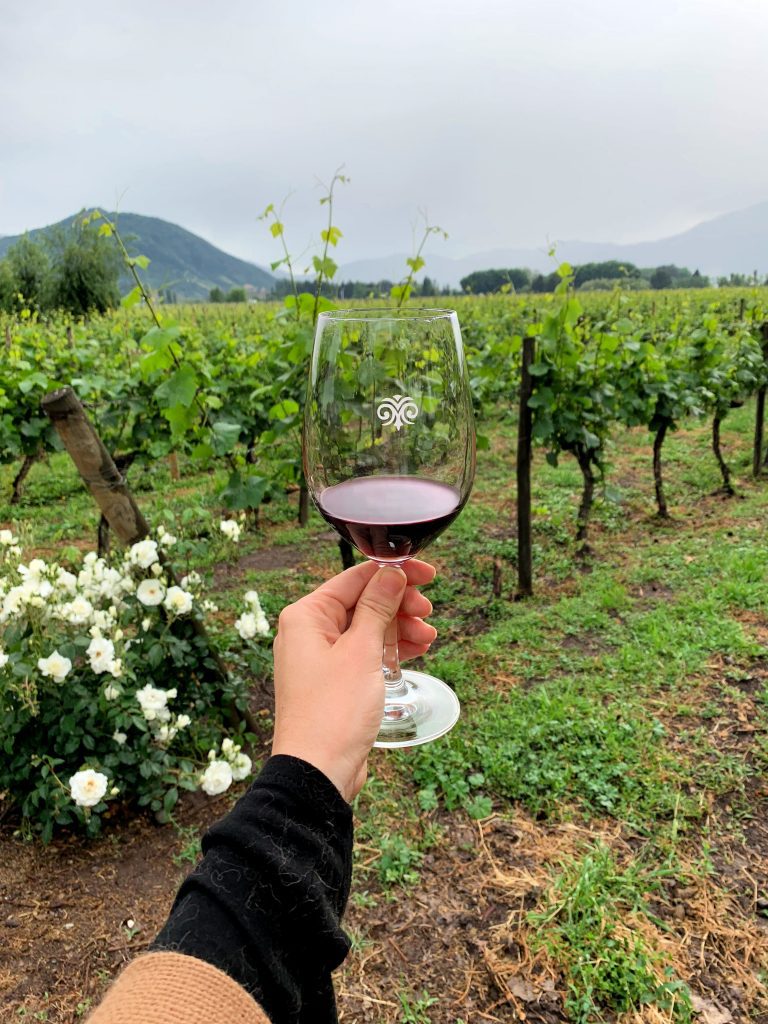 Make sure to tour the following wineries:
1. Vina Neyen– This INCREDIBLE winery was my favorite- and trust me, all of the wineries in the area are amazing. This smaller winery is set in the oldest bodega of the region- dating back over 100 years. Their 100% organic practices on 100+ year old vines mean better quality wine and abundant beautiful wildflowers. Go for a tour around the vineyards and then a tasting in their gorgeous tasting room. Trust me, after visiting this winery you'll buy so many bottles of wine you'll have to go out and get a new suitcase (yes- I did this) to bring them home.
2. Viña Santa Cruz-  This winery is a stark contrast from the previous one, but equally as impressive. This expansive winery is set in a beautiful Spanish style mansion overlooking the vineyards. They have an amazing restaurant in the buildings with beautiful views, a large tasting room, great tour, and have a gondola on site to take you to the top of the hill where there is a museum and alpacas! This is a well known winery in Chile and another must visit.
3. Viu Manent- I absolutely loved this winery. Go for a tour by horse carriage around the winery and vineyards to learn about their rich history. The wine was delicious (loved the Secreto carménère) and the tasting was very fun and informative. They also have a restaurant on property that is ridiculously scenic.
4. Eat at celebrity chef Francis Mallmann's newest restaurant Fuegos de Apalta!
One of my favorite Netflix series Chef's Table episode was Francis Mallmann's. When I heard he recently opened a restaurant in Colchuaga Valley- there was no stopping me from going. Set amongst a scenic winery, this restaurant is a MUST. The food was beyond incredible, service was impeccable, and the restaurant was beautiful. It's a feast for all senses.
5. Stay at an awesome hotel!
While I was there, I stayed at Hotel Santa Cruz which was a very nice hotel with an old world vibe in a great area. The food there was delicious too! If you're wanting something a little more modern, then check out Vik.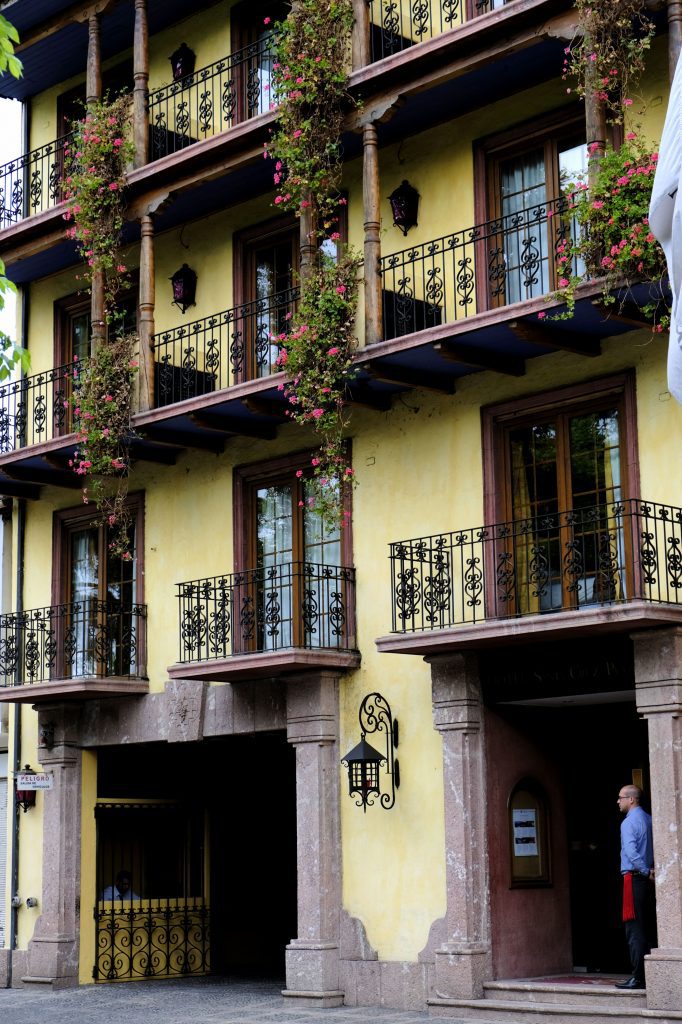 6. Visit Colchuaga Museum! 
From the outside of this museum you'll assume it is a small museum- but don't let that fool you! You can get lost in there for hours. It really is an amazing museum and a must visit. It caught me by surprise when I visited. Also, if you're staying at Hotel Santa Cruz, you get free admission- which means more money for wine!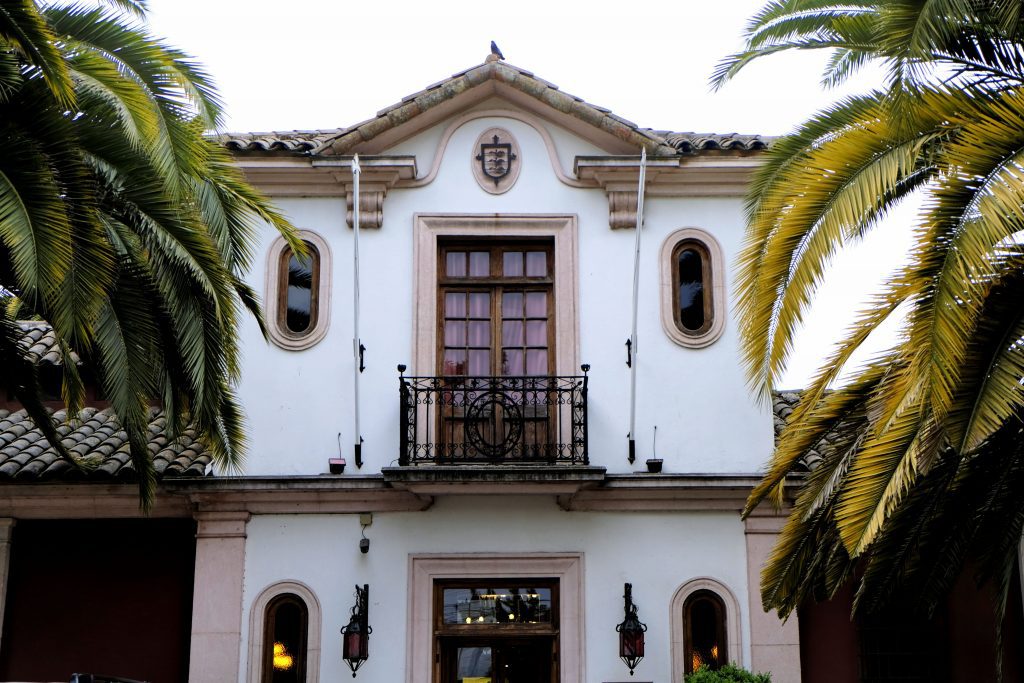 7. Walk around Santa Cruz!
This adorable little town is a photographers paradise. Vibrantly painted old buildings, beautiful street art, and flowers galore. I spent an afternoon just walking around, shopping, and loved every minute of it.
8. Drink lots of wine!
I mean, duh. This beautiful place will leave you feeling intoxicated- not just from the delicious wine but the scenery and experiences you will have. Salud!