From the moment I pulled into the grandiose porte cochere I sensed I was somewhere some special. My door flung open and I was greeted with a warm, friendly smile helping me out of my car. "Welcome Ms. Blakely, please follow me." He held open the large door for me as I entered. I was met with an opulent Venetian style lobby complete with high ceilings, stately chandeliers, and a classic old-world vibe. After a glass of champagne and a cold towel provided by the kind receptionist I was ready to explore.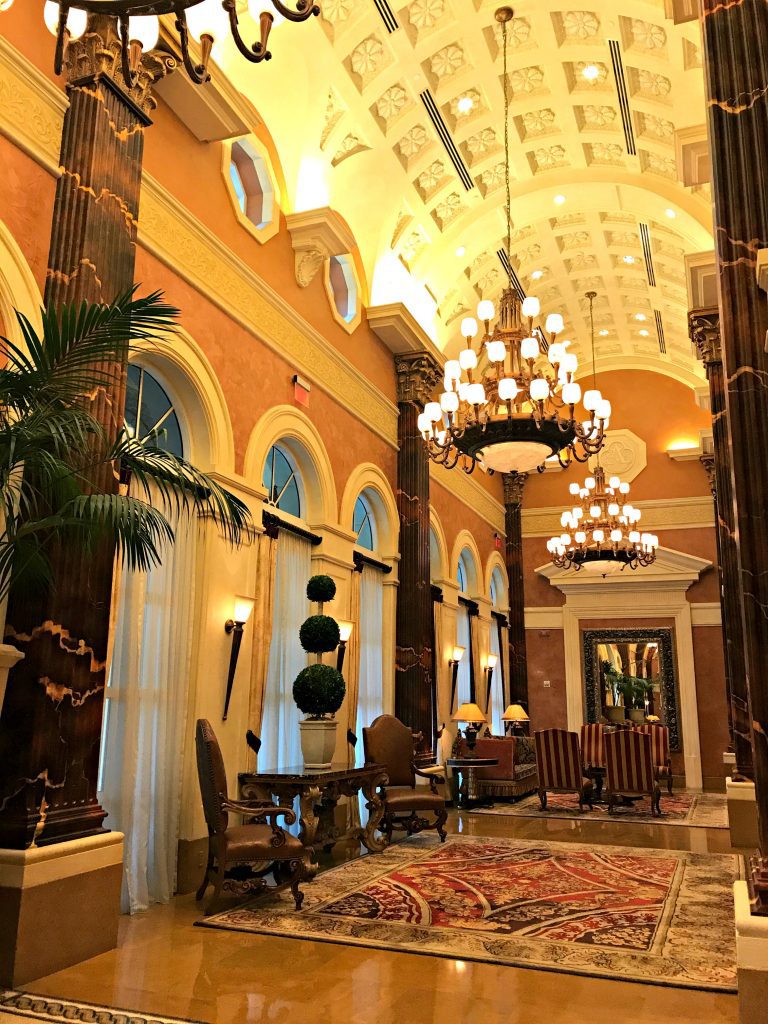 I checked into my incredibly plush suite overlooking the glistening and never-ending blue waters of the Atlantic Ocean. I made my way into my bedroom which was spacious, clean, and flawlessly designed. My bathroom felt like it was out a dream; complete with a huge jetted soaking tub, double vanity, and a spacious shower with a waterfall head. Oh, and super fluffy robes and slippers. Namastay in bed all day?
Speaking of bed, I did the standard test of a swan dive onto the pristine king sized bed real quick to check the comfort level. After passing the test with flying colors I reluctantly bid adieu to my new friend and got ready to hit the beach.
With my new favorite hat in hand I headed downstairs where the incredibly attentive and friendly staff was quick to set up chairs by the ocean and gave me a cocktail list from their beach side restaurant Costa Grill. Within minutes a delicious cold cocktail was on its way and into my hand. Delivered with a smile, of course. Acqualina's uninterrupted ocean views have won them many awards, and rightfully so.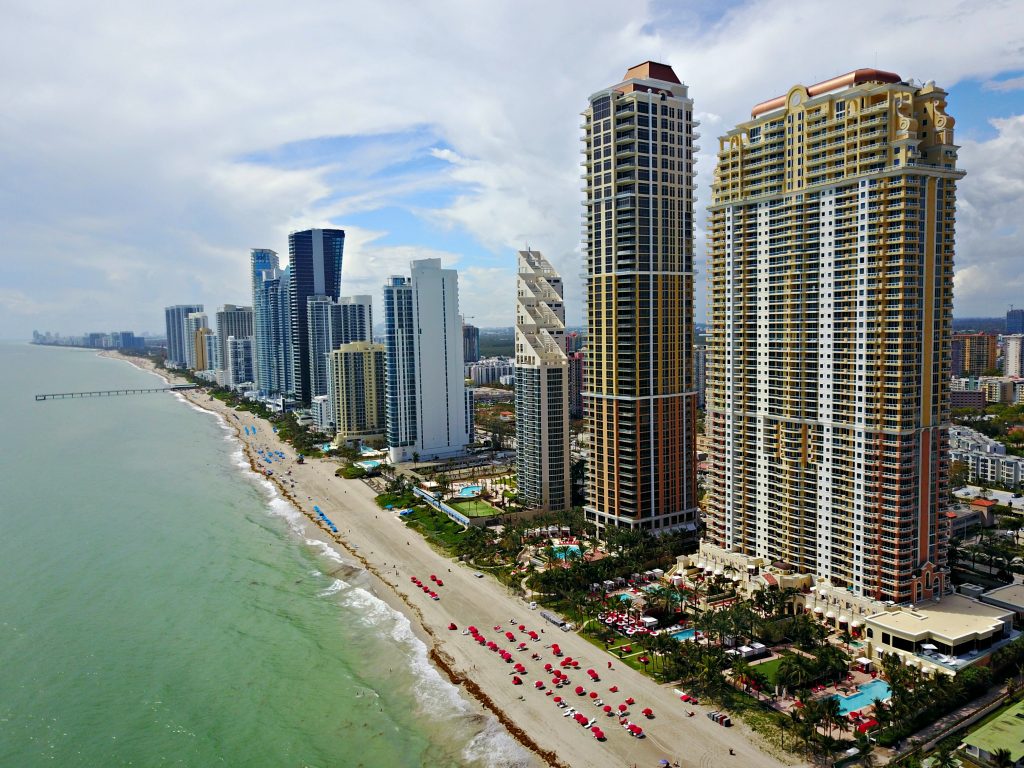 If the beach isn't something you fancy than maybe one of the three pools will be! Luxurious cabanas are available or extremely comfortable chaise lounges. Take your pick.
Acqualina is equipped with three equally delicious restaurants on property. You can have your pick of casual cool beach side dining with a coconut in hand at Costa Grill, chic Mediterranean cuisine dining inside or al fresco at AQ, or fine dining at the incredibly delicious and attentive Il Mulino. Every option is divine.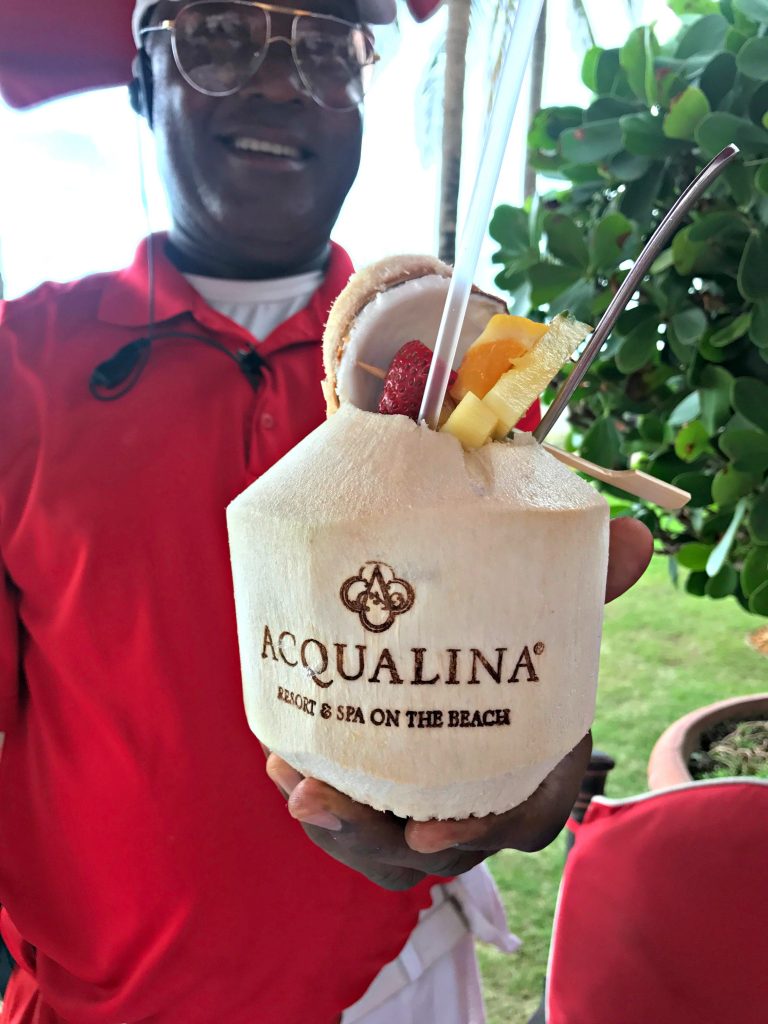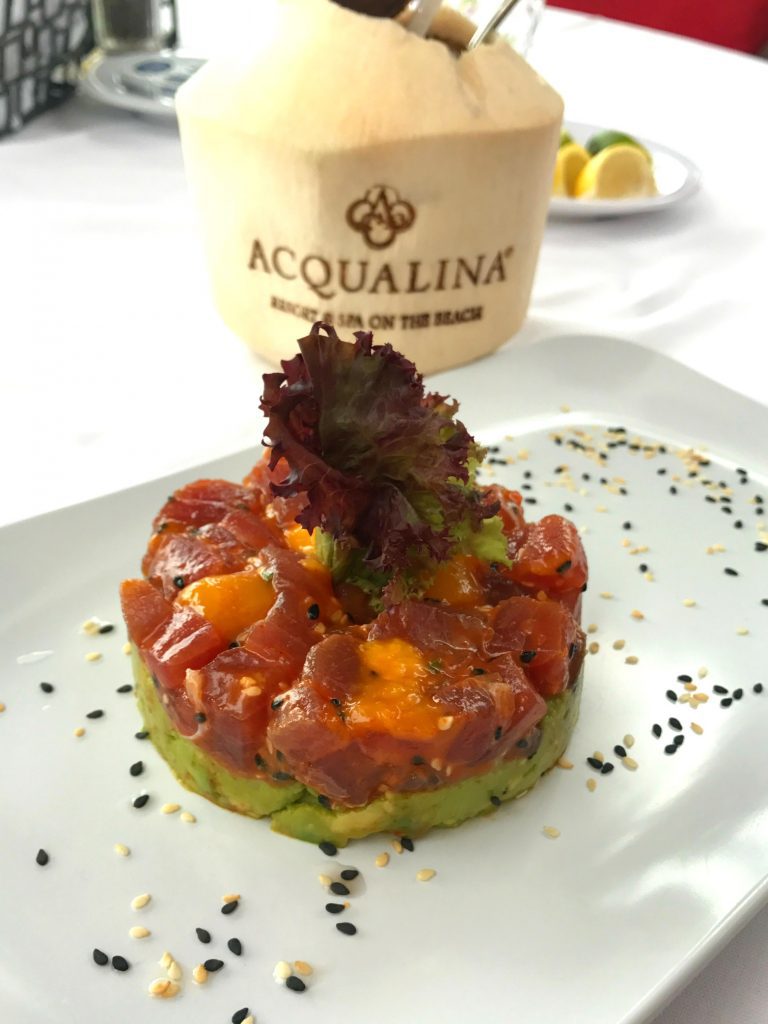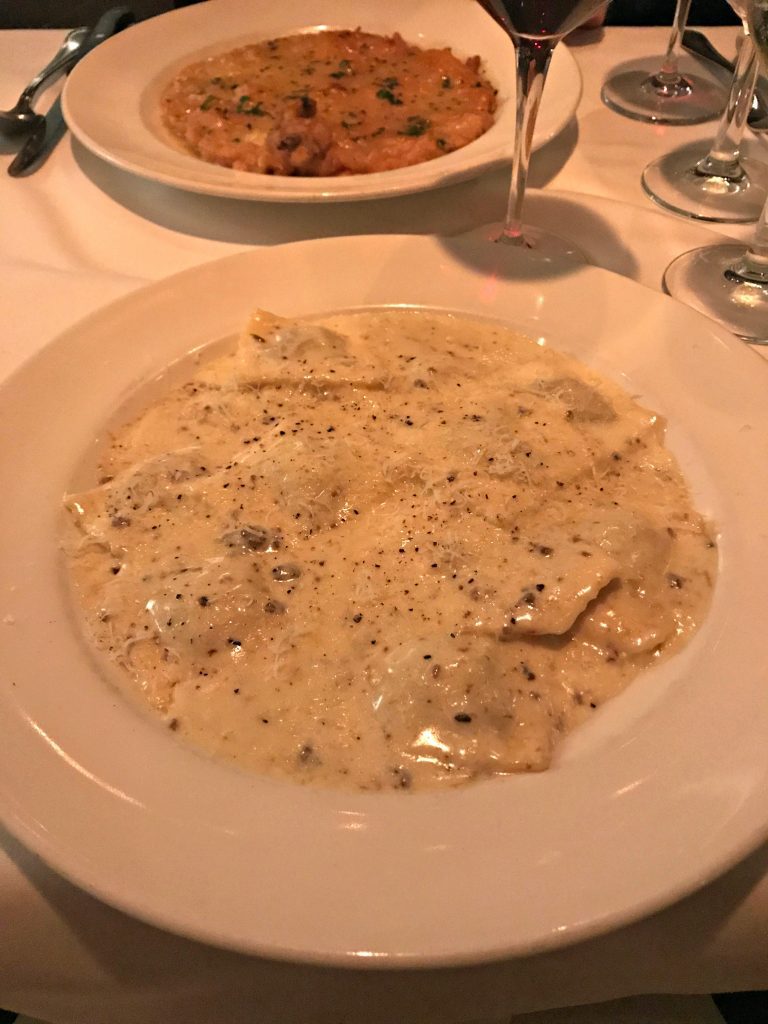 Aside from top notch endless views, an incredible spa, delicious food, what really stood out to me was the staff. Every moment I spent there I felt special. The staff went above and beyond to ensure my time spent there was the best it could have been and it showed. I had an amazing time staying at the hotel and highly recommend it to anyone who is looking for the ultimate Florida getaway. For more information about Acqualina or to book, click here!