Bermuda was a place that I actually had to pinch myself to make sure I wasn't dreaming. The entire island was pristine, colorful, and incredibly gorgeous. The streets are lined with sherbet colored houses and establishments with friendly faces. Behind the building is the most magnificent blue waters I've ever seen. I was lucky enough to spend a few days exploring the whole island and I completely fell in love. If you're lucky enough to visit this beautiful island, here's what I recommend!
Rent a scooter or electric car!
It is definitely the best way to see the entire island but I'll be honest, it can be a little scary on a scooter! If you're a nervous driver then I would recommend one of the small electric cars but make sure to book ahead of time.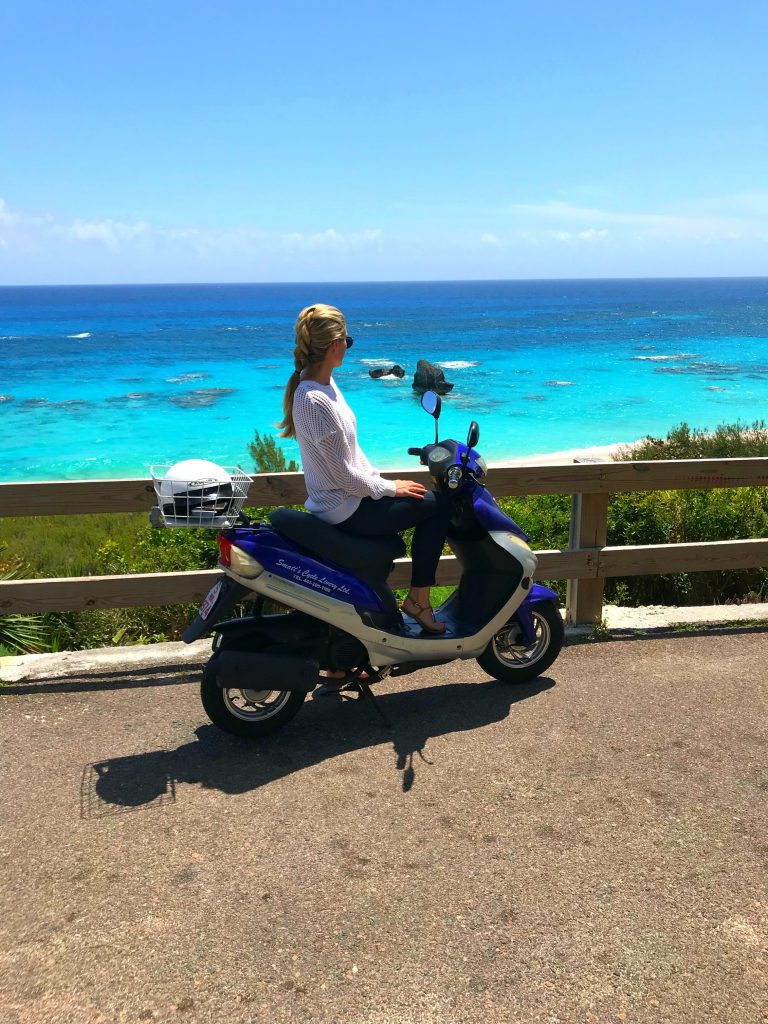 Visit St. George's Parish!
Most of the hotels aren't in St. George's but in my opinion it was the cutest of them all. It's also the oldest of the 9 parishes on Bermuda that is packed with beautiful history and views.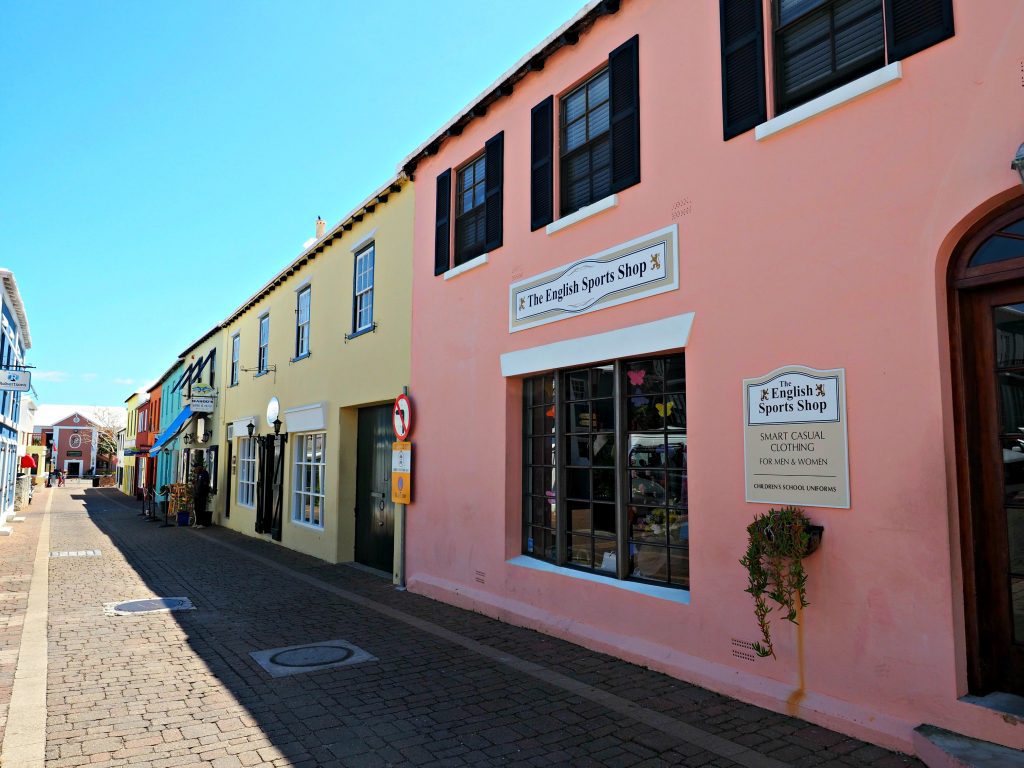 Head over to the Royal Naval Dockyards!
Once a station for the British Navy in the early 1800's has now transformed this historical sight into a fun place to visit and walk around for the day. It has great museums, restaurants, and history!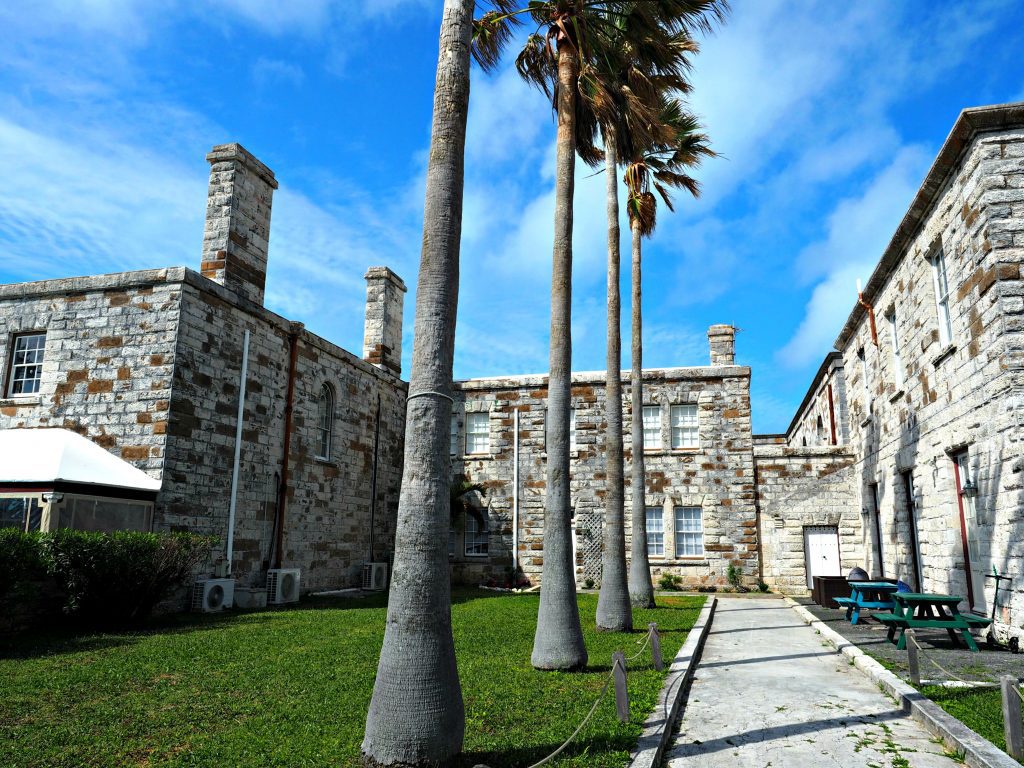 Head to the coast and be on the lookout for Longtails!
These beloved birds of Bermuda flock to the rocky and breezy coastline. They're majestic birds and mesmerizing to watch.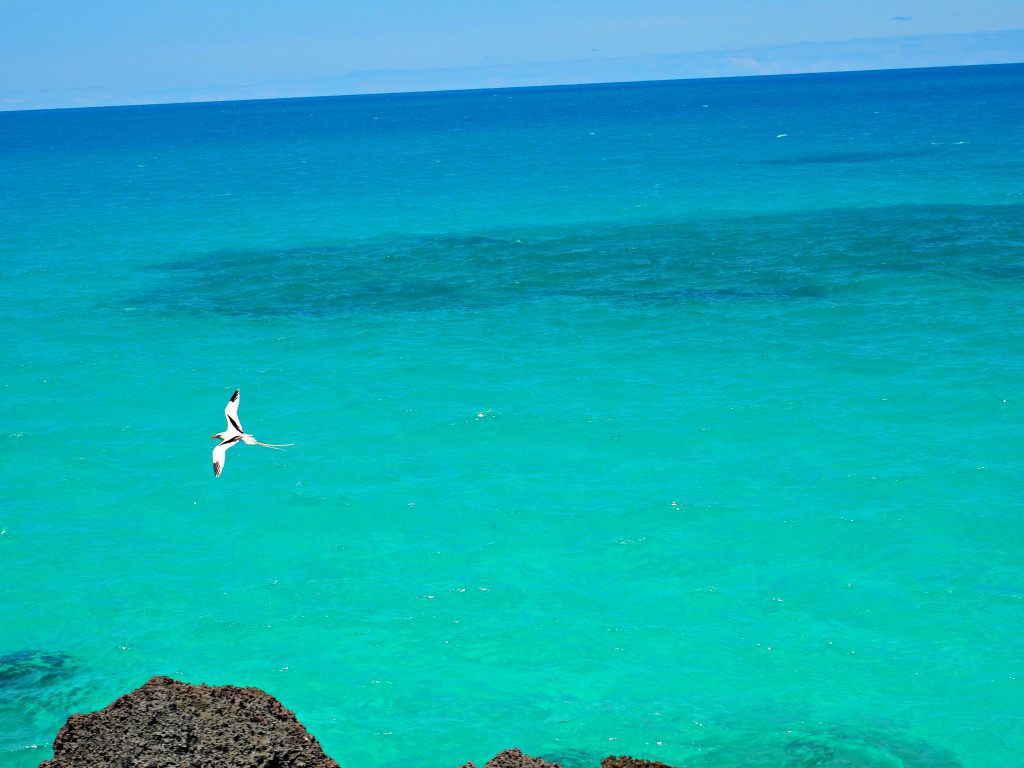 Discover hidden beaches!
Bermuda has amazing beaches and even more gorgeous water! You'll think you've died and gone to heaven.
Fall in love with their brightly colored buildings and white roofs!
The traditional Bermudian house and building are always a beautiful color with a white roof. After going you'll want one!
Walk around Flatt's Village!
This small village is set in between Hamilton and St. George's and is a cute little inlet to walk around. There's also a small aquarium here to visit!
Stay at an amazing hotel!
My pick is definitely the Hamilton Princess. It's beautiful, has amazing restaurants, great shopping (ugh), and beautiful views. Also a bonus- they have their very own private beach club that you can spend the day at!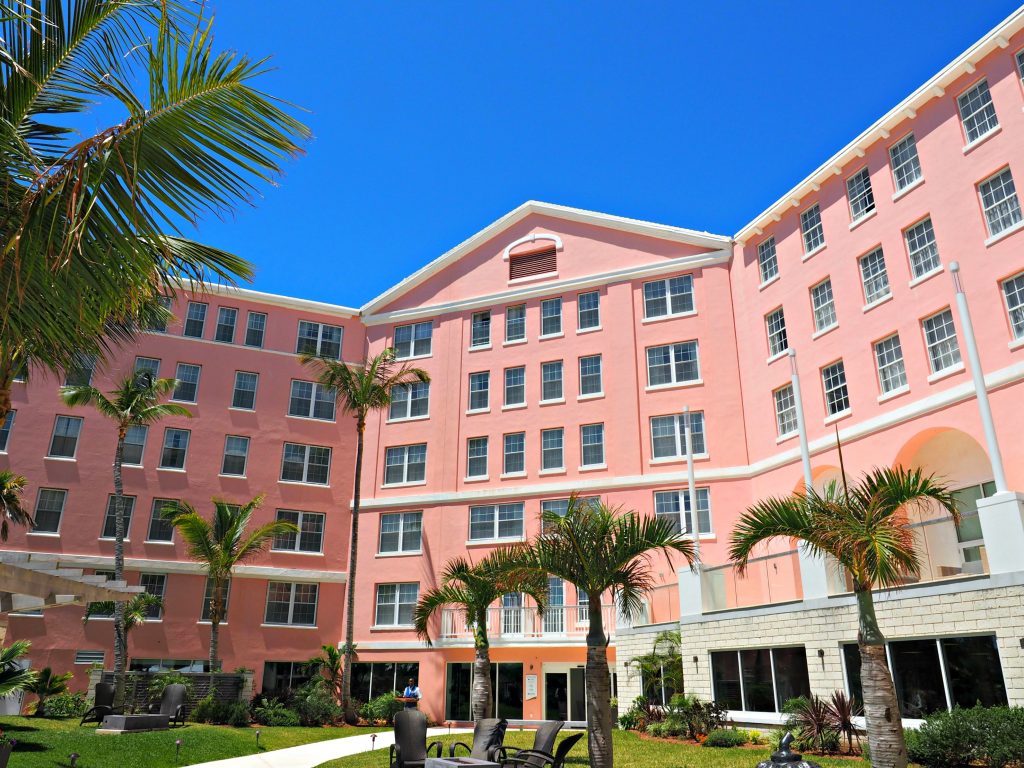 Eat everything!
This island in recent years has really stepped up its food game. My favorite restaurant was celebrity chef Marcus Samuelsson's restaurant Marcus'. It is a gorgeous restaurant with great views and incredible food.
Drink a classic Bermudian cocktail! 
Bermuda is home to Goseling's Rum which has always been one of my favorites. On the island they love a Dark 'N' Stormy (Ginger beer with dark rum) and Rum Swizzle  (Black and Gold Goselings Rum, pineapple juice, orange juice, grenadine, and bitters) and after having a few you'll love them too!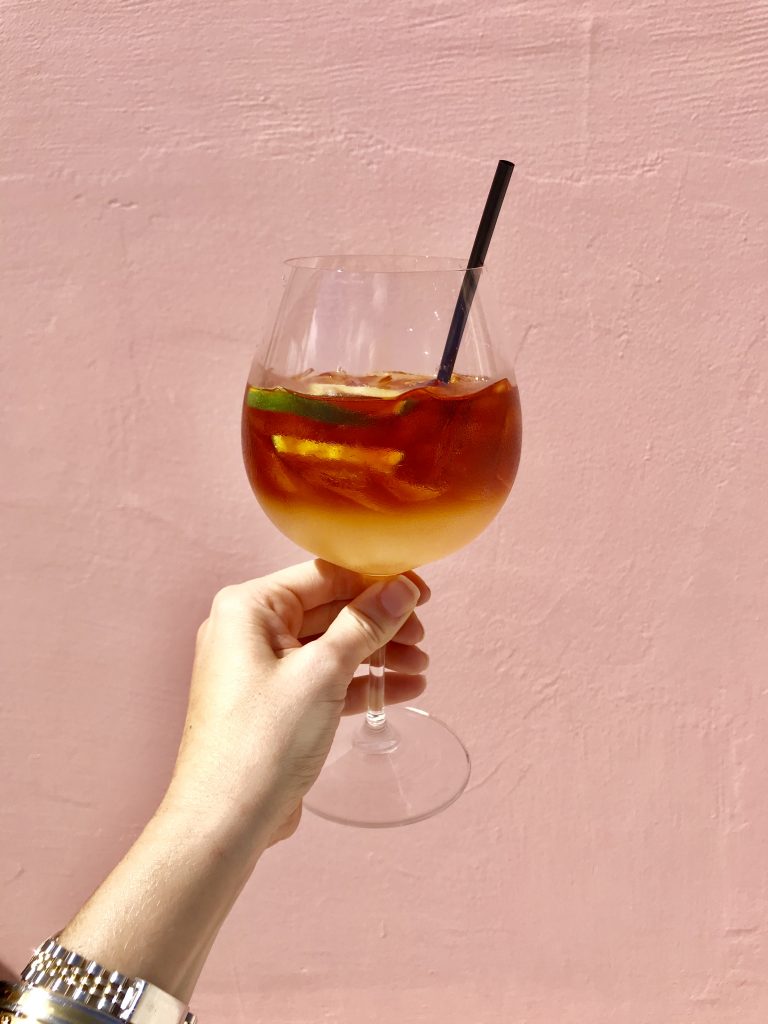 Go shopping on Front Street!
The busiest section of Hamilton is the shopping area of Front Street. It's home to cute boutiques, shops, and restaurants.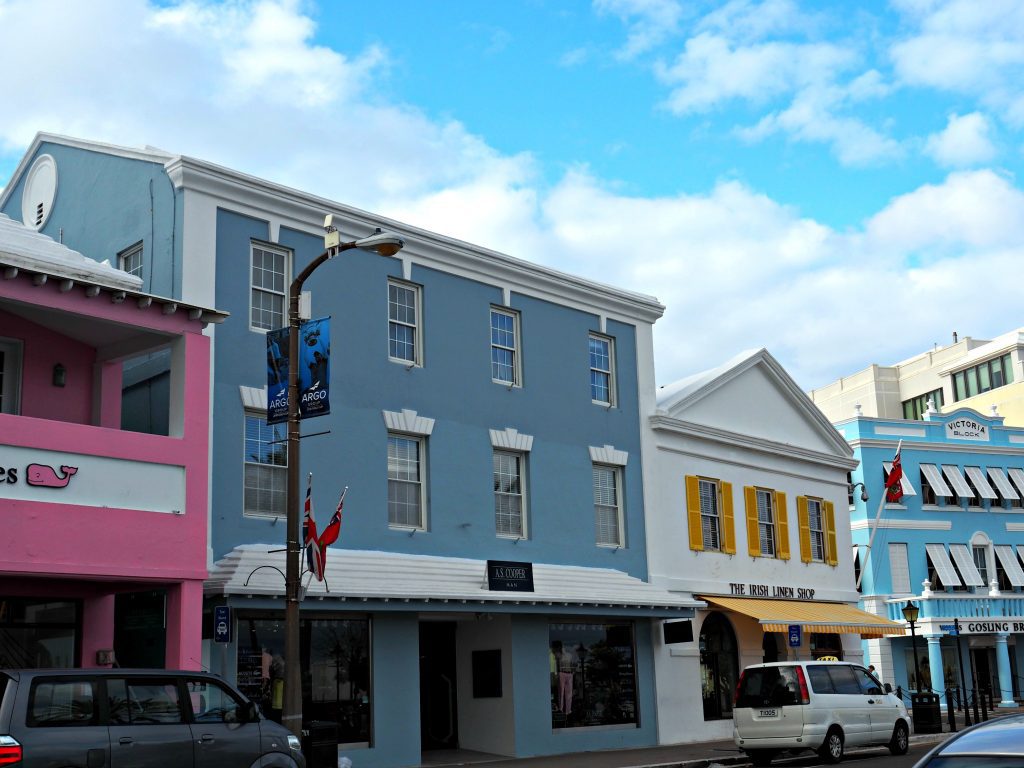 Explore the Crystal & Fantasy Caves!
First discovered in 1901 and opened the following year these ethereal caves have always been a spot that tourists want to check out. Its a quick tour but fun!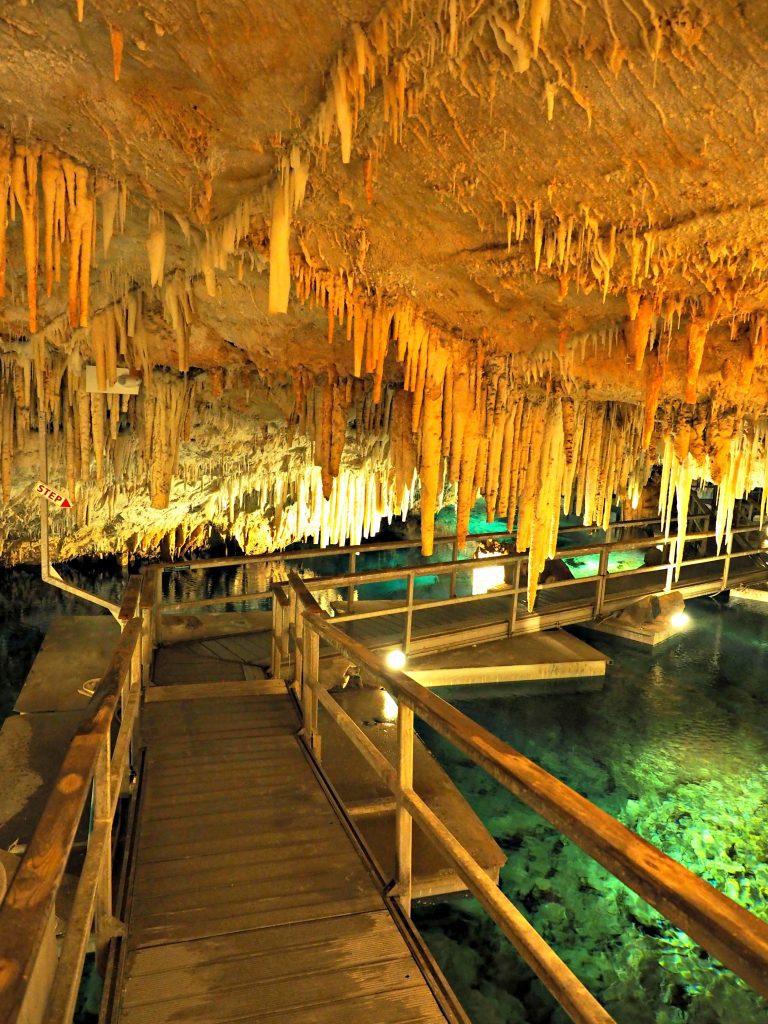 Visit St. Peter's Church in St. George's Parish!
This UNESCO site is the oldest Protestant church in the New World and in pristine condition still.
Explore all 9 parishes!
Like I said, the best way to see the island is on your own (hey, Bermuda is small so you can't get too lost!) but each one feels a little different. Inland you'll find beautiful English gardens filled with snapdragons and perfectly manicured rows of veggies. There's beautiful views all over the island and I couldn't get over how clean everything was. So, if you go- make sure to get out and explore all that this wonderful island has to offer!