While I was on vacation staying in the very beautiful city of Kotor, Montenegro with my cousin we stumbled across a man that does day trips to the bordering country of Bosnia for white water rafting. Being the adventure seekers we are, we signed up for the next day. They picked us up early in the morning, driving a few scenic hours towards the beautiful Tara River that flows through Bosnia and Montenegro. The chilly water was the most gorgeous blue color and we couldn't wait to go with our crazy Bosnian guides.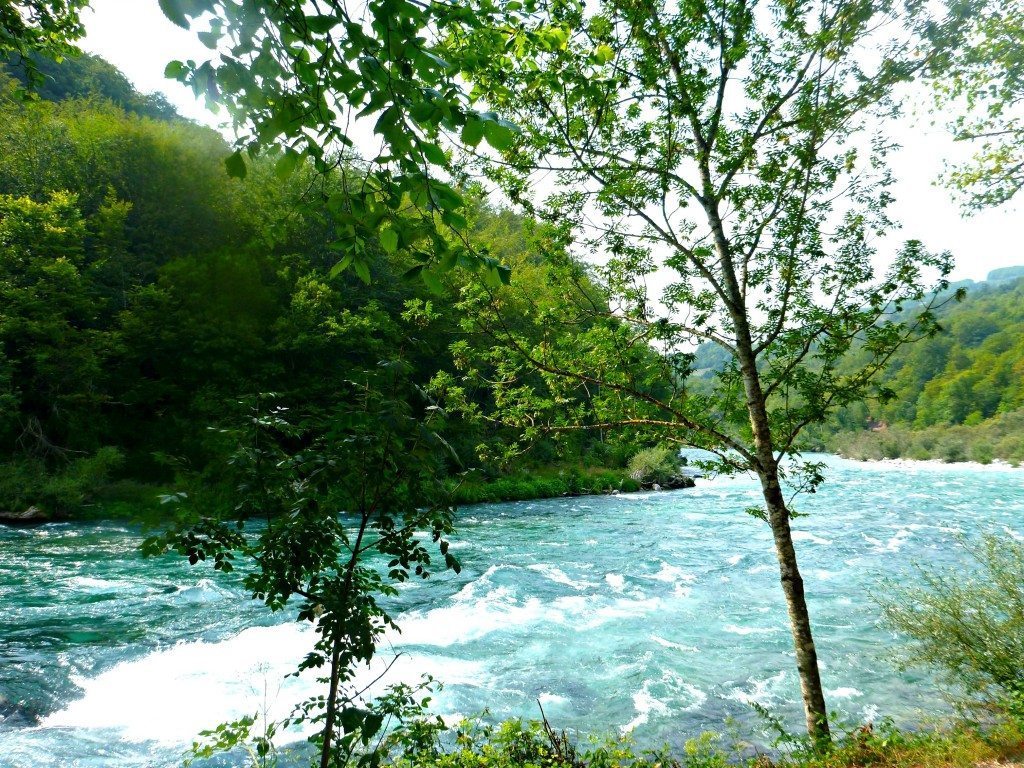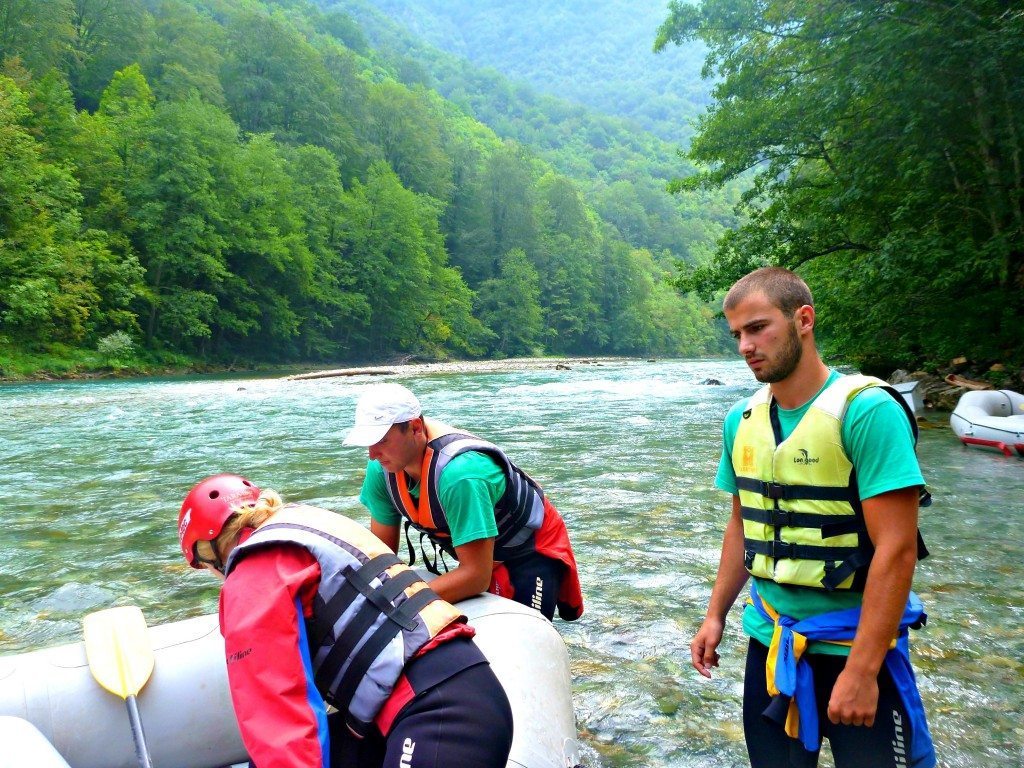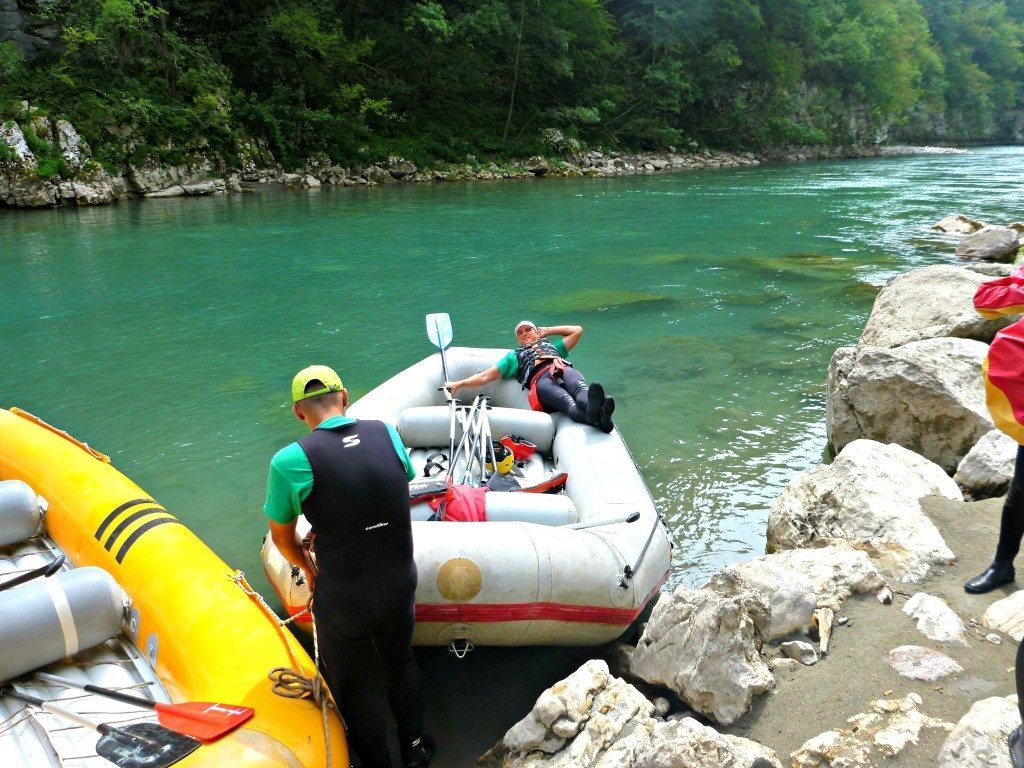 The rapids were great, but not as great as the riverside bar we stopped at…. when in Bosnia!
We had such a great time and I highly recommend a day trip for white water rafting in Bosnia if you are ever in Montenegro! I look forward to exploring more of this beautiful country one day.