For years and years Japan has always been on my list of destinations I was dying to visit. I've always been drawn to the Japanese culture and how this country has kept their traditions so alive despite being so technologically advanced. I decided for my 30th birthday (yuck.) that I was going to go to a place that I've always been so fascinated by- so I did! It was one of the most amazing weeks of my life and I can't say enough amazing things about Japan or the people. It's a very thoughtful country- rich with traditions, kindness, food, and respect. Never once did I feel unsafe or lonely in this beautiful country and that's largely due to the kindness of the sweet Japanese people. If you ever get a chance to Japan- GO, even if it is only for a week! To prove you can see a lot in a week- here is my week long itinerary of this spectacular country.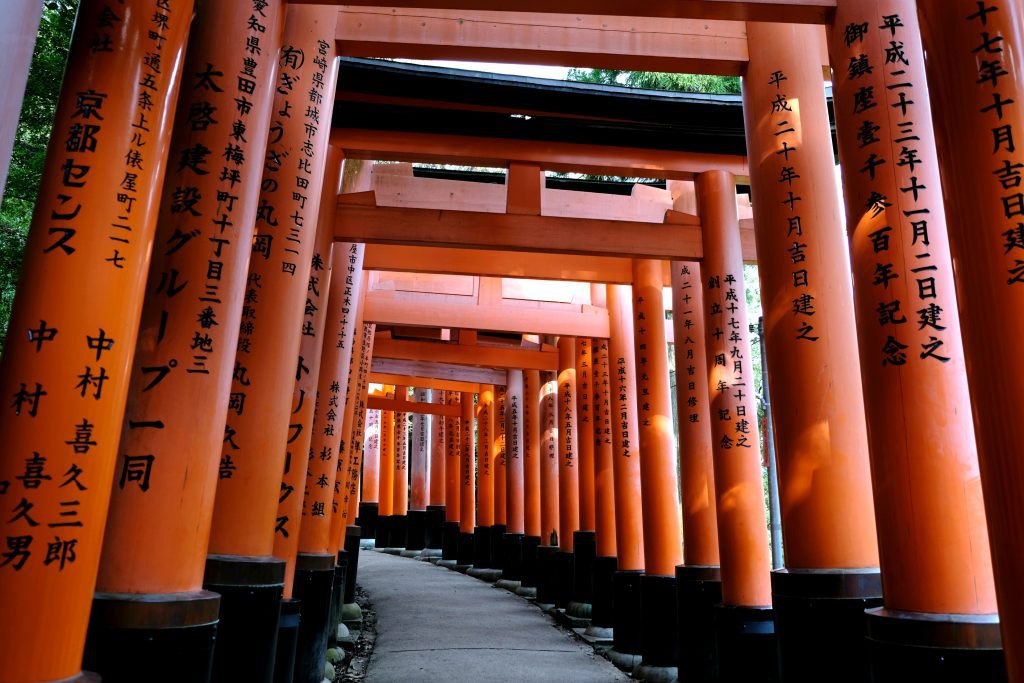 Day 1- Kyoto
Fly into either Osaka or Tokyo. If you are flying into Osaka (it is closer to Kyoto) I recommend booking an airport transfer in advance. I used this website to book my transfer. They were very sweet and I had no problem getting to my hotel. If you are flying into Tokyo, then you will have to take a bullet train to Kyoto station which is easy to do as well. Coming from the US usually means you will get into Japan late at night, so check into the amazing Daiwa Royal Hotel Grande to rest up for a lot of exploring tomorrow. Also- read this post to get you pumped!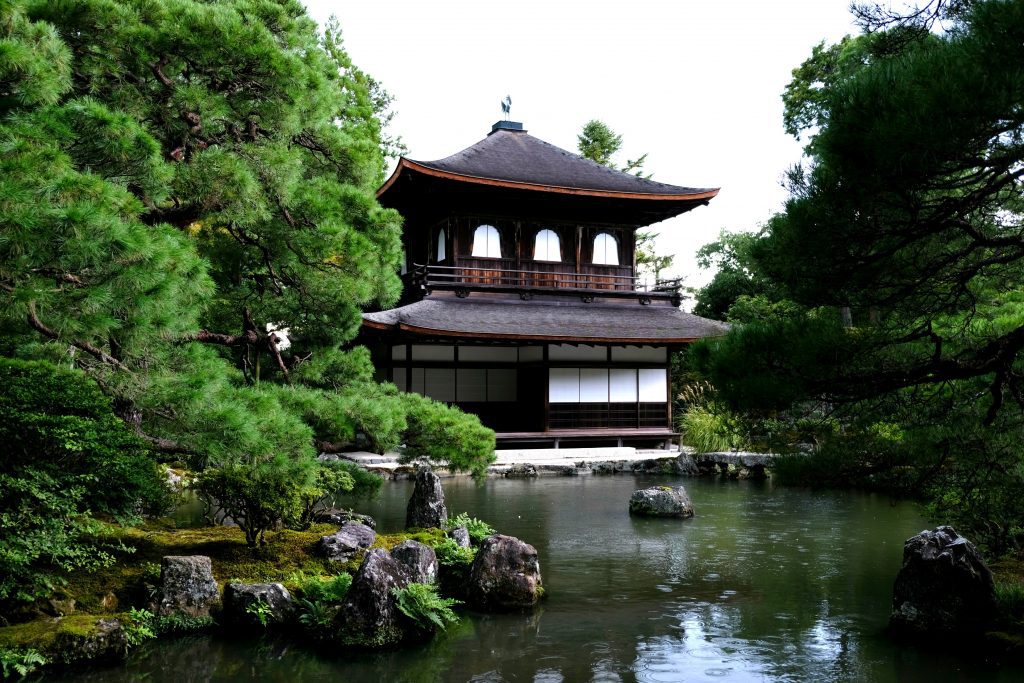 Day 2- Kyoto
Wake up bright and early (thanks to jet lag) and head to the iconic Fushimi Inari Shrine after breakfast in your hotel. You want to get there as early as possible because the longer the day goes on the busier it gets. I spent a good 2 hours walking around these beautiful shrines and taking in every moment. Close to Fushimi Inari is an adorable coffee shop named Vermillion. Pop in there for a mid-morning pick me up because you're gonna need it. Hop in a taxi from there and head towards the picturesque Golden Pavilion. Once again it's better to hit these touristy spots early because in the afternoon it can get a little hectic. Walk around the Golden Pavilion for a while, stopping to get a matcha ice cream of course. After, take a taxi or bus to Nijō Castle. You can opt to do a tour of this gorgeous castle if you'd like but I chose to just tour it myself. It's on a beautiful sprawling property with a perfectly manicured Japanese garden to meander through and there is a lot of history to learn about this castle. I don't know about you, but walking makes me hungry. Get your first taste of Japanese ramen at this small hole in the wall ramen shop called Gouriki which is about a 5 minutes walk from Nijō Castle. It was beyond heavenly and everything you could ever ask for in ramen. To be honest I have no clue what I ate because everything is in Japanese. For most ramen shops in Japan there's a large vending machine outside of the front door with pictures. You enter your money, select what dish you want based on the picture, and a piece of paper comes out. Once you're seated you hand the piece of paper to your waiter and BOOM- the best meal of your life. After a big bowl of ramen I need a little nap. If you don't- good for you! After resting a little the next stop is the Silver Pavilion (Higashinyama Jisho-ji). This might have been my favorite stop of the day- it's so peaceful and serene. I loved walking through the gardens and it has great views of Kyoto. Close to the Silver Pavilion is the well known Philosophers Path. Walking around here gives you the ultimate zen with its pleasant stone path lined with cherry blossom trees. Walk along it before hopping on the bus and taking it a few stops down to Gion District. This famous Geisha district is a wonderful part of Kyoto. It's a very traditional area  and incredibly charming. I spent a while walking around the area before heading to Kongoji Temple for sunset which I definitely recommend. After sunset- it's time to finally sit down and enjoy a cocktail. You earned it! In Gion my favorite little bar was actually Gion Finlandia Bar. Its a small little snug place and they only let you in if there is room. Just a heads up- most bars in Gion require a small entry fee. My drink of choice is a Japanese whisky Manhattan- oh yes. After a cocktail or two its time for some sushi at nearby Sushi Sei. I highly recommend sitting up at the sushi bar to make some very fun friends. After dinner it's time to rest up!
Day 3- Kyoto
Still jetlagged? Good! Get in a taxi or take the train to Arashiyama where the iconic bamboo forest is. But, what most people don't know is right next to the beautiful bamboo forest is the Tenryū-ji temple which is amazing to walk through along with it's gardens either before or after the forest. The earlier you get to the forest the better- it fills up with selfie stick holding tourists FAST. After walking through the forest (it's quite a short walk) go to Ōkōchi-Sansō Garden and Tea House for more spectacular gardens, views, and free matcha tea! After all that walking around you deserve another mid morning ice cream! There's a ton at the entrance of the bamboo forest on the main road to choose from. After, hop in a taxi and head for their famous Nishiki Market. This food market is amazing to walk around and see all the crazy things Japanese people eat! Try a few things there, maybe pick up some chopstick souvenirs, and explore. Right outside of the market there are many restaurants to chose from to have lunch at if you didn't fill up in the market. I opted for Iltetsu Grazie for a delicious lunch of their famous grill it in front of you Kobe beef. Time to walk off lunch by walking 15 minutes to Ninenzaka Street. This was one of my favorite places in Kyoto. Its an incredibly charming street and just- so picturesque. It also leads up to the famous Kiyomizu-dera where you can soak in the expansive views of Kyoto below. After all that walking around- it's sake time. Hop in a taxi and head to the gem of Kyoto- Fushimi-Ku. This area of Kyoto is a well known sake region of Japan. Walking around you'll see a lot of different wood covered buildings that are home to different sake makers. Take your pick- they're all amazing! After getting all sake-d up, head back. If you're wanting an authentic Ryokan experience, then it's time to check out of your hotel and in to Nishiyama Ryokan. Spend the night experiencing the onsen (traditional Japanese bath) as well as an amazing and seemingly never-ending dinner experience there.
Day 4- Mount Fuji 
Check out of the Ryokan, say a sad goodbye to Kyoto, and head to the train station where you will take the Shinkansen Bullet Train to Mishima Station. I recommend booking your ticket online here and having them sent to your hotel in Kyoto. From the Mishima station you will have to either hire a driver or take the bus to the incredible HOSHINOYA Fuji. This might be my favorite place on earth-no joke. Be prepared for the ultimate zen at this glamping resort. After checking in, maybe crying a little at your hotel room views, and exploring you can ask the sweet staff to take you to the famous Lake Bake + Cafe close to the hotel. It's a cute little bakery that makes some amazing food. Spend your day relaxing on the cloud terrace, reading and soaking in the magic of this incredible forest and property. As I write this a calming sensation just fell over me-that's how amazing it is. Unfortunately while I was there I was in a typhoon (i know, right?) but it was kind of fun! I spent the day in the little cafe sipping tea, relaxing, and enjoying the serenity. After the rain cleared, it was happy hour time! They set up a beautiful spread of bites and drinks to choose from at the cloud terrace. I opted to take my wine back to my amazing room and enjoy it in a bubble bath while overlooking Mount Fuji and Lake Kawaguchi. Dinner that night is at their restaurant where the menu changes seasonally, and everything they cook is either foraged, grown, or hunted around the property. Not only was in absolutely spectacular but the presentation was amazing as well. At night they have a whisky bar where you can sip on Japanese whisky and enjoy some live music before heading back to your room where you can ask for them to make a fire on your terrace while you sip wine and watch the stars. Ugh.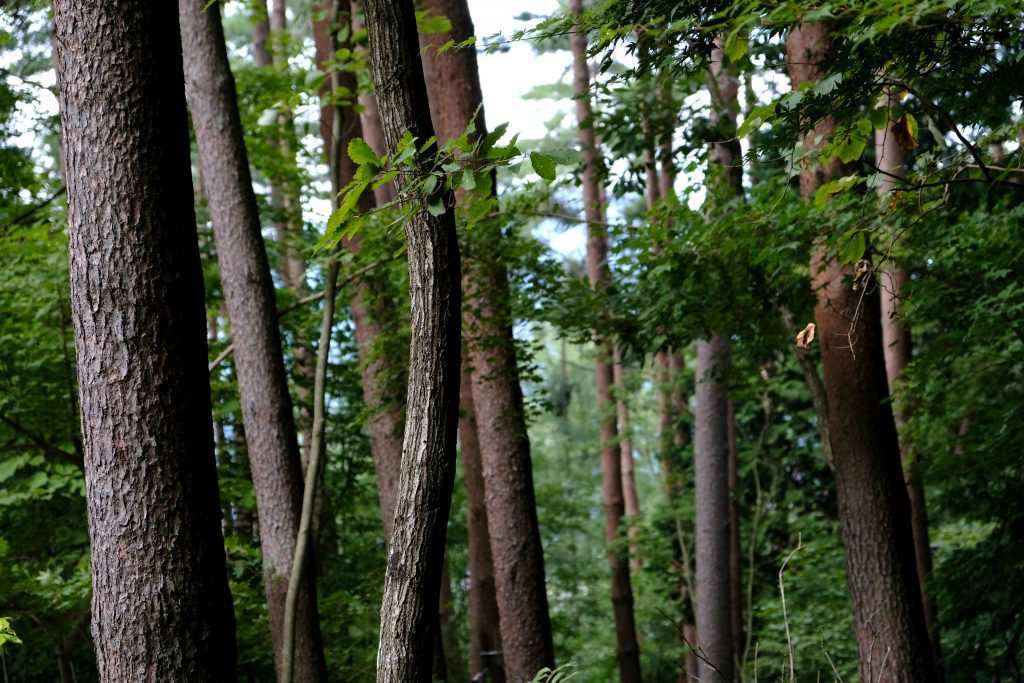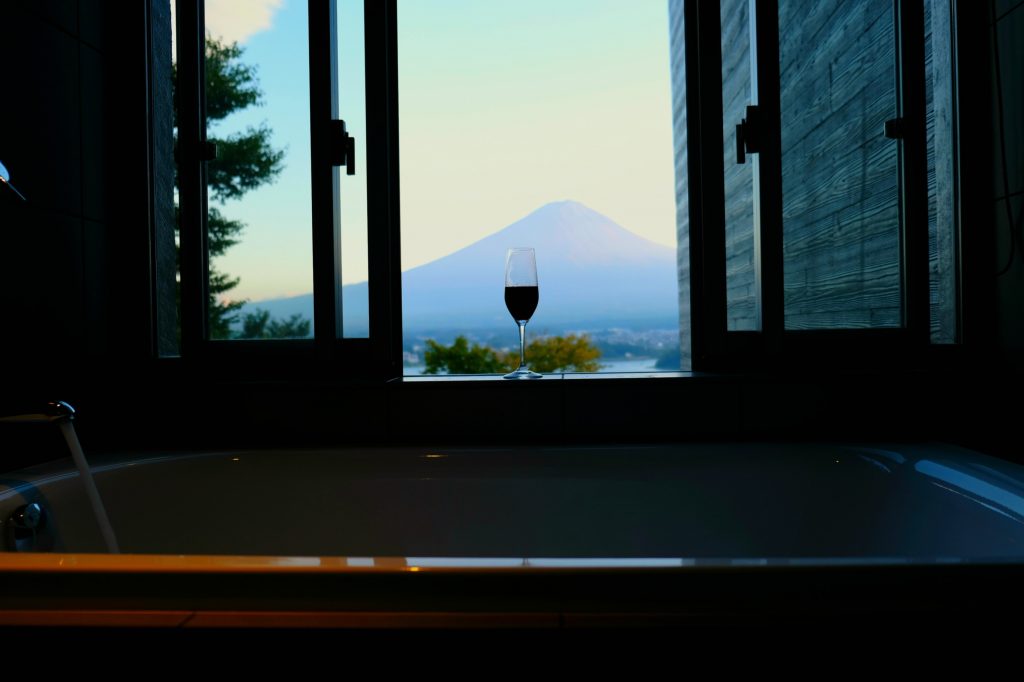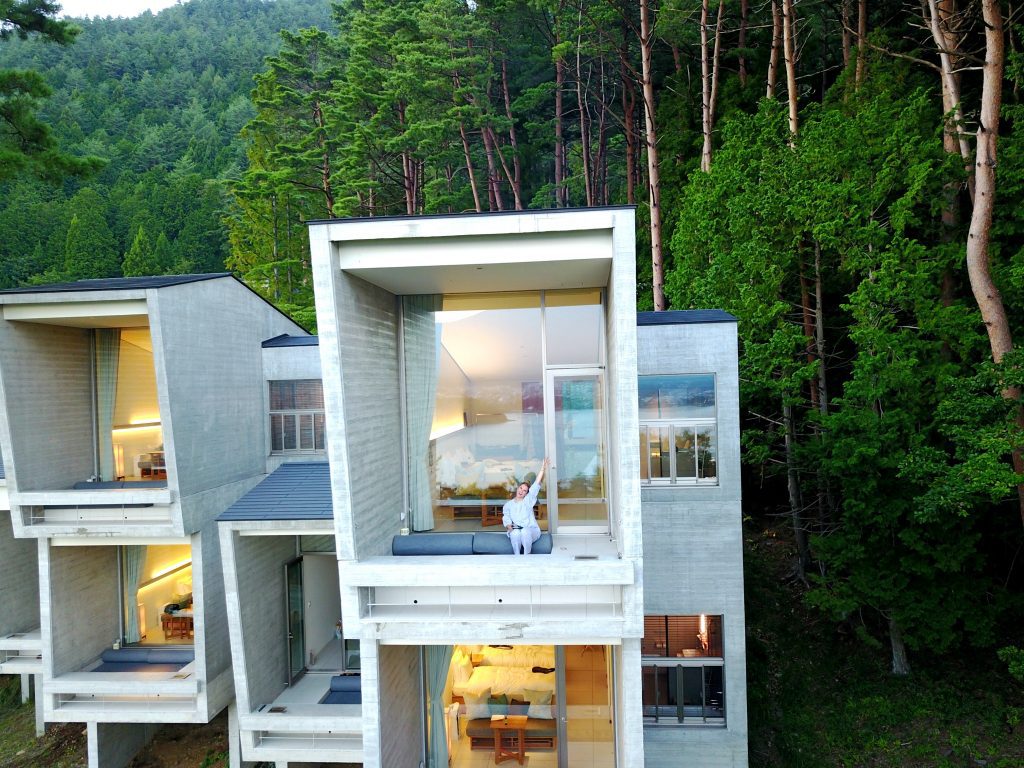 Day 5- Mount Fuji
Rise and shine! As you open your eyes- there is Mount Fuji staring at you. What a way to wake up. Have a nice lazy morning, and order breakfast. They set up the breakfast box on your balcony so you can enjoy it while overlooking one of the most spectacular views you can imagine. After breakfast it's another tough day of relaxing in the forest and exploring the magical property. You can ask to be transferred to an area around Lake Kawaguchi to explore, but I chose to enjoy the property. I spent the morning doing yoga, swinging on hammocks, relaxing, and just loving life. Around lunch time I went down to the open air forest kitchen where I made my own pizza (with the help of the staff of course). They had beautiful local ingredients to choose from for pizza toppings and my pizza turned out delicious- if I do say so myself! Another fun activity you can do is to help chop wood. I know it doesn't sound fun but it's actually very entertaining- mostly because of how bad you'll be at it. Go walk around the lake- or don't! Whatever you want to do. That night a must is dinner at the Forest Kitchen outside where you can help your waiter prepare you dinner! It's a fun hands-on experience that is also incredibly delicious.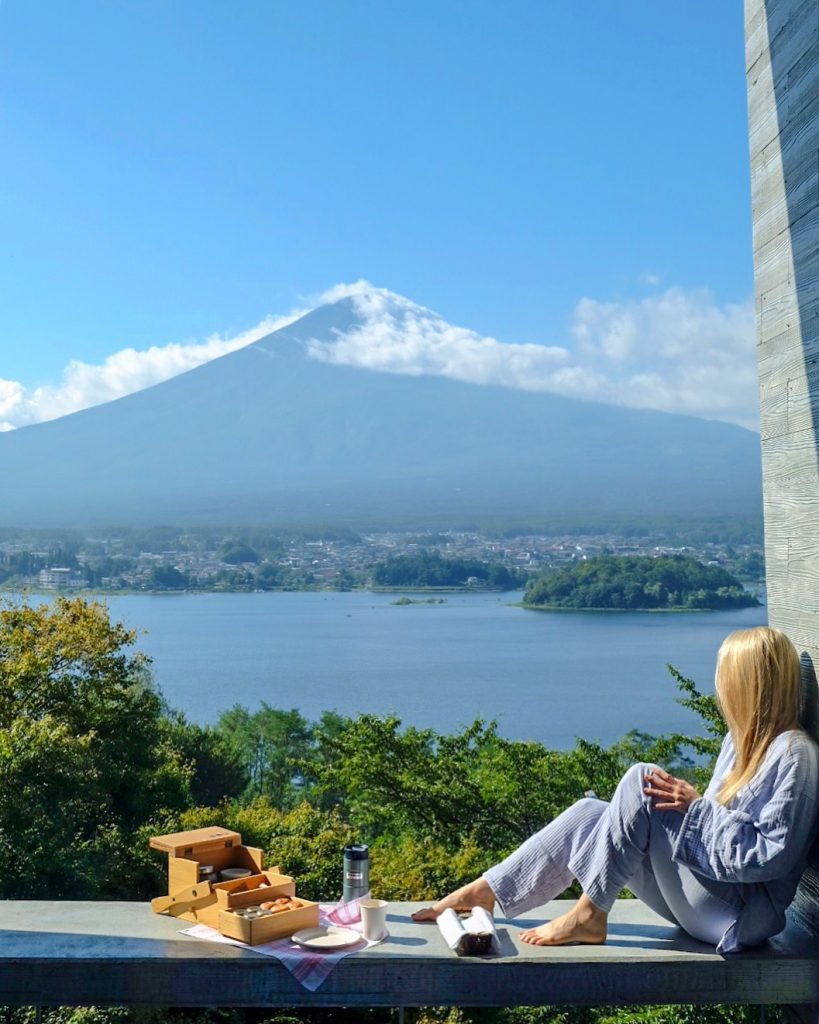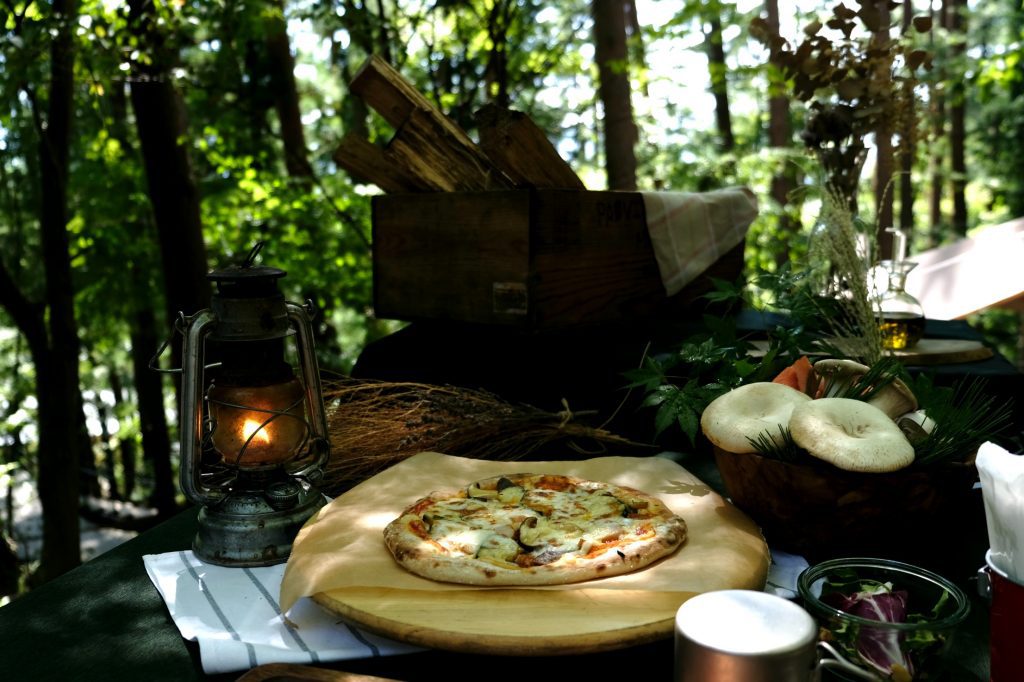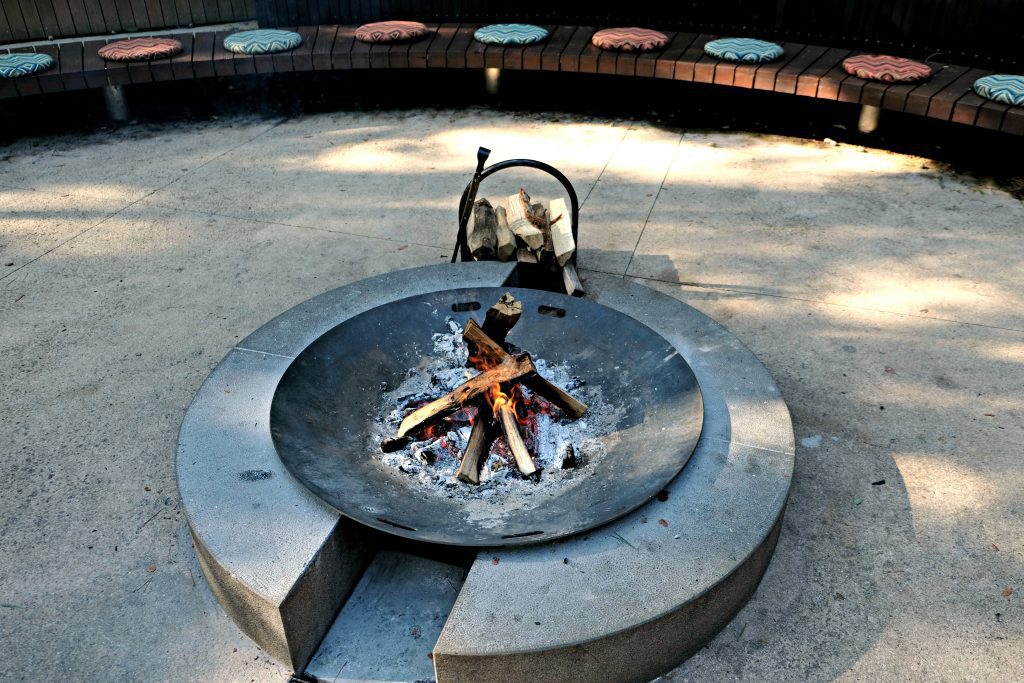 Day 6- Mount Fuji/Tokyo
This morning you're going to get an extra early start because it's time for an early morning canoe trip on Lake Kawaguchi! The reason you have to go so early is so you have the whole lake to yourself. In the middle of the day there are a lot of canoe tours and boaters out there! The trip takes about an hour and it's so serene and beautiful seeing Mount Fuji right in front of you. After your scenic canoe trip it's time for breakfast and then to sadly pack up. After checking out, and crying a little bit, take a taxi to the bus station where you will take a an hour and a half long bus ride to Tokyo. Book your bus ahead of time here to take you to the Shinjuku Expressway Terminal. From there take the subway to the Otemachi station where your next dream destination will be- HOSHINOYA Tokyo. One thing that I absolutely loved about staying here was the convenience to the train station due to a private entrance at the underground station to an elevator that takes you directly to the lobby. After checking in and pinching yourself head back down to the subway station where you will find an amazing ramen shop named Ginza Kagari Otemachi where they offer a beautiful creamy style ramen. Go upstairs and explore around the area a little! Otemachi is the financial district of Tokyo so there is plenty to see around the hotel. One thing that is so special about HOSHINOYA Tokyo is they give you a kimono to wear around the hotel. You're encouraged to wear it anywhere you want- so I did. Everyday in the lobby around 5 they offer a sake tasting along with a live performance of some kind which was very entertaining. After, go to the restaurant in the hotel which is well known for their gastronomic experience led by famed chef Noriyuki Hamada. The experience is one you won't forget and I can't recommend it enough. After being completely satiated head to the highest floor where you will find their AMAZING onsen. Soak in its warm waters while looking up at the stars above you. It truly is a special experience. If you want to add on to this incredibly special experience I HIGHLY suggest booking a massage. I promise after eating an amazing meal (with wine pairings) and soaking in their onsen, a massage will be the cherry on top of a once in a lifetime experience. Treat yoself.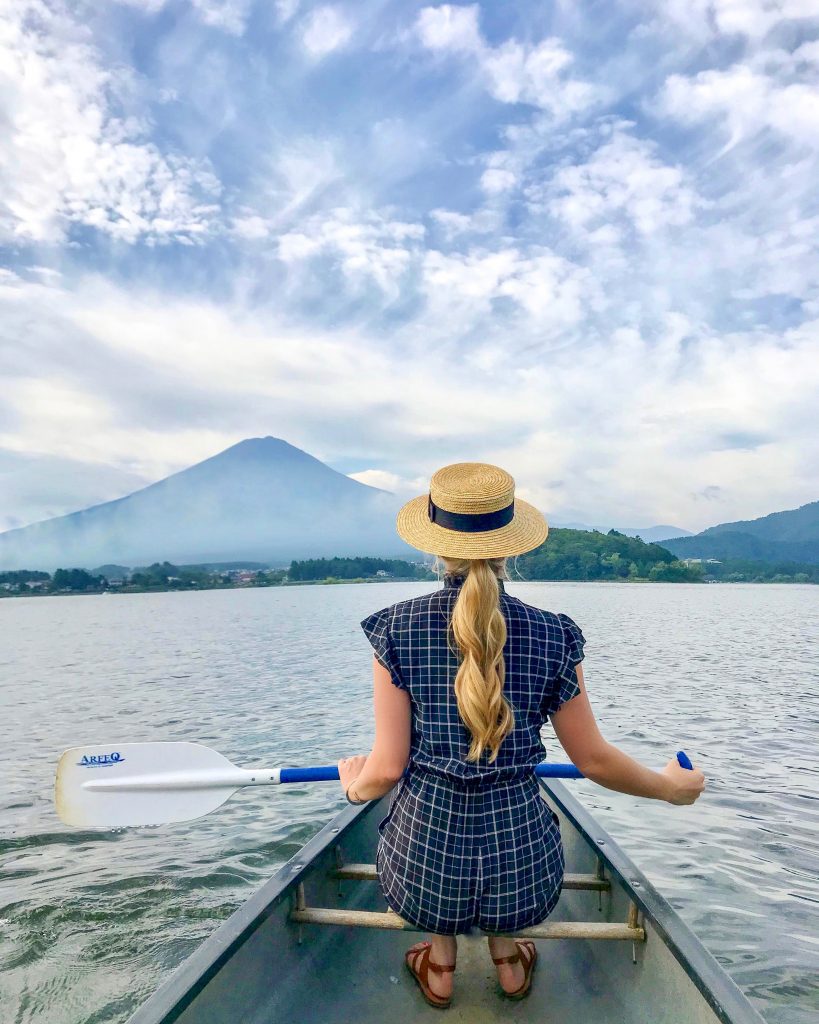 Day 7- Tokyo
After sleeping like a baby it's breakfast time in your room! The breakfast is delicious here and will fuel you up for the long day of exploring. You have so much to see and so little time! So when I was there, the famous Tsukji Market was still there but sadly since last year it has moved locations. Since it is not there, I recommend heading down to the subway and taking that to Shiodome, then walking to Hamirikyu Gardens. Think of it as Tokyo's Central Park with a lovely tea house (called Nakajima) in the middle. Sip some matcha and be amazed by Tokyo. Also, I highly recommend using google maps to get around- it shows you what train line to take and it was a complete life and money saver! After the gardens head to the newest market Toyosu to do some exploring and eating of course. You will be amazed at what is available there and you really can't find sushi any fresher than here so eat up! Next, take the subway to the Harajuku Station where you will find the amazing Meiji Jingu shrine and surrounding garden. After walking around the garden, it's time to do something very Japanese- visit Cat Cafe Mocha. Hang out with some kitties, watch the Japanese girls lose their mind, and just soak it up. Since you're already in Harajuku, walk around (taking in the crazy Japanese fashion) and pop into the famous Takeshita Street. This pedestrian only street is the ultimate in kawaii (cute) goods and over the top looks. Go buy a crazy cat shirt or whatever else sticks out to you! Next stop, take the train to Shibuya. Head to the Starbucks and go to the second floor when you will get to witness the 'Shibuya Shuffle' from above. This intersection is known for being one of the busiest in the world- so why not see it! From the Shibuya crossing head up to one of my favorite spots in Tokyo- Sakestand. This hole in the wall sake bar was just the coolest spot. The sweet bartender kept giving me different types of sake to try and they were all awesome. Definitely a must try. After, head to a popular 'izakaya' ( casual pub) named 35 Steps Bistro for a taste of local life. If you want something else then do some research on whats close to you that looks good! After dinner, head to the famous Golden Gai area where you will find bars galore and the perfect night cap to celebrate your last night.
Day 8- Tokyo
Its a sad, sad day. Time to go home after an incredible trip. If you have a later afternoon trip and some extra time to kill then check out the upscale Ginza District for great shopping and last minute gifts. After packing and checking out, it's time to head to Narita. Sayonara Japan- I will be back one day.