As I walked through the doors flaked with smiling bellman and into the lobby of UNICO 20˚87˚ Hotel Riviera Maya I was immediately engulfed in impeccable design. Beautiful lanterns dangling high from the white washed vaulted ceilings, crisp white walls with dark wood floors, and a dark pintuck leather seating areas to swoon over immediately greeted me. I was told to sit down, enjoy a delicious cold glass of juice, pick an aromatherapy scent of my choice for my room, and relax in a seat as they checked me. I knew from this very moment I was in a special place.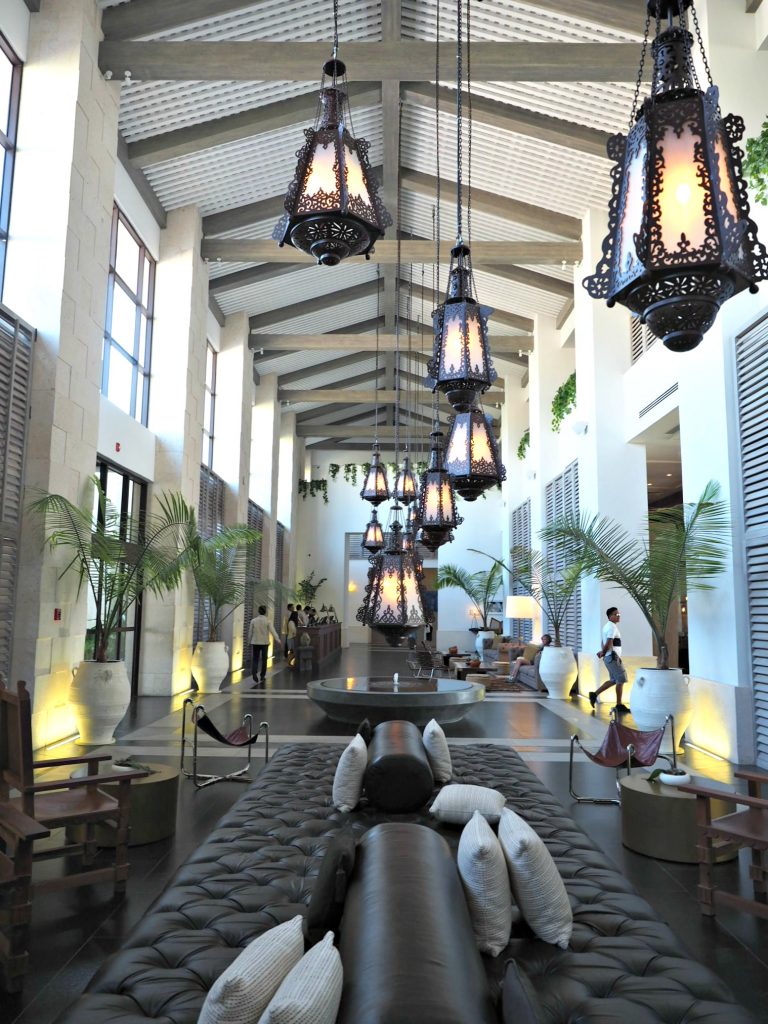 Since the beginning, 'all-inclusive' resorts and hotels have had a negative view and for the most part- rightfully so. Less than impressive cuisine, cheap alcohol, and poor service are what you'll typically find. For the more discerning traveler this means all-inclusive is usually a no-go. However, there are exceptions to this and meet the #1 exception ever; Unico 20° 87°.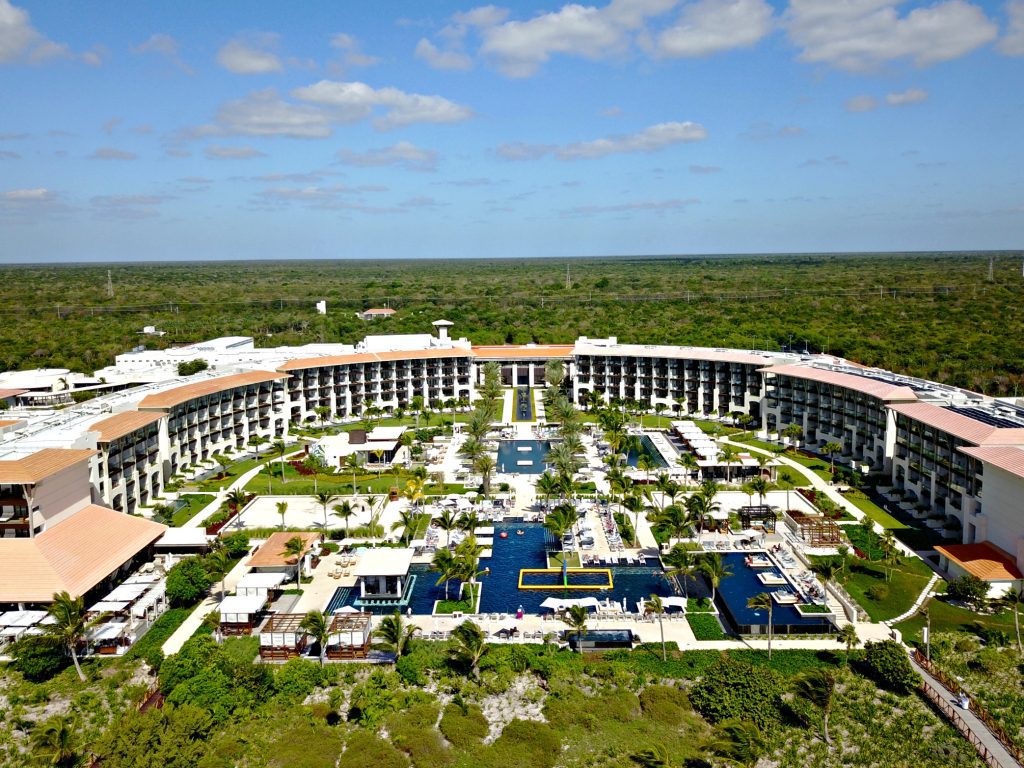 This incredible hotel boasts 448 lavishly appointment rooms fully equipped for ultimate luxury. Each room has either a balcony with a large outdoor hydro spa tub or a semi-private swim up pool if you are on the ground floor. One thing all of these amazing rooms have regardless of having tub or pool is a spectacular ocean view.
Immediately after settling into my room I made a quick change into my bathing suit and headed down to the lively pool to explore. The sprawling pool was fully equipped with swim up bars, pool toys, live music, and comfortable chairs to lounge in and catch those Mexican rays. If you're not a fan of pools you're in luck- UNICO 20˚87˚ is also situated on a magnificent white sand beach. Don't worry- they have a bar out there too!
To me, food tells everything about the quality of a hotel and UNICO 20˚87˚ couldn't have done a better job at providing a delicious experience for all of their guests. They have multiple restaurants on site- from innovative Mexican at Cueva Siete to romantic coastal Italian at Mi Carisa to the casual, yet delicious 20.87. restaurant. Poolside food is readily available and always incredible- whether you're wanting tacos or ceviche, your cravings will be sure to be satisfied. At UNICO 20˚87˚, they take their food innovativeness seriously, and you can tell. From the taste to the presentation the food was impeccable. Also sure to satisfy are their handcrafted signature cocktails. Move aside boring well-vodka sodas, UNICO 20˚87˚ has craft cocktails that will blow you away. After a delicious dinner at one of their restaurants make sure to end the night with a night cap at one of their beautiful bars.
Walking around UNICO 20˚87˚ you'll notice one thing, everything is impeccably designed top to bottom. From the ceilings to the floor and everything in between they spared no expense and it is evident. Hints of traditional Mexican are prevalent, eye catching, and very stylish. If I could have the designer of this hotel makeover my entire house I would.
UNICO 20˚87˚ has a team on call to make sure that your stay is perfection by helping you plan any activities on or off the resort. They offer excursions such as visiting Tulum, day snorkeling trips, sunset sailing, cenote exploring and much more- all at 20% of the listed price. If you want something more private they can work with you to curate your dream day. They will also help you to set up any and all spa treatments, which I HIGHLY recommend doing.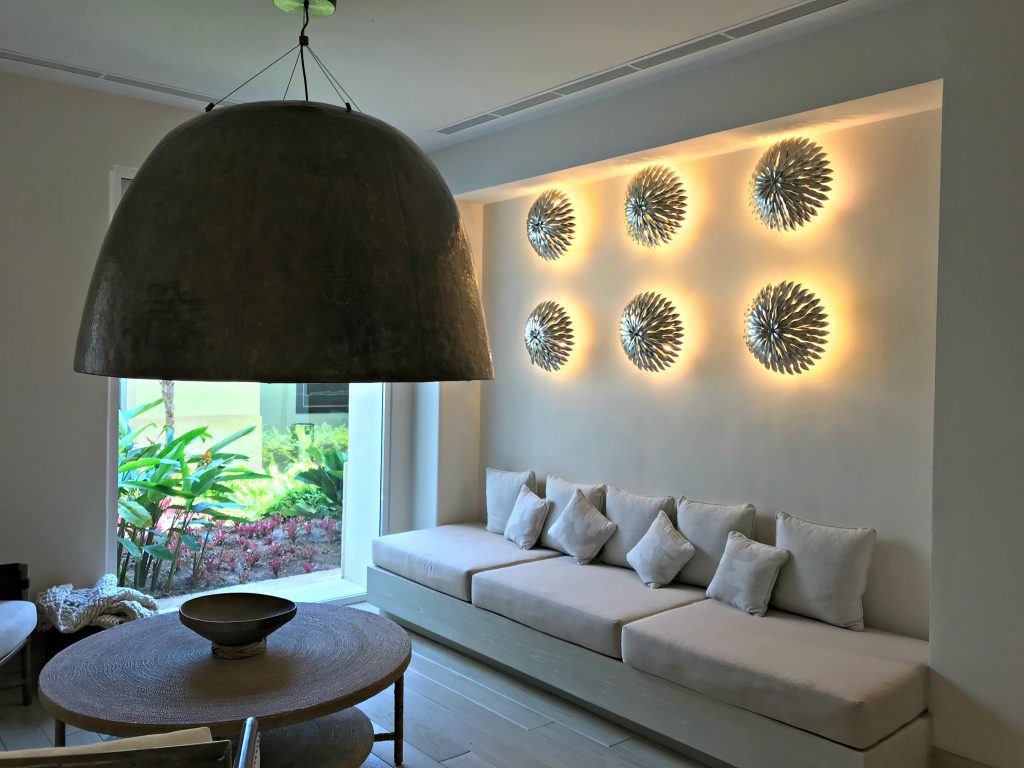 Aside from the incredible food, picturesque views, impeccably designed lobby, and beautiful rooms what I loved the most was the staff. They were kind, friendly, and eager to make your stay more enjoyable. When the staff is happy with where they work and it shows it lends to a more enjoyable experience for the guests. This hotel is one of the only 5 star all-inclusive resorts on Riviera Maya and I can see why- it was incredible. I had an amazing experience and would love to go back one day. I have recommended it to many friends and family already and plan on continuing to do so. Thank you UNICO 20˚87˚ for an incredible experience!
To see more about UNICO or to book click here!