Traveling throughout the Pacific Northwest was one of the coolest trips I've done. It's an incredibly scenic area of the United States that I haven't explored yet. Living in Florida means that I can get to Europe in almost the same about of travel time so up till now, I've opted to do that. I had the opportunity to go this year and jumped on it which I'm so happy that I did. The Pacific NW has so much to offer, whether its untouched natural beauty or super hip, cool cities. I've put together the ultimate Pacific NW trip!
Day 1- Seattle
Fly into Seattle and check into the hipster Ace Hotel Seattle. Depending on what time you get in, go walk around the waterfront park area and Pier 55. If you're in the mood for some oysters and Rosé while there, pop into Elliotts Oyster House. Also a cute little bar that I stumbled across was JarrBarr for some homemade pickles and great drinks! Dinner that night should definitely be Sitka and Spruce. It. Is. Delicious. There's also lots of fun bars around that area!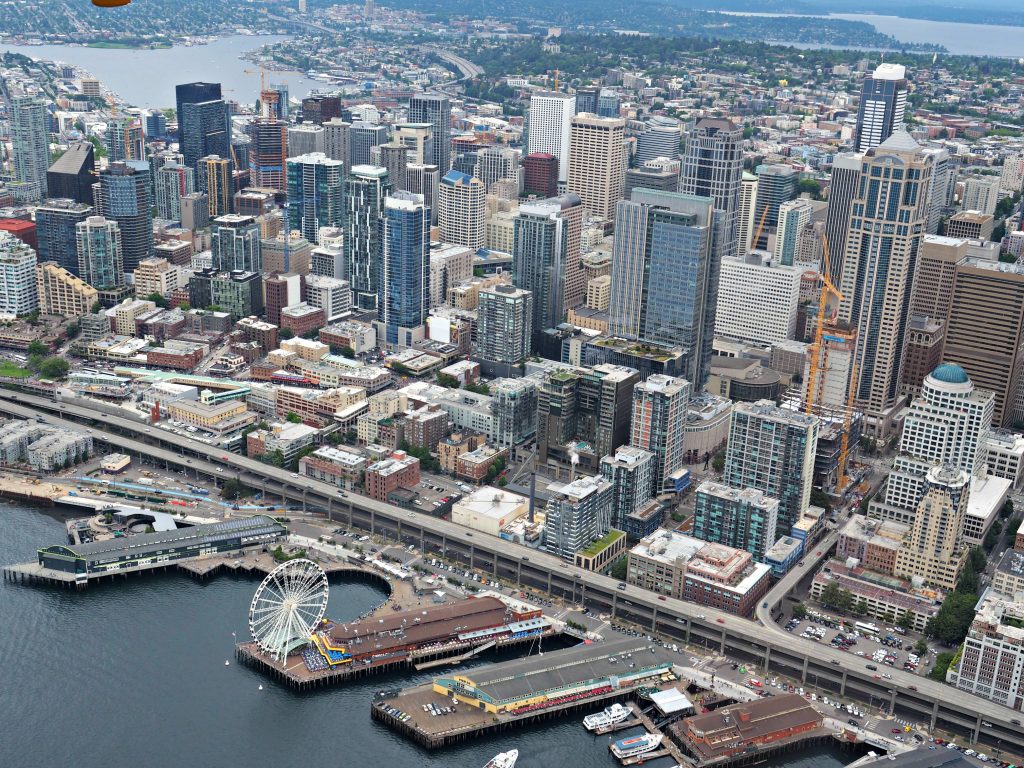 Day 2- Seattle
If you haven't read my Ultimate Day in Seattle yet shame on you! Jk- but read it. It has a full day itinerary on what to do/see/eat! Only change to that day- go to dinner at Stateside for dinner since you went to Sitka and Spruce the night before.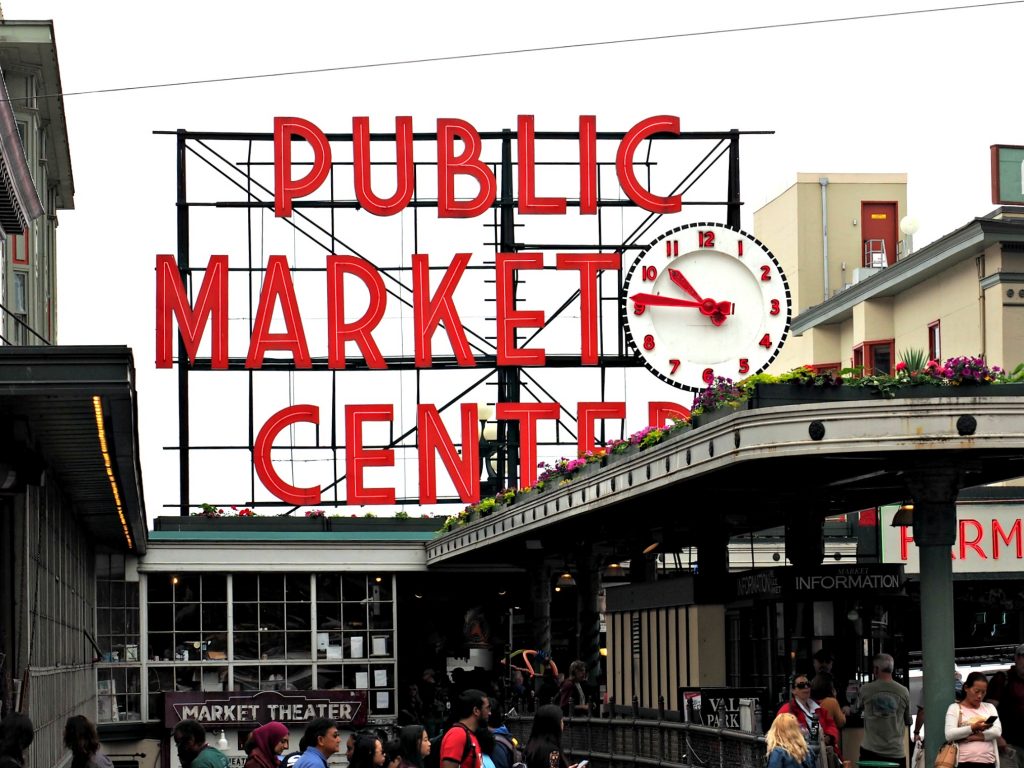 Day 3- Seattle/San Juan Island
In the morning, take a taxi over to Renton where Friday Harbor Seaplanes is located. This is an absolute must but make sure you book your tickets ahead of time! Take a 40 minute scenic plane ride over Seattle and the outer islands until you arrive at Friday Harbor. Check into the conveniently located and awesome Island Inn at 123 West before heading over to Downriggers for lunch (you have to try their fish tacos) and possibly a delicious drink. After lunch, go explore Friday Harbor a little bit! There's cute little shops, cafes, and ice cream shops to visit. The whale museum is also very cute and informative! Head over to San Juan Brewery for some really good brews and board games. Go back and relax before dinner at the incredible Duck Soup Restaurant. If you're up to it, there's some little bars around the area- but it is a very sleepy little town!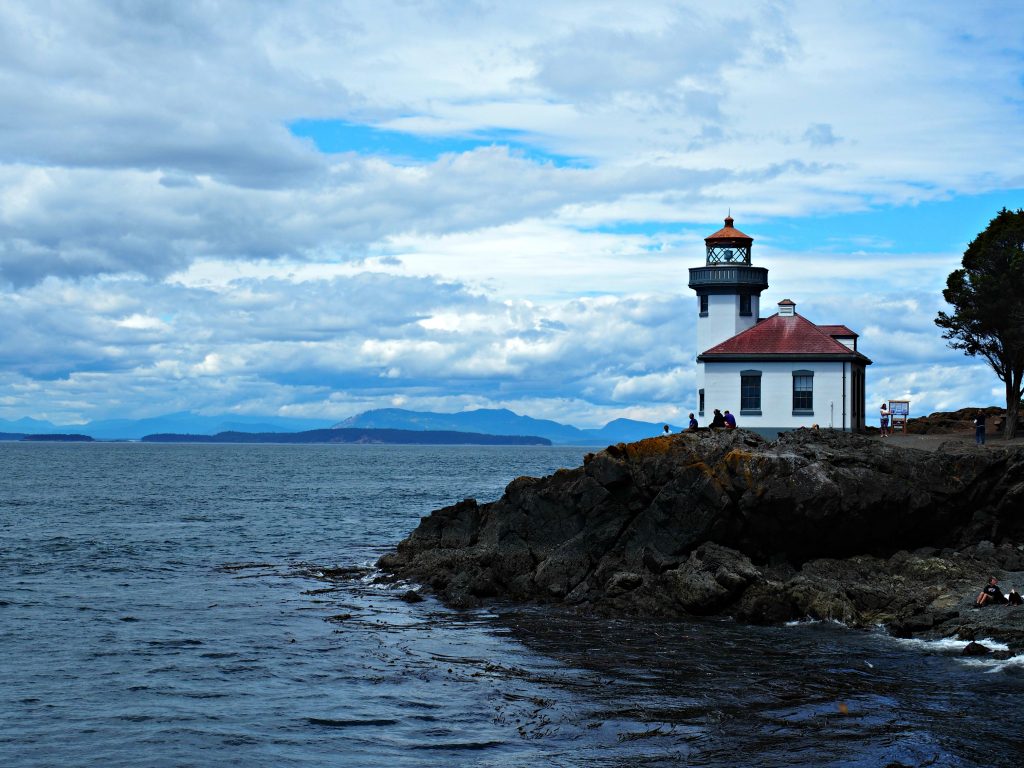 Day 4- San Juan Island
Wake up bright an early to go get a delicious breakfast sandwich and coffee at the Salty Fox Coffee. After breakfast, head over to Susie's mopeds to pick up your new hot rod for the day. Make sure to hit up all of the amazing spots like:  Cattle Point Lighthouse for optimal views, Pelindaba Lavender Fields during the summer for blooming fields and lavender goodies, Lime Kiln Park for whale watching, Wescott Oyster Farm for delicious freshly shuck oysters, Roche Harbor to walk around, and San Juan Vineyards. You can ready more about each experience here! Don't worry- Susie will give you a full map with the highlights of what to do. It's an insanely amazing island and I was so sad when the day of exploring was over! After a long day of exploring, have a casual dinner over at Cask & Schooners and ice cream out by the harbor as the sun sets. What a day!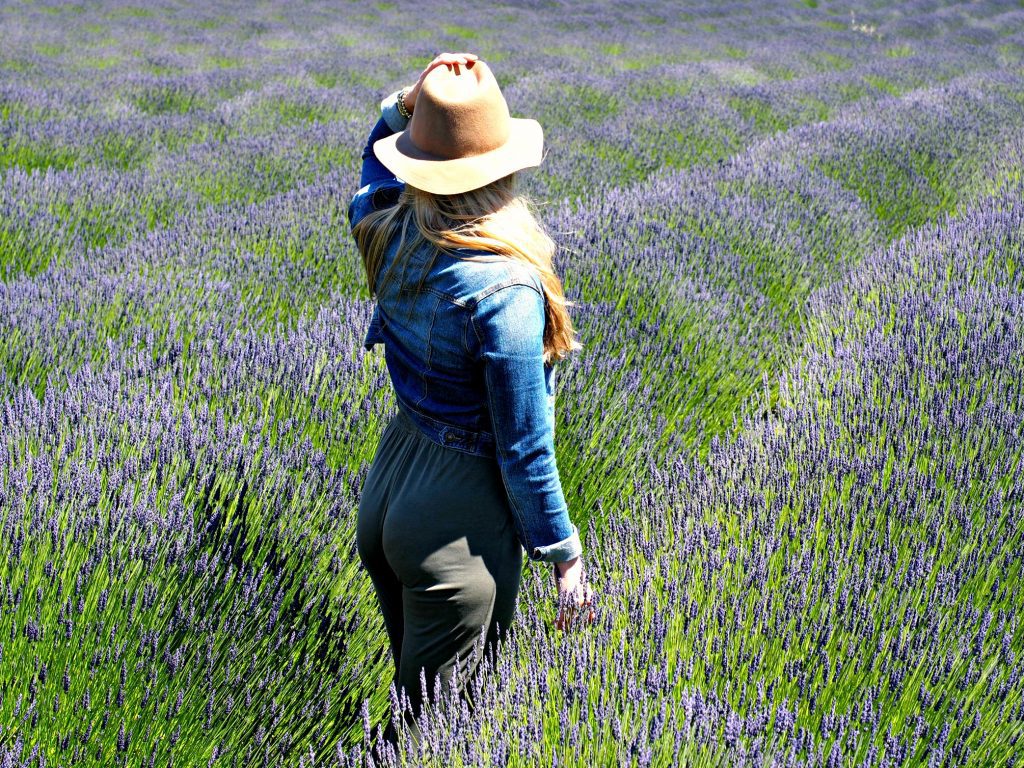 Day 5- San Juan Island/Willamette Valley
In the morning it's time to take the seaplane back to Renton where you will pick up a rental car and some to-go lunch. Drive a scenic 2 1/2- 3 hours until you reach Willamette Valley. Talk about a change in scenery! Picturesque roads lined with hazelnut trees and vineyards that seem to go on for miles. Check into the incredible Allison Inn & Spa where you will be blown away by how beautiful it is. After getting settled in it's time to head to Penner-Ash for your first winery experience! Relax outside in their perfectly manicured garden while sipping on decadent wine. Absolute heaven. After the wine tour, and buying a few bottles, it's time to head back. Make sure you bring a bathing suit so you can check out The Allison Inn & Spa's indoor pool. It's the relaxation you need after a long couple of days exploring. Dinner that night is a restaurant conveniently located in the hotel- Jory. This farm to table dining experience was one of my favorite meals of the entire trip. Don't forget dessert!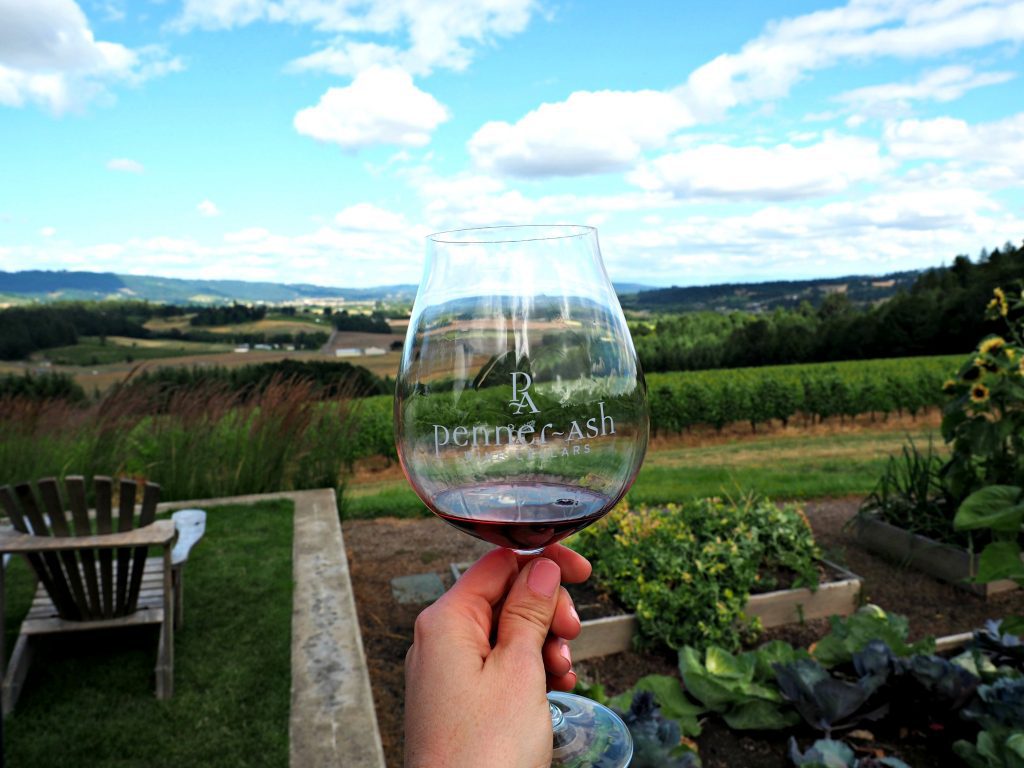 Day 6- Willamette Valley
Breakfast in bed? Oh, you know it! Give me those pancakes and eggs. Have a relaxing morning, take a bubble bath in their amazing tub, and get ready for the day- it's gonna be a full day of wine! Head over to Lemelson Vineyards for a tasting and tour, then Winderlea, and Furioso. By now you've worked up quite the appetite (and buzz) so make sure you head over to Red Hills Market for an incredible late lunch. After lunch it's time for one more stop- Domaine Serene. Four wineries in one day is a little ambitious, but what can say… I strive to overachieve! If you have more days to stay here- do it. Check out my latest post on more information on what to do there. After a long day it's time to relax a little before heading to Recipes Part Deux for dinner. This adorable little restaurant has great small plates.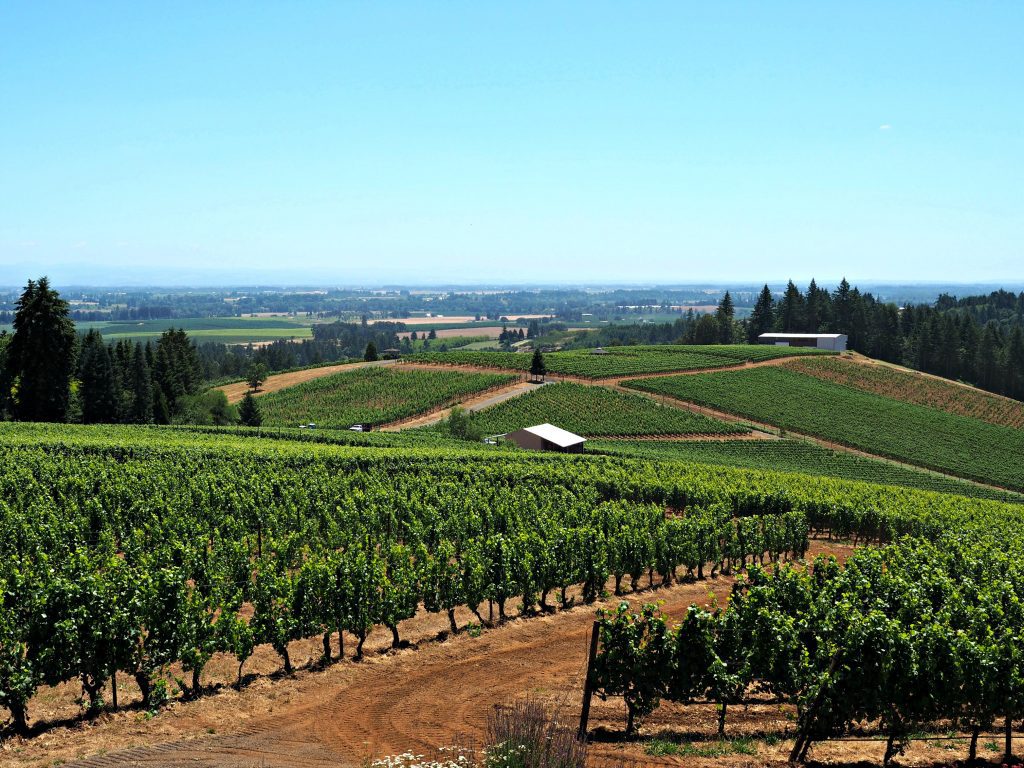 Day 7- Willamette Valley/Portland
After another lazy morning and breakfast in bed it's time to pack up and hit the road. Good news- Portland is a pretty quick 45 minute drive away! If you get an early start try and drive to Multnomah Falls. I unfortunately wasn't able to see it because the parking lot was full but it looks incredible. After checking in at the very hip Ace Hotel Portland  and it's time to go walk around a little bit. I don't know about you, but usually the day after a long drinking day I'm in the mood for a good hamburger. Head over to Tilt for a burger and beer or if you're in the mood for Thai check out Pok Pok! After lunch walk over to Powell Book Store to get lost in the iconic bookstore for a while before heading down to the river. Take a walk along the Willamette River that cuts through Portland before heading to the very cool Pine Street Market for a midday ice cream treat at Salt & Straw. After walking around for a while it's time to go back to the hotel where you'll find the amazing Clyde Commons cocktail bar that is attached to the hotel. Have a cocktail (or even dinner!) there and relax. Dinner that night, if you didn't have dinner at Clyde Commons, should be at Andina which is a delicious Peruvian restaurant. After dinner drink should DEFINITELY be at Pepe Le Moko- a super cool underground bar with the best amaretto sours of my life. If you stay there a long time and get the late night munchies- head across the street to Sizzle Pie for a slice of pizza. Good news is that after all that eating and drinking, you're only a few steps from your hotel!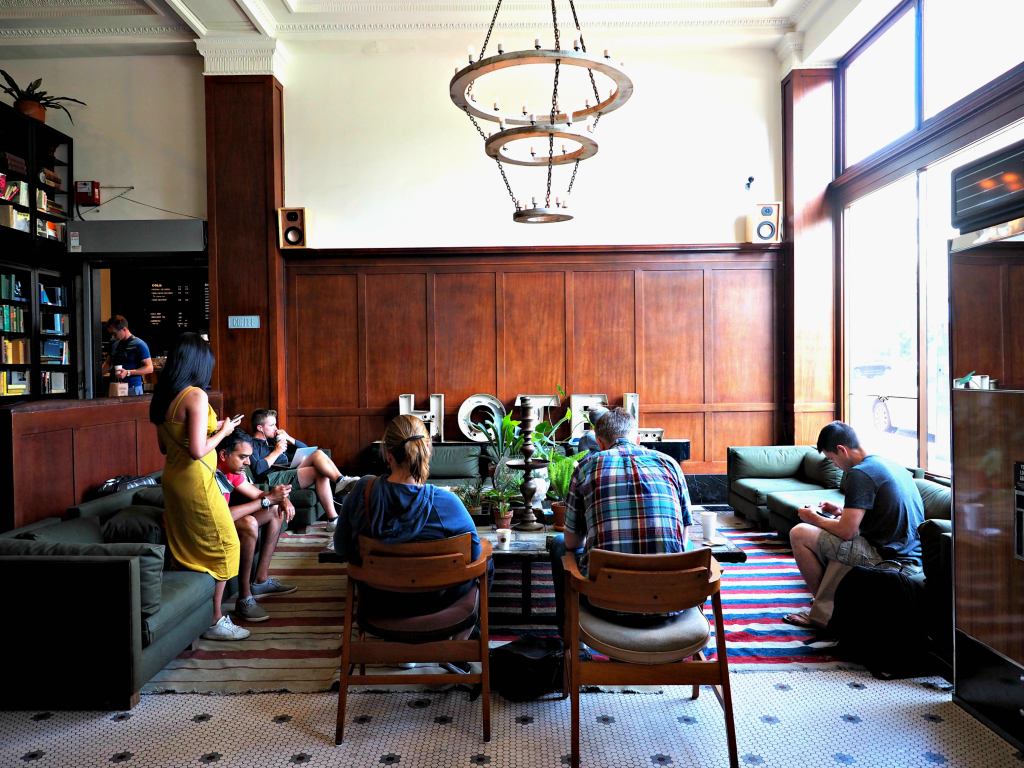 Day 8- Portland
Make sure to grab a to-go coffee from Stumproasters coffee which is attached to the hotel. I'm talking delicious coffee here people. Now, time for the best damn breakfast sandwich of your life. Walk over to Pioneer Court House where Fried Eggs I'm in Love food truck is located. You can't go wrong with any of the sandwiches-trust me. After a delicious breakfast and good cry it's time for some physical activity. Make the hike up to Washington Garden (or Uber, I won't judge) where the amazing International Rose Test Garden is located. It's a beautiful area and the perfect place to walk around for the morning. Lets be honest, it's been a full week of eating and drinking and the jeans are a little snug. Oh well, it vacation! Make your way back where you will definitely be ready for lunch after that trek. If you're not feeling one of the many food trucks, opt for the delicious Afuri  for some authentic Ramen. Voodoo doughnuts is right next door so if there isn't a line around the whole damn building, try that out! I'm not a fan of lines so I never made it in there. Midday cocktail on your last day? Duh. Head to the cool Opal Bar located in the Dossier Hotel for a cool craft cocktail. Spend the afternoon exploring the city and walking around. There's some locals cute shops and bars in the Pearl District to explore. Dinner that night should definitely be at Le Pigeon  but make sure that you have a reservation- it's a small place! After dinner drinks should be at the very cool Multnomah Whiskey Library where you can toast to an incredibly amazing Pacific NW trip!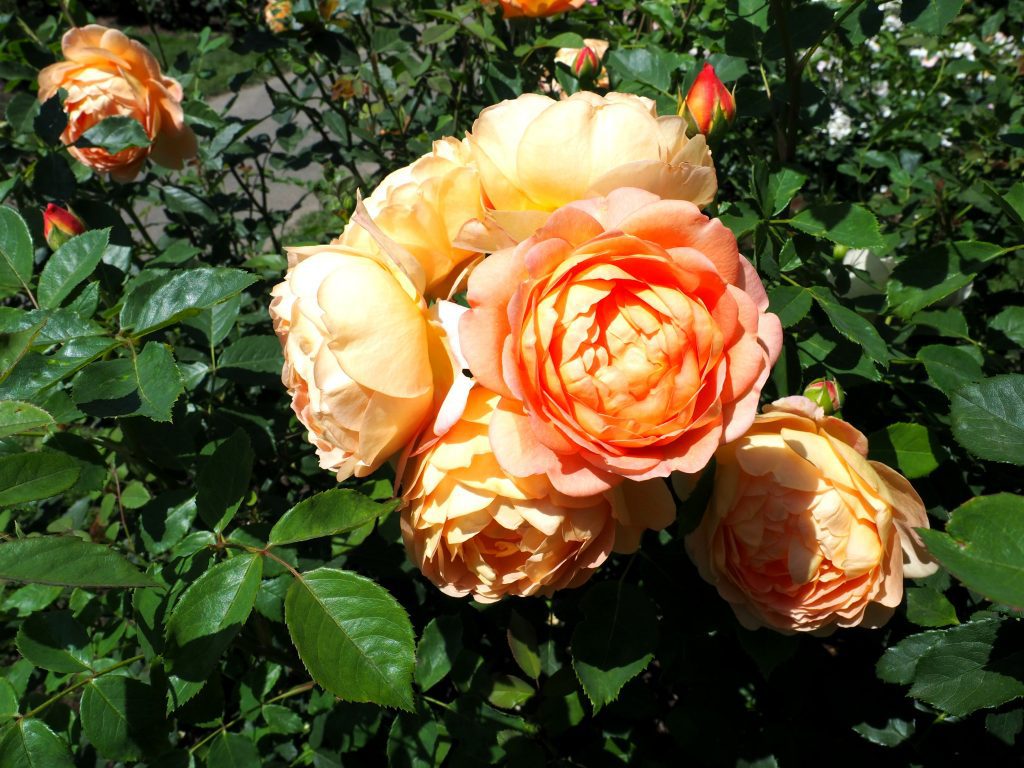 Day 9- Portland/Home
It's a sad, sad day. Make sure to grab a couple of doughnuts from Blue Star Doughnuts on your way out! Hope you had an amazing vacation! Now it's time to detox/diet…