Stockholm is one of the most surprisingly beautiful cities I've been to. From the picturesque cobblestone lined Gamla Stan to the grand canals encompassing every corner I can clearly see how Stockholm is the most populous Nordic city.  My days were spent exploring as many of the fourteen islands that make up this beautiful archipelago as I could, getting lost in one of their many museums, as well as checking out as many coffee shops as I could to enjoy the Swedish 'fika'. This city is easy to get around, has delicious food and cocktails, incredible architecture, and kind (and annoyingly beautiful) people. If you ever get the chance to go to Stockholm, do it, and if it you are lucky enough to go… here's what I recommend!
Things To See:
♦ Gamla Stan- this picturesque old town located in the heart of the city is lined with gorgeous buildings that will make you feel like you've stepped back in time. When in Gamla Stan make sure to go to Stortorget which is the iconic old town square
♦ Archipelago that makes up Stockholm- very few people, including myself, have no idea that Stockholm city is made up of 14 different islands and 50 bridges. With every island being a little different than the other, there's something for everyone to see
♦ Kungsträdgården- this is the public park in the royal gardens. During the Summer people love to picnic here and during the Winter there's a fun outdoor ice skating rink
♦ Stockholm Palace- this is the official residence or the Swedish monarchy located in Gamla Stan
♦ Långholmen- this small island is located between Södermalm and Kungsholmen is popular in the Summer for outdoor activities such as picnics and swimming
♦ Riddarholmen Church- this church is one of the oldest buildings in Stockholm, as well as one of the most frequently photographed
♦ Stockholm Metro- not only is the metro easy to use, it's also considered an underground art museum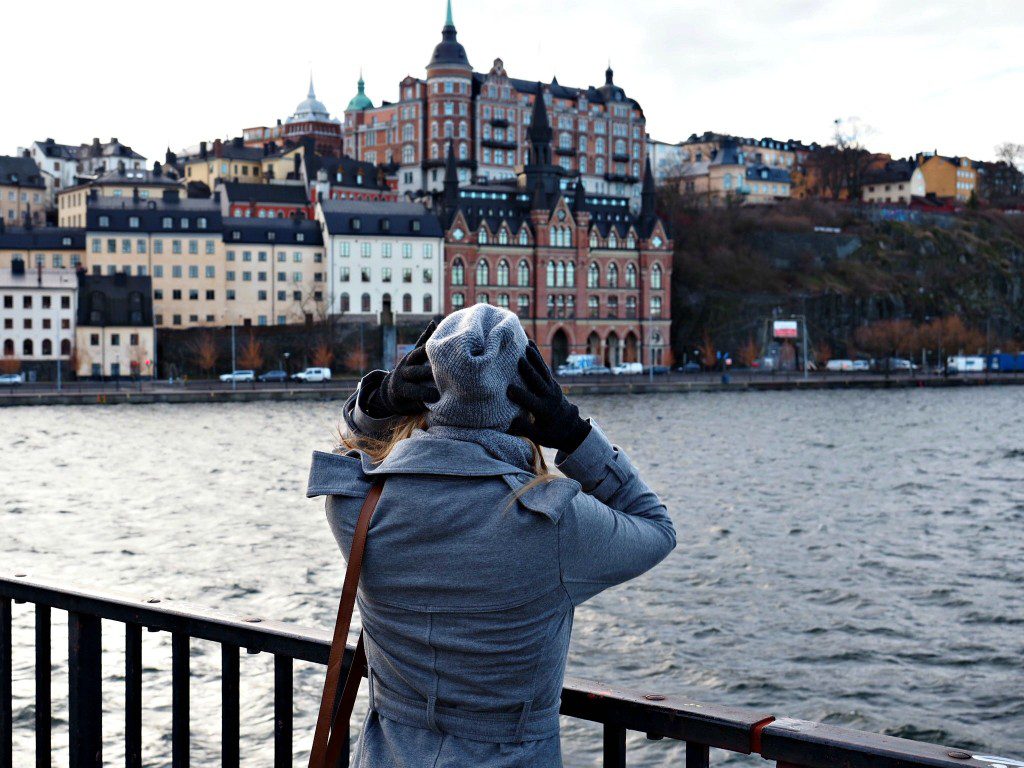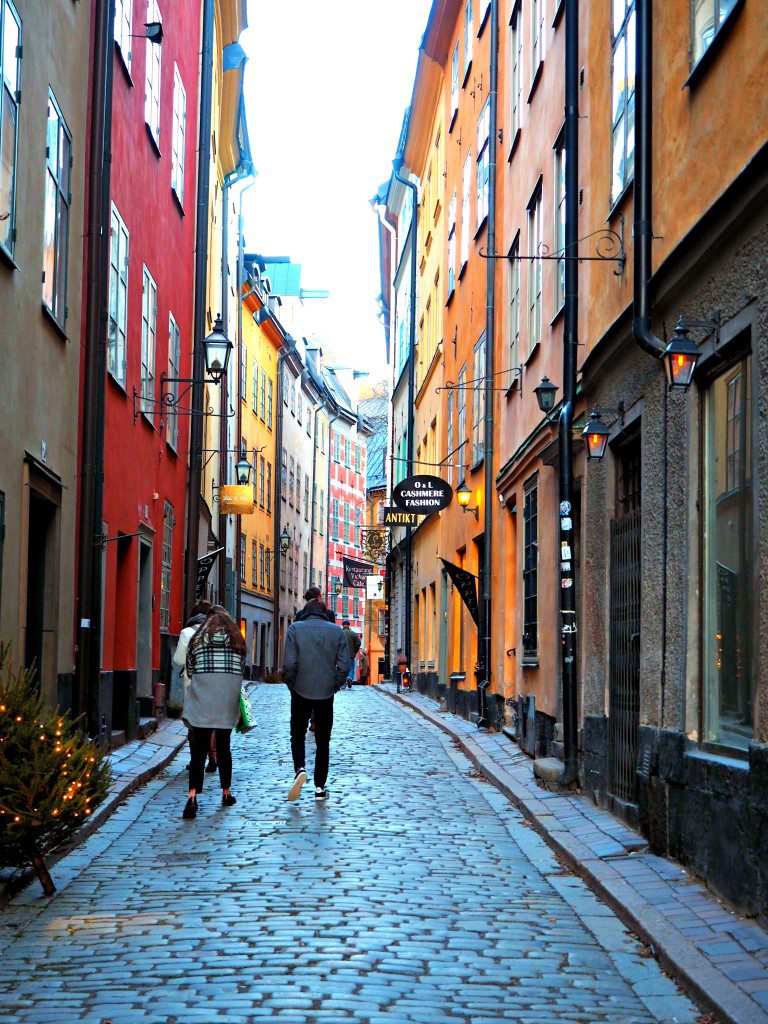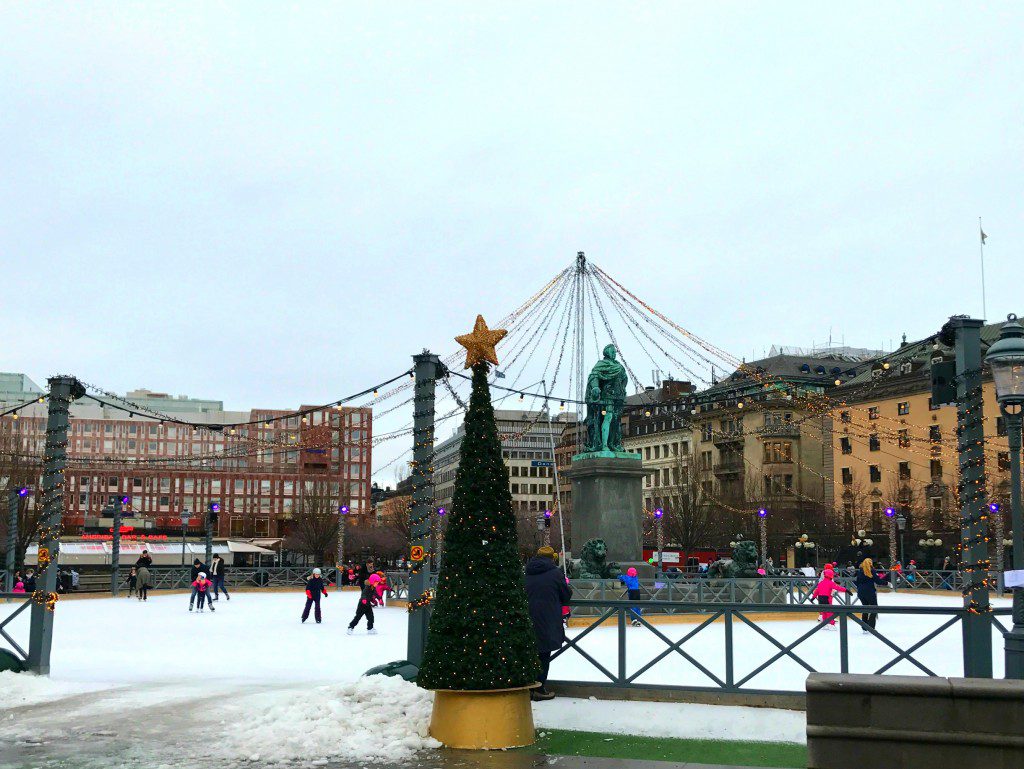 Things To Do:
♦ Fika- Sweden is the third most coffee consuming country in the world and for good reason… they know how to do it right. 'Fika' is a daily coffee and pastry break that the Swedish take very seriously. Sit back and relax on a cold day, enjoying a hot coffee and pastry in one of their many quaint coffee shops
♦ Visit the Fotografiska Museum- this contemporary photography museum was definitely my favorite and it also has an delicious cafe with amazing views
♦ Visit the ABBA Museum- You'll be the dancing queen the entire way through this colorfully constructed museum of the local superstars
♦ Have a cold drink at the ICEBAR- Yes, it might be touristy. Yes, it might be cold enough outside to create your own ice bar BUT it's so fun to visit and have a cocktail here. The second you step into the bar you step into a beautifully constructed Winter wonderland
♦ Stroll through Skasen- this outdoor museum is the perfect place to take a stroll and see how the Swedish people used to live. They also have wonderful Nordic animal exibits
♦ Take a canal tour- this is the best way to see the city as well as the outer islands not always easily accessible. You'll have great views and you'll learn a lot about the city
♦ Vasa Museum- this maritime museum is one of the biggest attractions in Stockholm. It displays the fully intact 17th century gunship that sank on its maiden voyage
♦ Eat & drink as much as possible- I literally couldn't get enough of the Swedish meatballs and other food. I didn't have a bad meal the entire time I was there. Also, craft cocktails are a huge thing right now and the Swedes know how to do it right
♦ Get lost in Gamla Stan- You can spend hours getting lost in the small, cobblestone alleyways of the old city. This small island has the best and oldest architecture of the whole city. I loved finding cute little antique shops to duck in to get out of the cold
♦ Stroll along the water by Strandvägen- this prestigious boulevard located in Östermalm has some of the most beautiful architecture to gawk at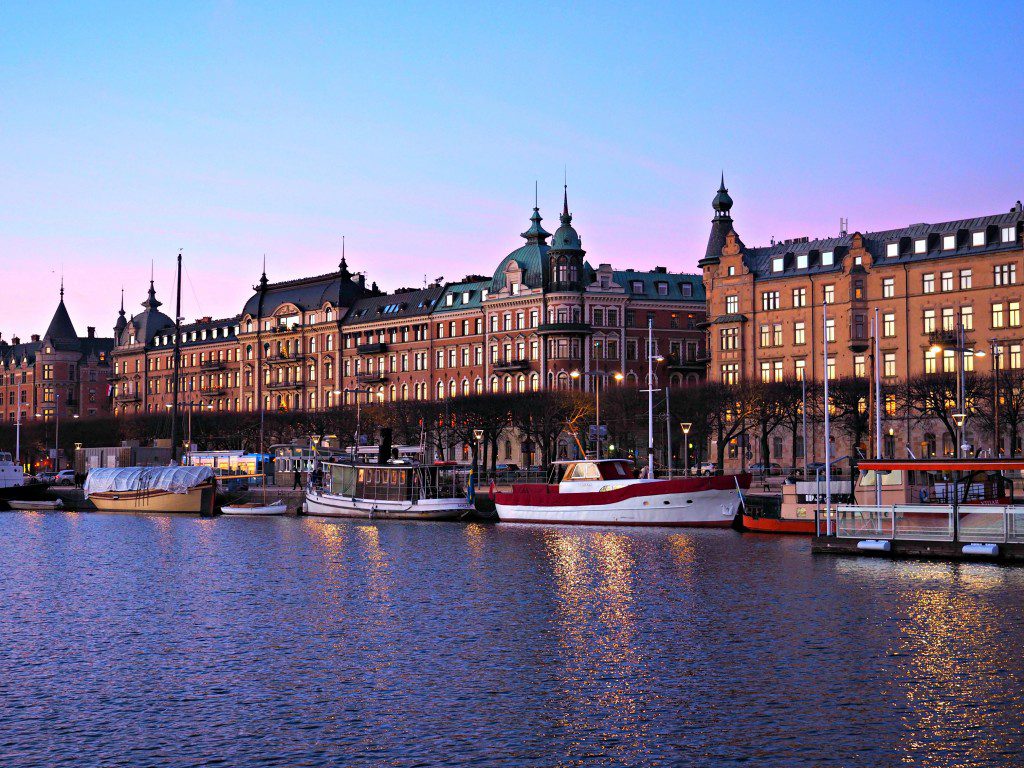 Where To Eat & Drink:
Breakfast
Cozy Cafe– this small cafe located in Gamla Stan is great for a quick bite
STHLM Brunch Club– delicious all day breakfast, brunch, or lunch
Greasy Spoon– try their eggs benedict!
Drop Coffee– probably the most popular coffee shop in Stockholm
Skåningen Kaffebar- cute coffee shop
A.B. Cafe- small little place with good pastries
Snickarbacken 7– try one of their smoothies or juices
Cafe Saturnus- amazing pastries
Pom & Flora- cute and delicious
Lunch
Urban Deli– great sandwiches on their homemade bread
Taverna Brillo– Italian brasserie in a Swedish form
Cafe @ Fotografiska Museum– stop in for a delicious sandwich after viewing the exhibitions
Berns Asian– upscale Pan-Asian in a lavish setting
The Hairy Pig Deli- small, intimate place in Gamla Stan
Gretas- recently renovated chic
Dinner
Fem Små Hus– 17th century cellar restaurant in Gamla Stan
Lilla Ego– rated one of the best restaurants in Stockholm. Swedish food
Tradition– Swedish cuisine in a casual eatery
Vina– small, living room like feel serving international and Swedish food
Woodstockolm– community style tables and bar with locally sourced food
Farang- Southeast Asian style food at it's finest
The Flying Elk- upscale gastropub
Oaxen Krog & Slip- Nordic bistro
Österlånggatan 17– intimate restaurant with delicious cocktails
Cocktails
Pharmarium– by far my favorite bar. They're located where the first ever pharmacy was in Gamla Stan. Try the Night Howler!
Erlands Bar– small bar with great cocktaisl
ICEBAR– sip a cocktail in a glass made of ice on your ice chair!
Ling Long– asian inspired cocktails. Also, try them out for dinner
Tjoget- fun bar with cool cocktails
Tweed- small, cozy bar in Gamla Stan
Bar Hommage– one of the best bars in Stockholm
Cultur Bar– trendy bar with good wine selection