The picturesque area of Sonoma is only 45 minutes away from San Francisco, but feels words apart from its bustling and chilly neighbor. Unfortunately, Sonoma is often overlooked as Napa Valley is more popular and I just have to say- I'm not ok with that! Sonoma is everything you could ever dream of- beautifully manicured gardens, vineyard lined roads, amazing wineries galore, and the cutest square you've ever seen. When planning a trip to wine country, obviously either choice of Sonoma or Napa will be amazing- but I'd choose Sonoma! It's quaint, beautiful, and heaven on earth. If you are lucky enough to go- here's my 3 day itinerary!
Day 1:
Arrive into dreamy Sonoma. Depending on where you're coming from (I'm coming from Florida) you're most likely to arrive mid-day. Check into the incredible MacArthur Place and be prepared to have an overwhelming calming sensation fall upon you. From the moment you enter this boutique hotel you've fallen in love. The natural luxury of the property with it's gardens, attention to every detail (even down to the best soap I've ever smelled), and exquisite furnishings will sweep you off your feet. You know you're in for a good stay as soon as you walk in.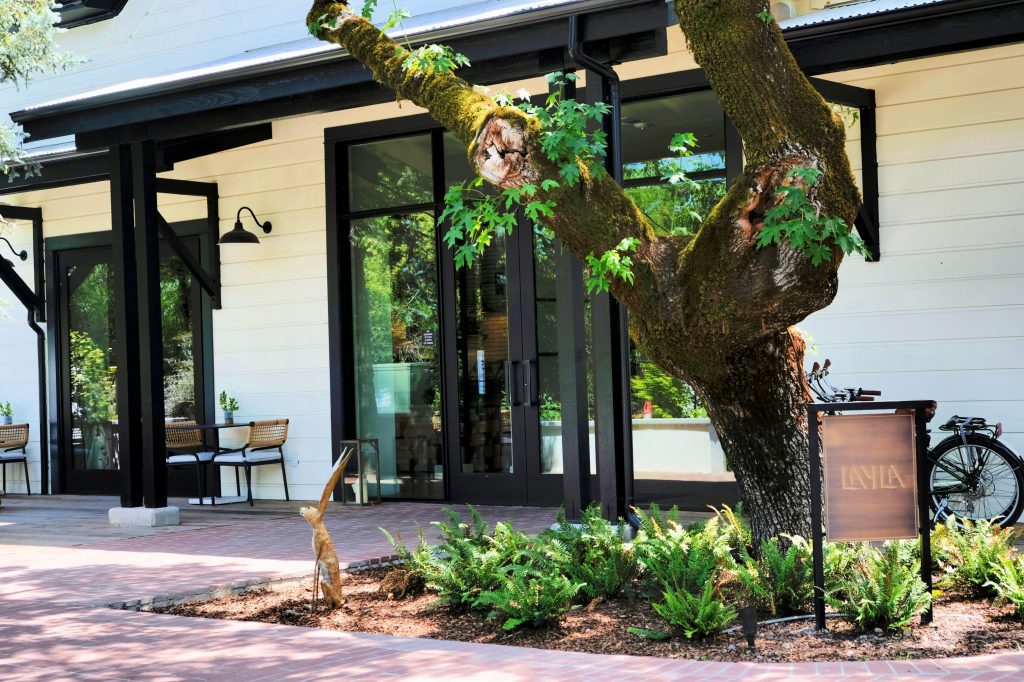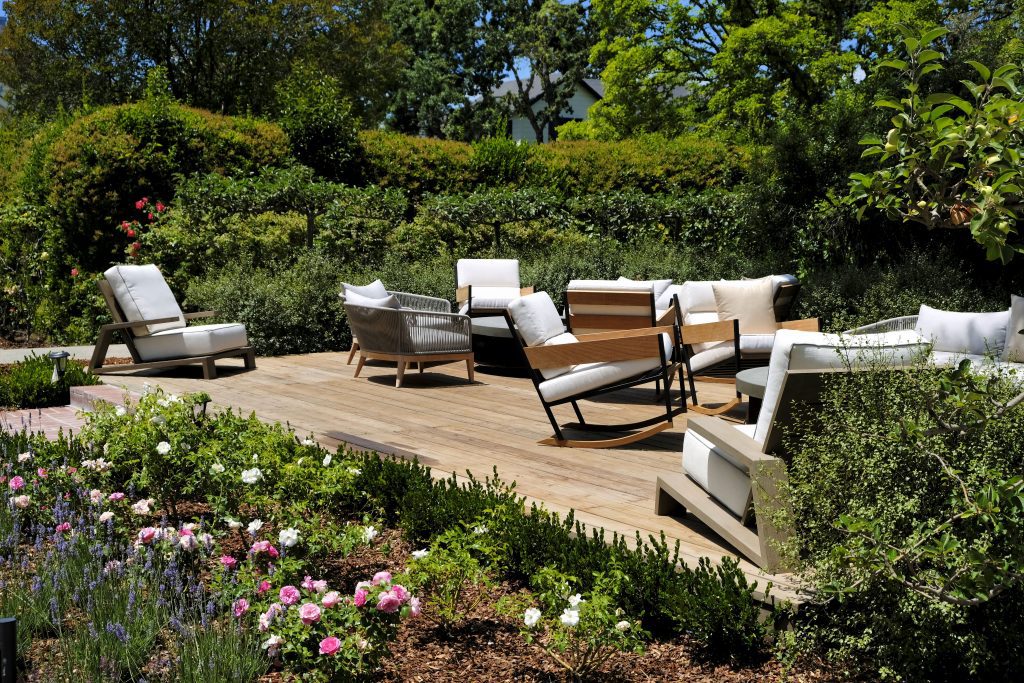 After check in- there's no time to waste! At MacArthur Place they offer complimentary electric Blix bicycles to cruise around Sonoma square which is only 4 blocks away. They're so much fun to ride around on! Ride around the picturesque and historic square, park the bikes, and walk around.
I highly recommend stopping into Pangloss Cellars for a wine and charcuterie board to start your Sonoma trip off right. You won't be disappointed in the food, wine, or design of this tasting room. After, walk around the square and duck into the cute little alleyways (like Vine Alley) where you will find many different tasting rooms to pop into as you please. I recommend to split tastings with someone. That way you can try more without getting too wild-unless that's what you're wanting. No judgement here.
After walking around for a while and traveling most of the morning you're probably a little tired- I know I was! Head back to the hotel to take a nice outdoor shower and relax for a little. After resting up head to the bar at MacArthur Place for some insanely delicious cocktails and little bites! Trust me- the bar is a must.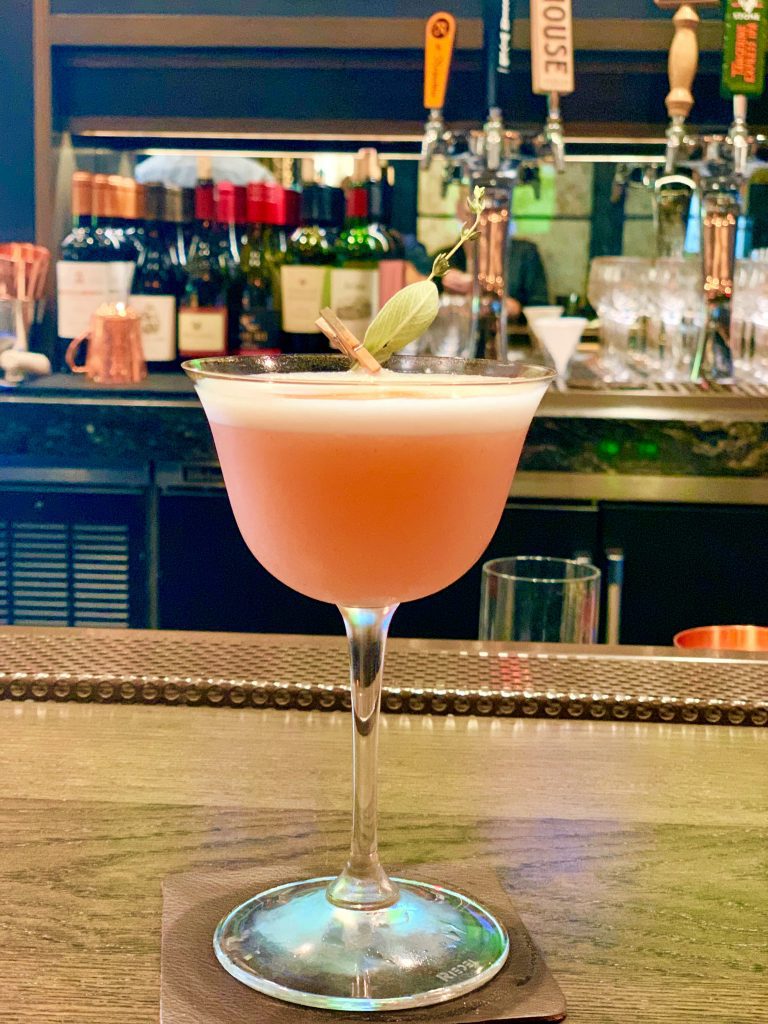 If you're up to it and don't fill up on too many delicious little bites at the bar- The Girl & The Fig is a must. I had the best duck confit of my life- and I'm quite the connoisseur of duck confit. Also try one of their famous cheeseboards and steak tartare. OH, and milk and cookies. You're welcome.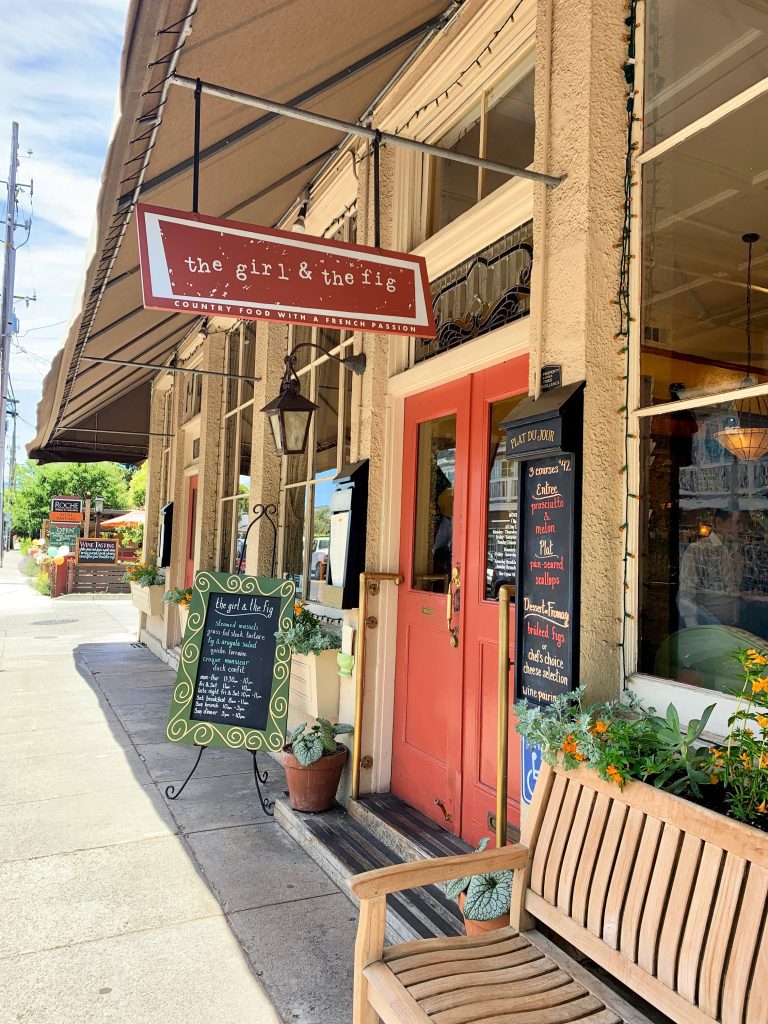 After stuffing yourself at dinner light a fire in your fireplace by your bed and rest up, tomorrows a big day.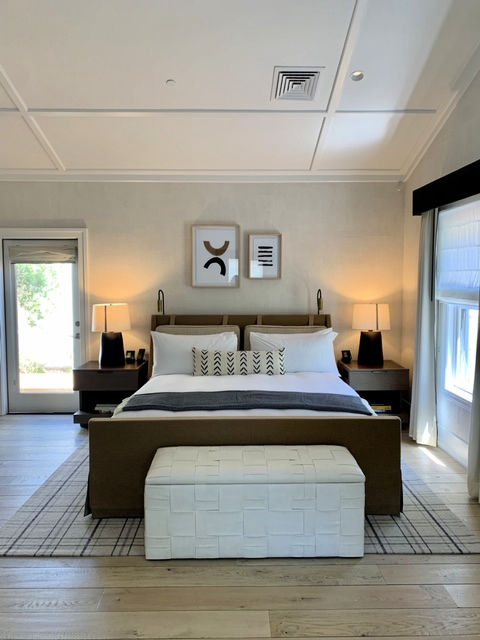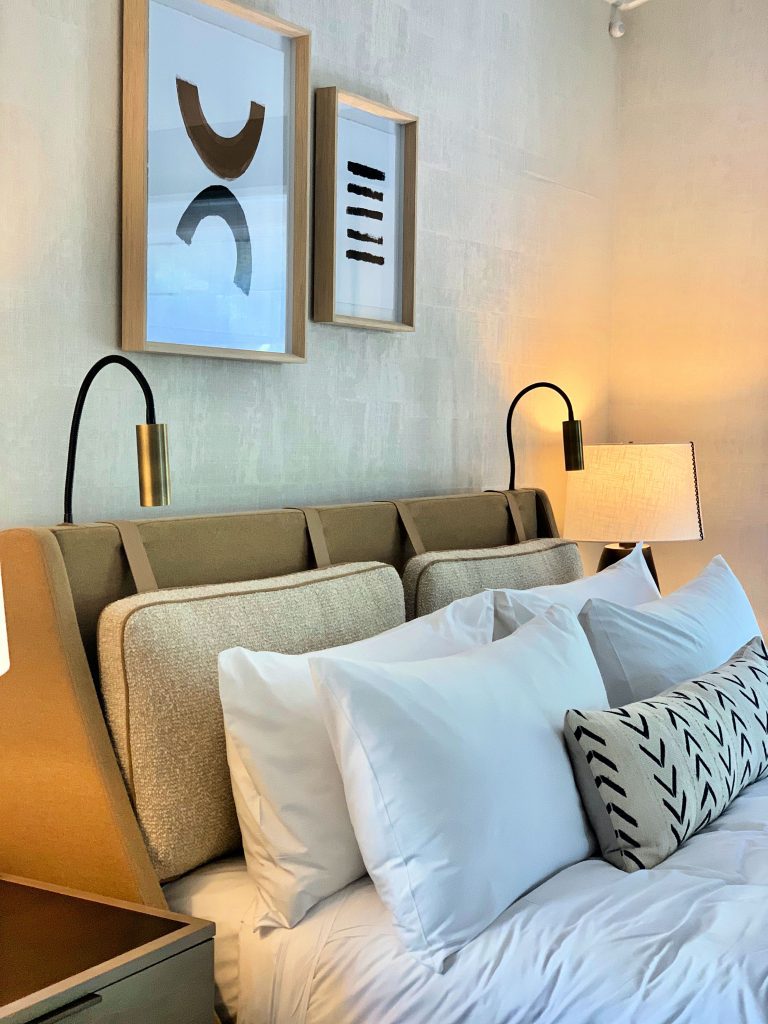 Day 2:
Rise and shine! Start your morning off with the shakshuka, dutch baby, AND the best breakfast potatoes of your entire life at Laya in the hotel- trust me. Incredible.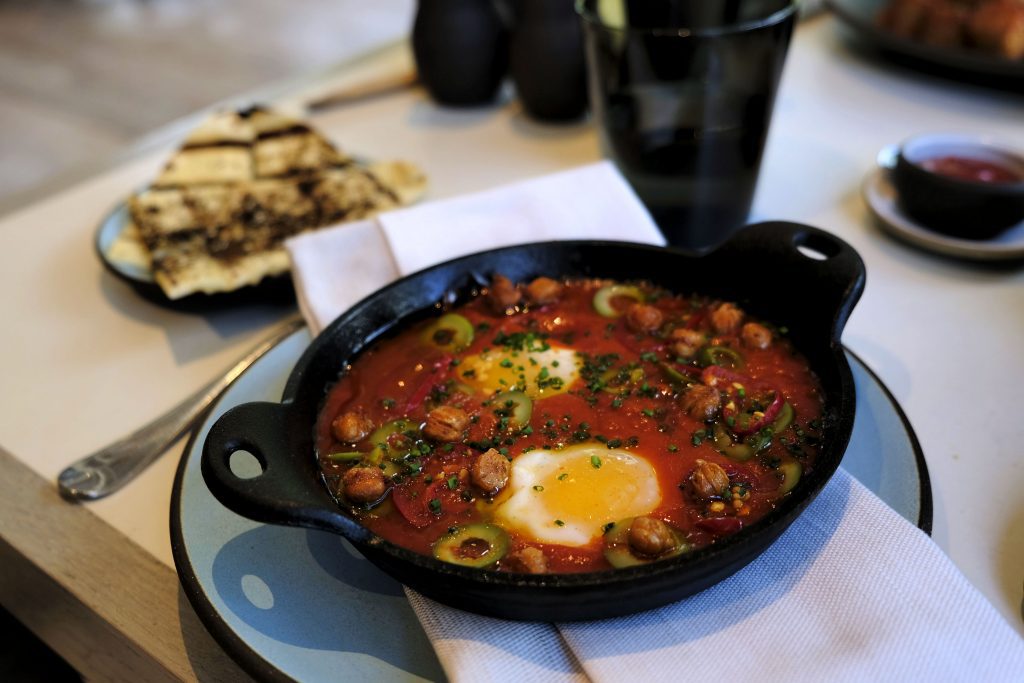 After breakfast get picked up in your own Land Rover Defender by the incredible Bohemian Highway. Make sure to book ahead with this awesome company because spending a day with them is a must!
From there- head to Scribe Winery (make reservations before) for the most picturesque way to start off your day. The beautiful hacienda does a light lunch pairing that will blow your mind that comes from their perfectly tended gardens. Its a stunner place with incredible wines and a must visit.
Next off is to Beltane Ranch! Heads up- you can pretty much only visit there if you're with Bohemian Highway or staying at their adorable house (which I want to do one day!). This gorgeous family run farm and winery is the perfect spot for a delicious lunch (cooked by the mom!) under a large oak tree overlooking everything. If you get lucky you might see a baby fox like we did! It's a magical place to visit.
After a late lunch ( and way too much wine ) head back to MacArthur Place to regroup. Drink a tea poolside, maybe visit the spa, or explore more of the town square! Dinner that night should deffffffinitely be at Layla. This sophisticated Mediterranean fare is everything you could ever dream of. Rich flavors from locally sourced products, stunning presentation, and so much more. Opt for the 'Yellowtail Crudo' and 'Octopus' to start, then the 'Chicken Agrodolce' or 'Cacio e Pepe'. My mouth is watering just thinking about it.
Day 3:
Good morning! How are you feeling after all that wine yesterday? Yea, me too. Grab a delicious coffee at The Porch in MacArthur Place and hop back in your car with Bohemian Highway. Stop at Sonoma's Best for some 'Eggers' on the go on your way to your first winery of the day- Hamel Family Wines. This spectacular organic and biodynamic winery is just the hair of the dog you need. From the moment you walk in you're greeted with a glass of Rosé (thank God) and uninterrupted views. Touring the property is also a spectacular experience with a storage area for the wines to age located in a cave built into the mountains and a modern tasting room that will give any architect goosebumps. Enjoy some fresh made ricotta and crackers while sipping on some incredible wines.
After, head to Three Sticks winery where you can enjoy touring their historic Adobe built in 1842. The Pinot Noir is out of control good (oops bought a case) as well as pretty much all of their wines. That I can remember… 
After a magical few days, it is unfortunately time to head home or hopefully to your next amazing destination!  Check out of MacArthur Place, cry a little, maybe grab lunch at Sunflower Caffe, and off you reluctantly go. I don't know know about you, but I will be back one day, hopefully soon.