I'll be honest with you before I visited this amazing city I had never heard of it. After visiting, I can truly say that Doha Qatar is one of the coolest cities I've had the pleasure of visiting. The impressive skyline lights up at night and draws you in like a moth to a flame. Although this is a large city it's not overwhelming as I find most large cities can be. Doha's buildings are newly constructed and beautifully designed. Every skyscraper looks like a work of art and with the recent boom of tourism, more buildings are being constructed. I recently read that Doha has been dubbed the upcoming 'Dubai' with the boom of tourism and construction. Sure, Doha has every ounce of glitz and glamour that Dubai or other opulent Middle Eastern cities does but I found it has something that the other cities didn't- a preserved and celebrated culture. If you're ever able to visit this city, I highly recommend it, and when you do go here's what I recommend!

What to see:
♦ West Bay- The beautiful downtown skyline by the bay
♦ Arabian Sea- This beautiful city is surrounded by the beautiful waters of the Arabian Sea
♦ Souq Waqif- This ancient labyrinth market is filled with amazing little handmade crafts, souvenirs, spices, restaurants, and coffee shops. It's clean, safe, and beautiful
♦ Pearl Island- To witness to ultimate glitz and glamour of Doha, head to the Pearl
♦ Desert- Qatar is basically one big desert, with Doha being the oasis. Head out to the desert for the day or night for some fun
♦ Katara Cultural Center- One of my favorite parts of Doha was it's preserved culture that they are very proud of. Head to the waterside and open air Katara Cultural Center to explore
♦ Inland Sea- Deep in the desert and only accessible through the desert lies the hauntingly beautiful inland sea
♦ Luxury Hotels- This city is home to amazing and must see hotel properties
♦ Qatari Animals- Falcons are a distinct part of Qatari culture. Every man owns one and they're cared for like they are their children. Arabian horses with their high arch tail are majestic and beautiful. Camels are also an important part of Qatari culture and are found in many parts of the city

What to do:
♦ Take a ride on a Dhow (boat) around the the West Bay area to soak in the skyline
♦ Get lost in the Museum of Islamic Art for a few hours
♦ Attend one of the many festivals such as the pearl, food, film, etc
♦ Attend a Sunday brunch at one of the hotels. Doha might be the only other place on earth where people take brunch as seriously (if not more) as Americans. My favorite- at the St. Regis
♦ Head out to the desert for some Extreme Dune Bashing
♦ Rent a captain for the day to go deep sea fishing
♦ Get lost in the Souq Waqif buying all kinds of goodies
♦ Take a sunset walk on Corniche
♦ Be extra fancy with coffee or dinner on the helipad at the 55th floor of the Shangri-La Hotel (only in Doha right?)
♦ Head over to the Equestrian Club for a (free!) horse race to see the beautiful Arabian horses
♦ Attend one of the many soccer games – especially in 2022 at the World Cup!
♦ Get pampered with a massage at one of the many amazing hotel spas. My favorite was at the Four Seasons
♦ Get major yacht envy by walking around the marina at the Pearl

Where to stay:
♦ St. Regis– This beautiful and tranquil luxury property is waterfront with incredible amenities and one of the largest pools
♦ W Doha– This trendy downtown hotel is a great place to see and be seen
♦ Shangri-La– Amazing downtown hotel with great restaurants and a helipad you can dine on!
♦ Four Seasons– This beautiful property is located right on the beach. It is very family friendly, has an incredible spa, and amazing restaurants
♦ Regency Sealine Camp– Want to glamp in the desert by the water, secluded from everything? This is the perfect place to do it!
Where to eat:
Brunch
♦ Vine– This beautiful restaurant is located in the St. Regis and has a beautiful outdoor terrace that overlooks the water
♦ Evergreen Organics– This incredible Vegan cafe was one of my favorites. Try one of their delicious smoothies!
♦ Market by Jean-Georges- Great brunch at the W Doha hotel
♦ Shakespeare and Co– Cute breakfast spot located in the Pearl
♦ Eggspectation– Breakfast spot with the emphasis on eggs (Duh)
Lunch
♦ Cafe #999– Located behind the Fire Station museum and has a great lunch menu. It's also one of the few places where you can eat camel- if you want
♦ L'Wzaar– Amazing seafood market that cooks up locally caught AMAZING seafood. Try the kingfish with Indian spices ahhhh-mazing
♦ Evergreen Organics- As mentioned in the breakfast category, this vegan place is one of my favorites. I loved the Beetroot Ravioli
♦ Elements– Delicious buffet style restaurant in the Four Seasons with every cuisine imaginable
♦ The Atelier Art Cafe– Great Marina front cafe with great coffee, sandwiches, and salads
Dinner
Al Enna- Traditional Qatari fare located in the Souq Waqif. Try their Mashoon Robyan!
Fuego– Incredible Argentinian steakhouse located in the Shangri-La hotel
Sukar Pasha-Upscale Ottoman style cuisine
Spice Market– Southeast Asian cuisine in the W Doha
Ard Caan– Palestinian cuisine in the Katara Village
Santorini– Delicious Greek food in Shangri-La hotel
Al Mourjan– Upscale Lebanese cuisine
Hakkasan– Popular upscale Chinese restaurant in the St Regis
Nobu– Trendy sushi restaurant at the Four Seasons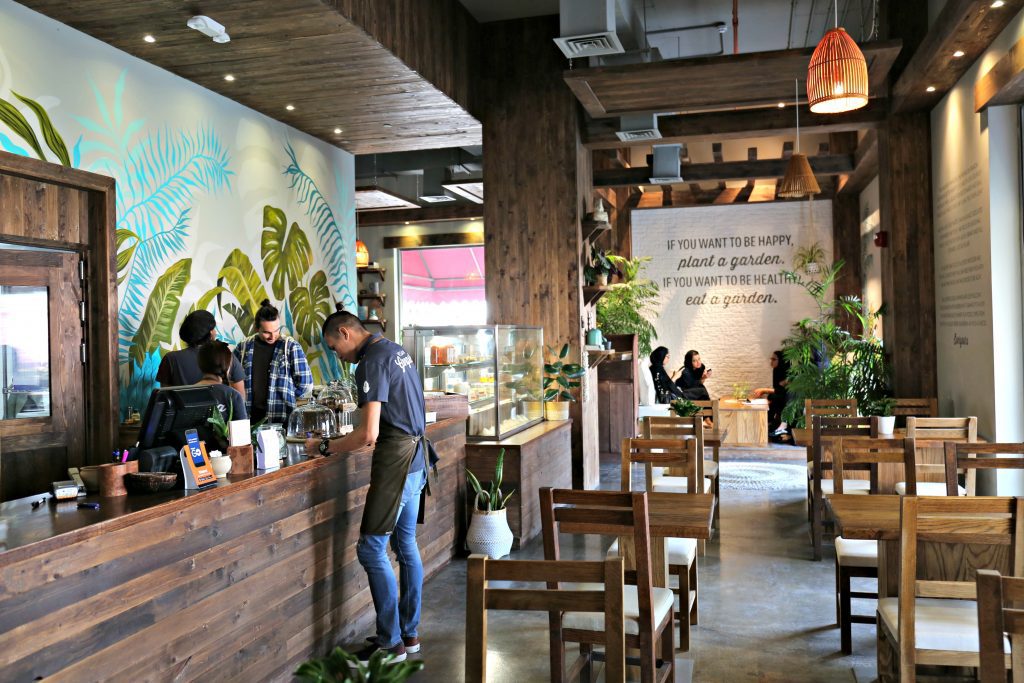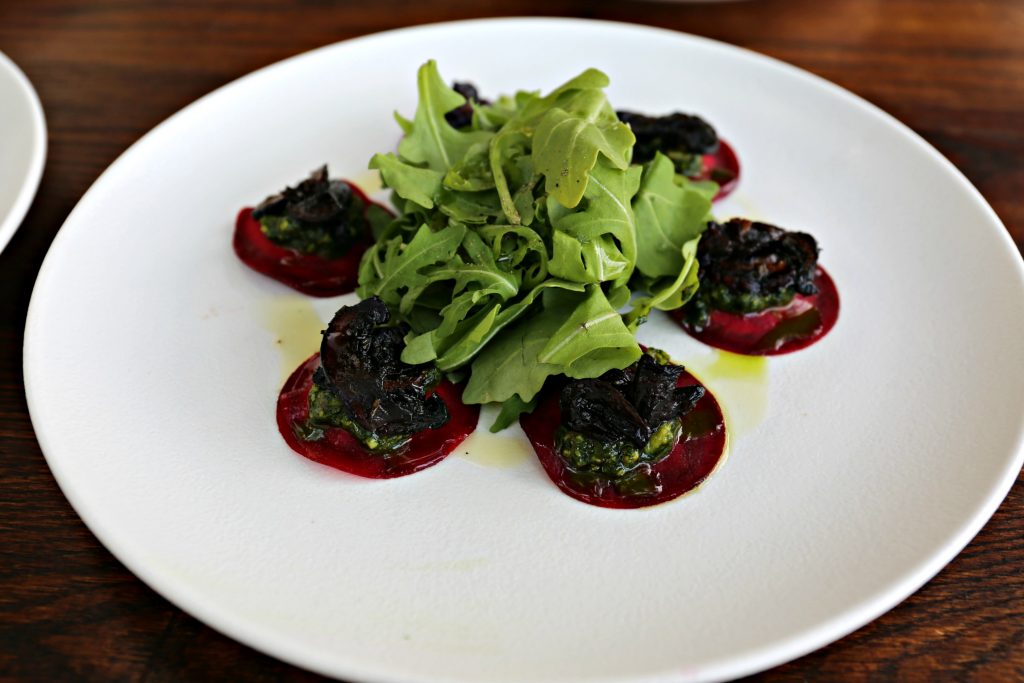 Where to Drink:
♦ Qatar is a technically 'dry' country. However, if you go to any hotel or restaurant in a hotel alcohol is permitted. So if you're looking for some fun- head to the nearest lobby bar! My favorite was at the Shangri-La hotel!