Located high up in the Cloud Forest of Costa Rica lies an amazing hotel named Hotel Belmar. When searching for a good girls weekend getaway I stumbled upon this gem and instantly booked it and I couldn't have been happier about it! So, let me tell you about this amazing hotel!
_______________________________________________________________________________________________________________
First off, it's gorgeous. You wake up feeling like you're in a treehouse surrounded by the beautiful Costa Rican Cloud Forest. The second you arrive and are greeted by the very friendly staff you're instantly relaxed 
They have an AMAZING hot tub that you could soak in for hours. Which we did, every night, after a long day of hiking and zip lining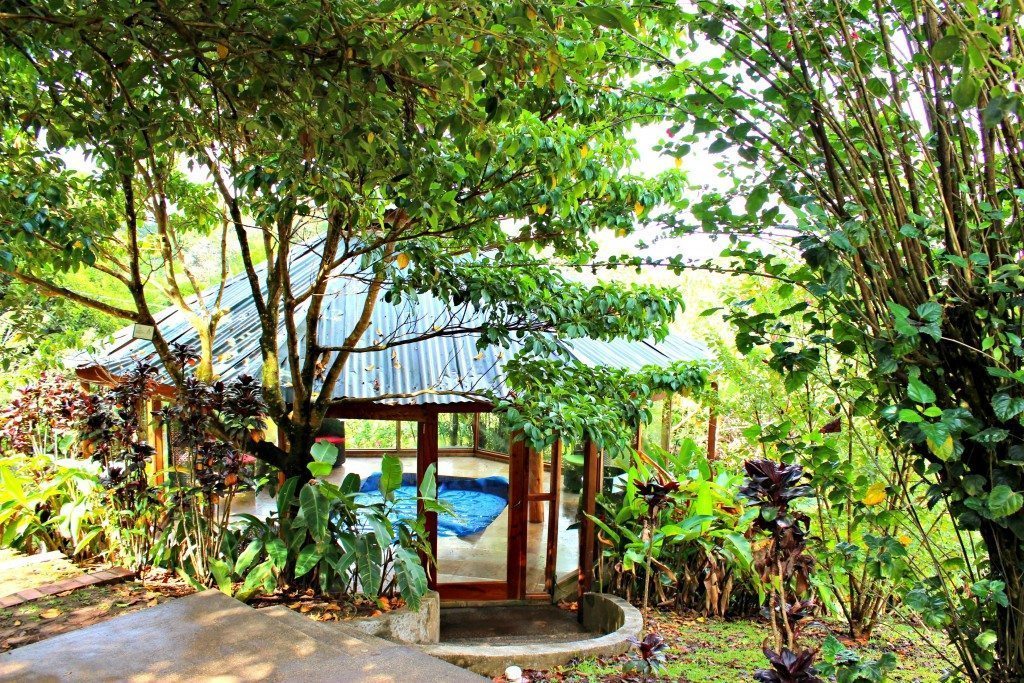 They have their own organic garden where they grow ALL of their own food… and coffee!!!
Speaking of their food… oh my goodness it was SO good. I mean, amazing. We had no desire to try anywhere else because it was so delicious. AND their cocktails are some of the best I've ever had in my life.
When checking in, they made the mistake of telling us they will deliver us their own organically grown coffee to our rooms
for free

at anytime… which we took FULL advantage of… multiple times a day.
Also a must a trying one of their free yoga classes! Now, I'm not usually a 'work out on vacation' kind of girl, but we took a class and I'm so glad we did. After, we hit up their juice bar for amazing mango and passion fruit smoothies. They were delicious!
So, if you're looking for a beautiful and relaxing hotel for your Costa Rican stay, I highly recommend Hotel Belmar! This upscale hotel will not disappoint you! http://www.hotelbelmar.net/