Bhutan was a country of my wildest dreams. It's a kingdom filled with untouched beauty, picturesque monasteries atop snow capped mountains, rich traditions, and kind people. This country hasn't been open to tourists for very long, keeping it from being degraded from tourism over the years and preserving their vibrant traditions. While visiting this tiny country I couldn't believe all of the random facts I learned that truly make this destination so unique! Here are just a few of my favorites.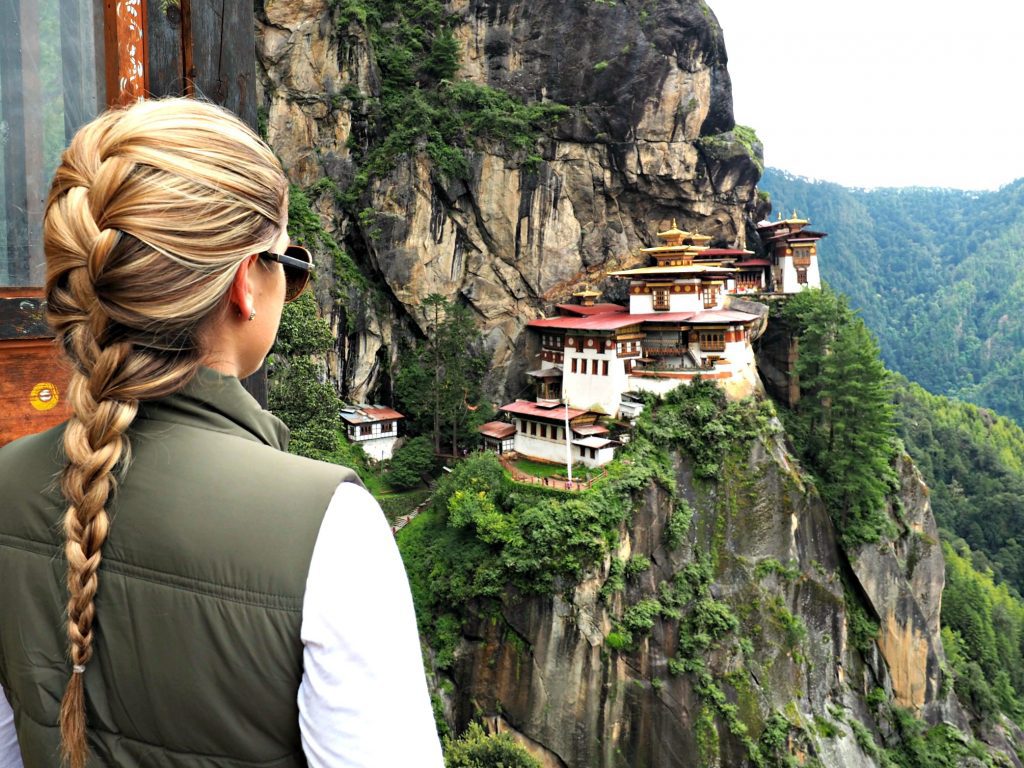 Only 8 pilots in the world are qualified to land in Bhutan. I found out this little gem of information as I was on the airplane descending into the Paro airport by a lady sitting next to me. Because Paro is completely surrounded by mountains that means the pilots have to fly without any help from autopilot and are on their own, making it one of the most dangerous airports to land in the world. That also means there are no night flight since the pilots have to be able to see all of their surroundings at all times.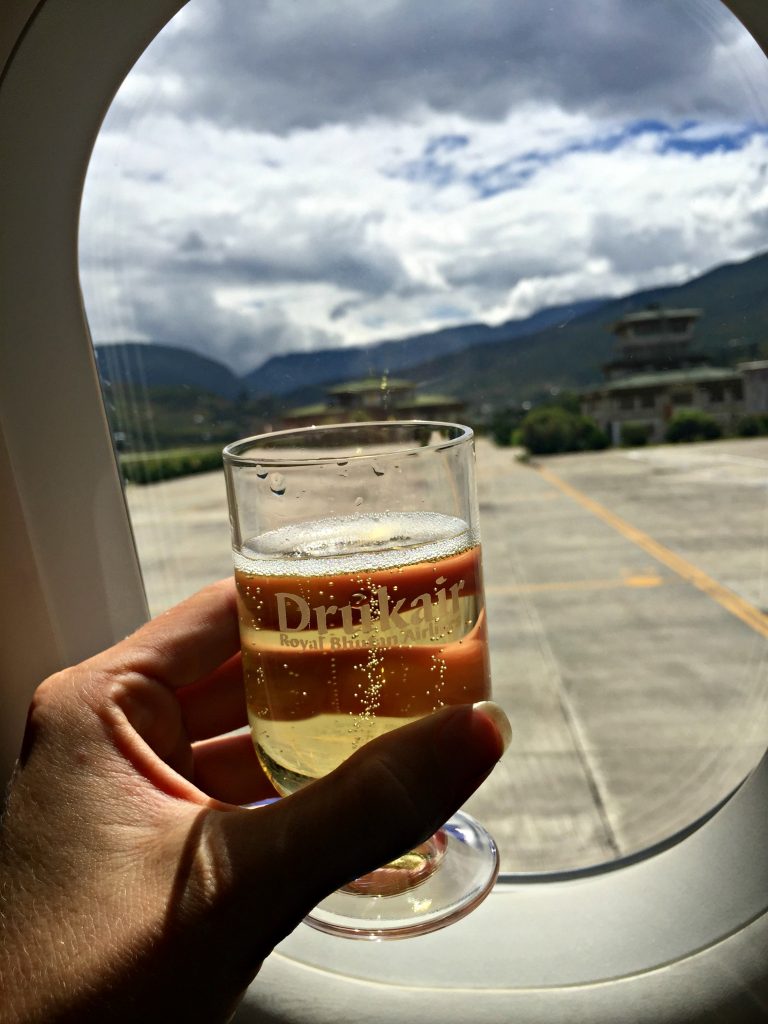 You can only enter Bhutan if you have a visa, and that visa is $250 per day. Yes, $250 a day for the visa to be able to enter this magical kingdom- but before you get your panties is a wad over the cost there are a few things you should know. That visa fee takes care of your accommodations (usually 4 star or more if you upgrade for a fee), a guide, a driver, and most of your meals. Also, $65 a day of that goes towards their education and healthcare for all of their citizens. Now, $250 a day doesn't sound so bad does it?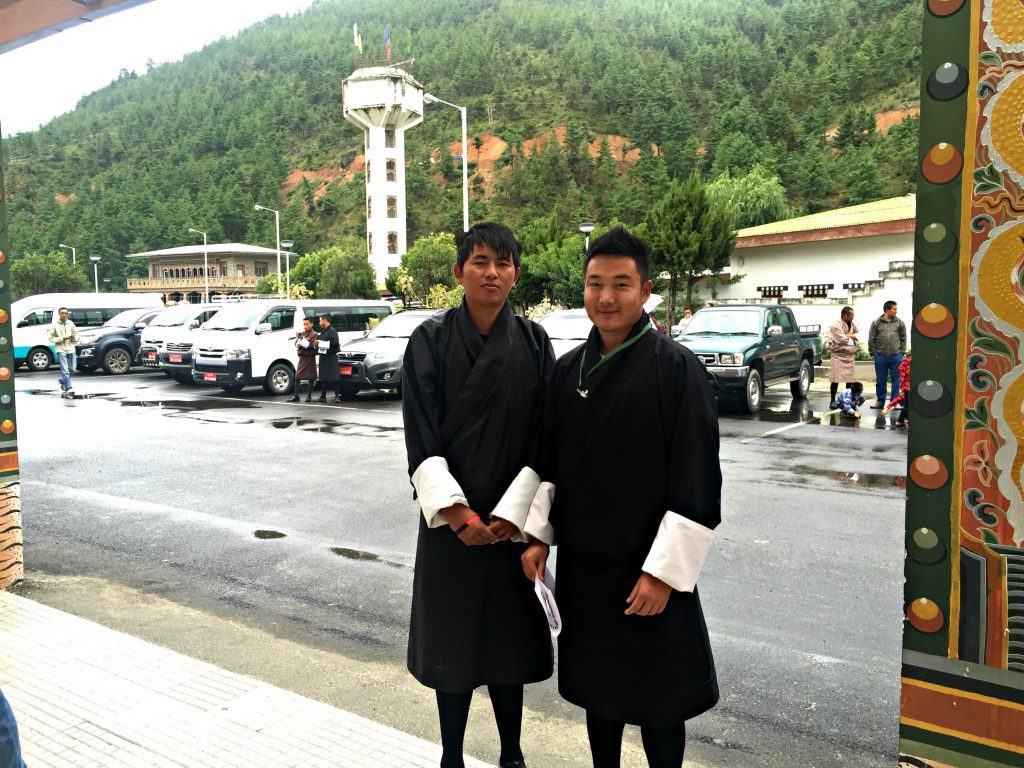 They are the happiest country in the world. They take the happiness of their people very seriously. So seriously that they even actually measure their happiness and well-being of population by GNH (Gross National Happiness). Meeting the extremely caring and happy locals you instantly feel it and it adds such a special element to your trip.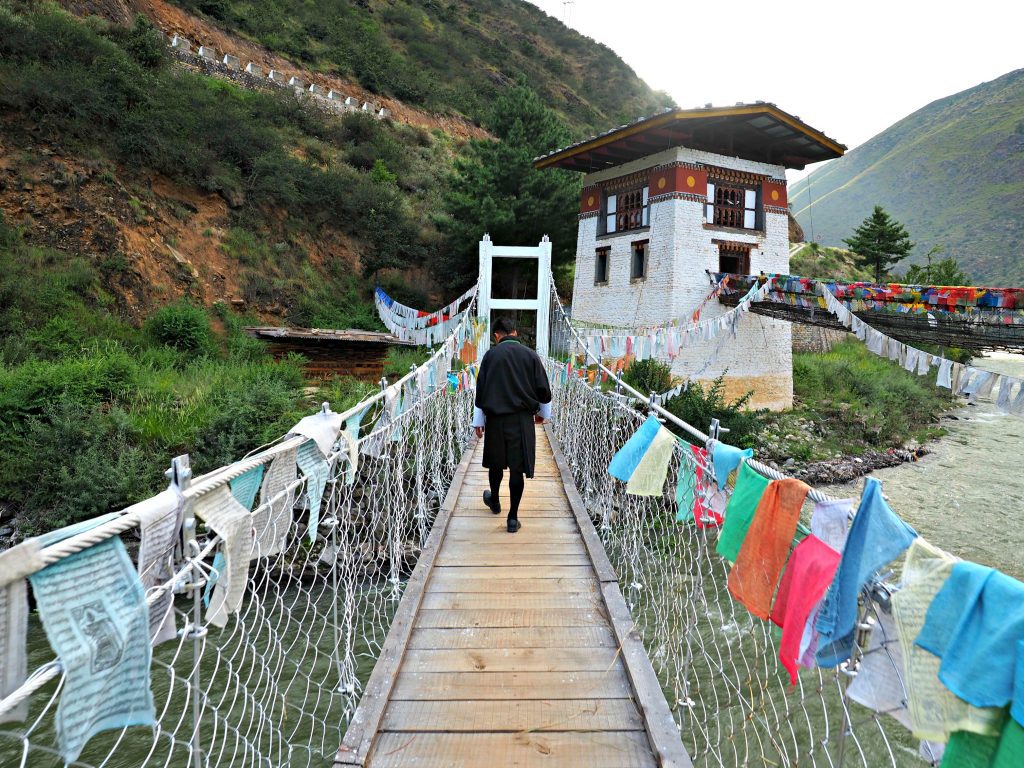 They still wear traditional clothing. I loved seeing all of the traditional brightly colored garments that they all wear. My sweet guide Dorji explained to me the meaning behind the colors. The colors and patters signify social class, status, job, or schooling. Men's garments are knee length while the women wear skirts to their ankles.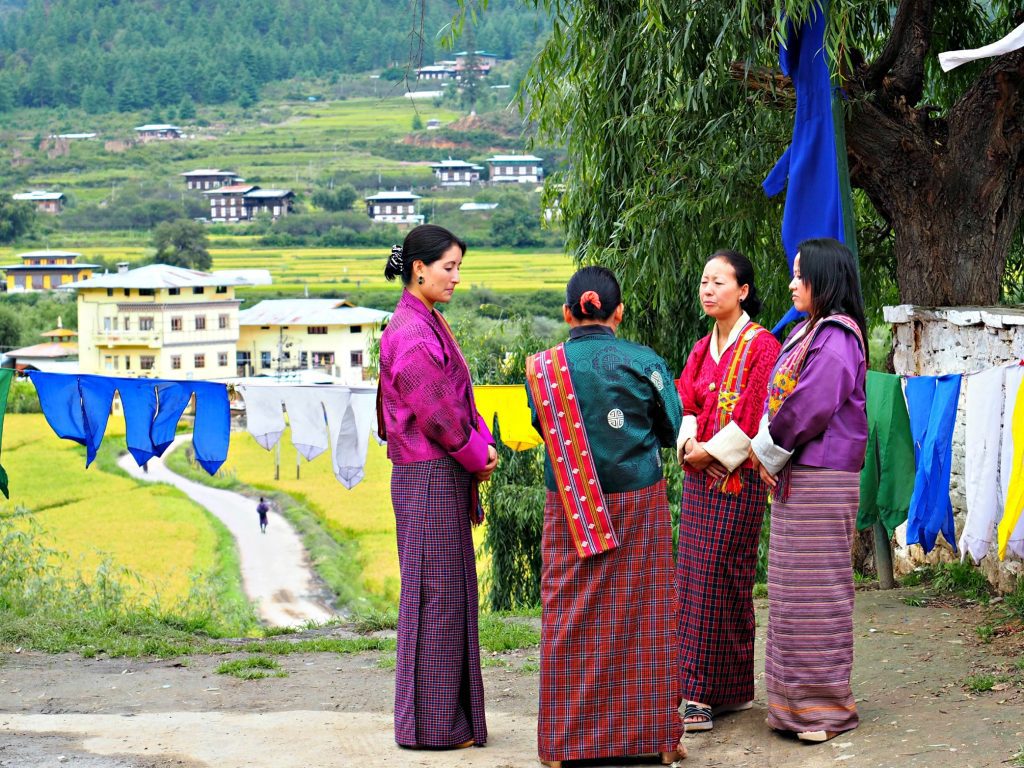 Parents don't name their babies. I thought that this was so interesting. A few days after the birth the parents take their newborn to their temple for the head lama to name them. The lama also tells the parents of their child's fortune for life. Another fun fact: they don't have family names. It's just two names. So, baby name books in Bhutan are nonexistent!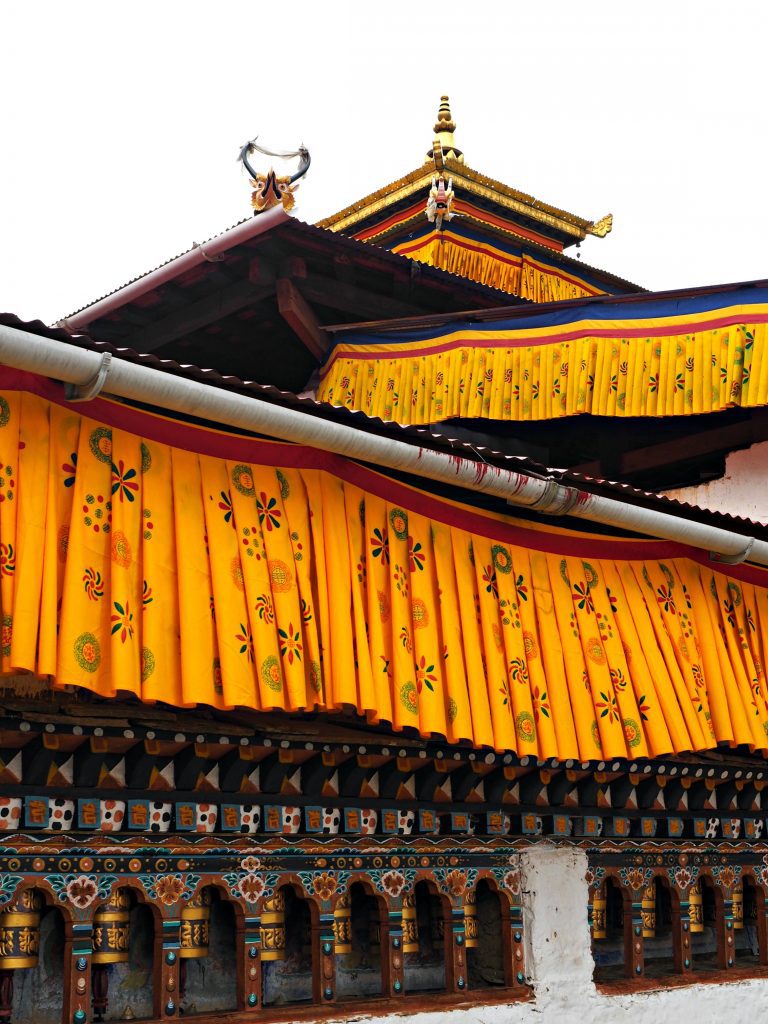 They love drawing penises on everything. Walking around Paro or Thimpu you'll notice there a bit of a phallic graffiti obsession- kind of like a 12 year old boys school notebook. However, they're not doing it to be silly, they look at the penis as a sign of fertility and good luck!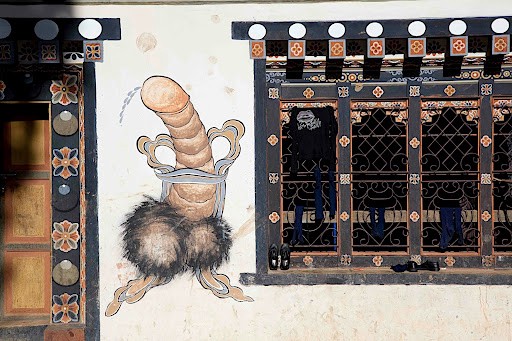 Bhutan is the only country in the world without a single stoplight. Seriously, not a single stoplight to be found. Despite the lack of lights they are safe drivers. If there is a "major intersection" they have police hand signal the cars through.
Bhutan was the last country to introduce TV and internet. TV was not introduced into Bhutan into 1991 which in turn has greatly preserved their beautiful, rich traditions over time.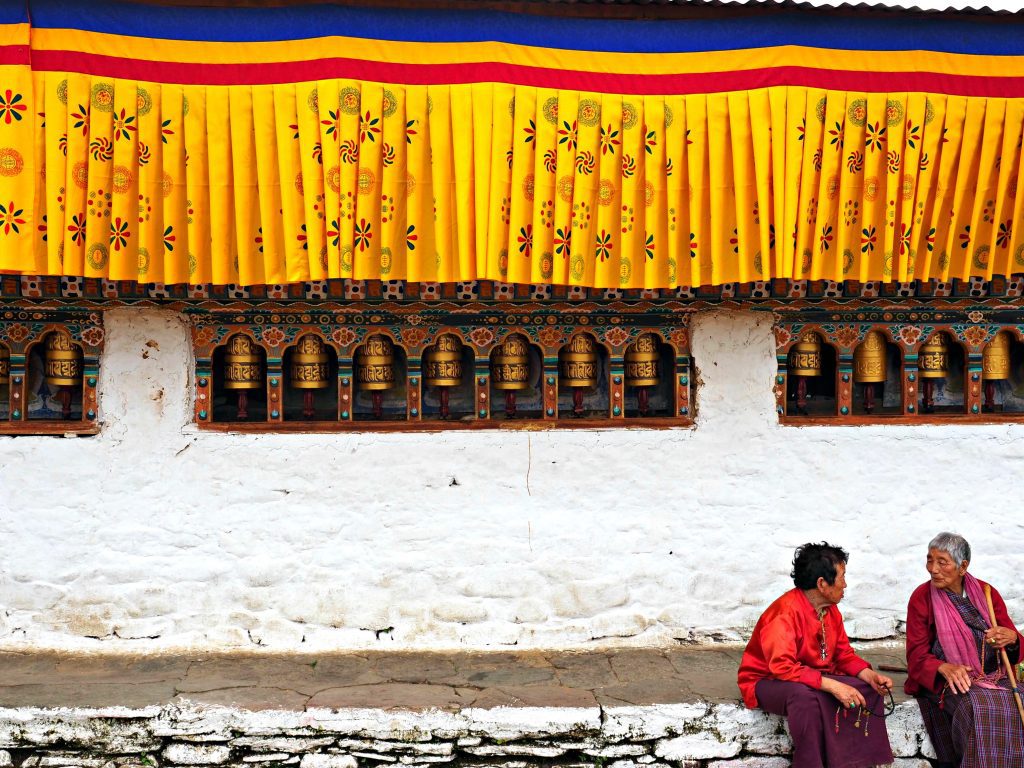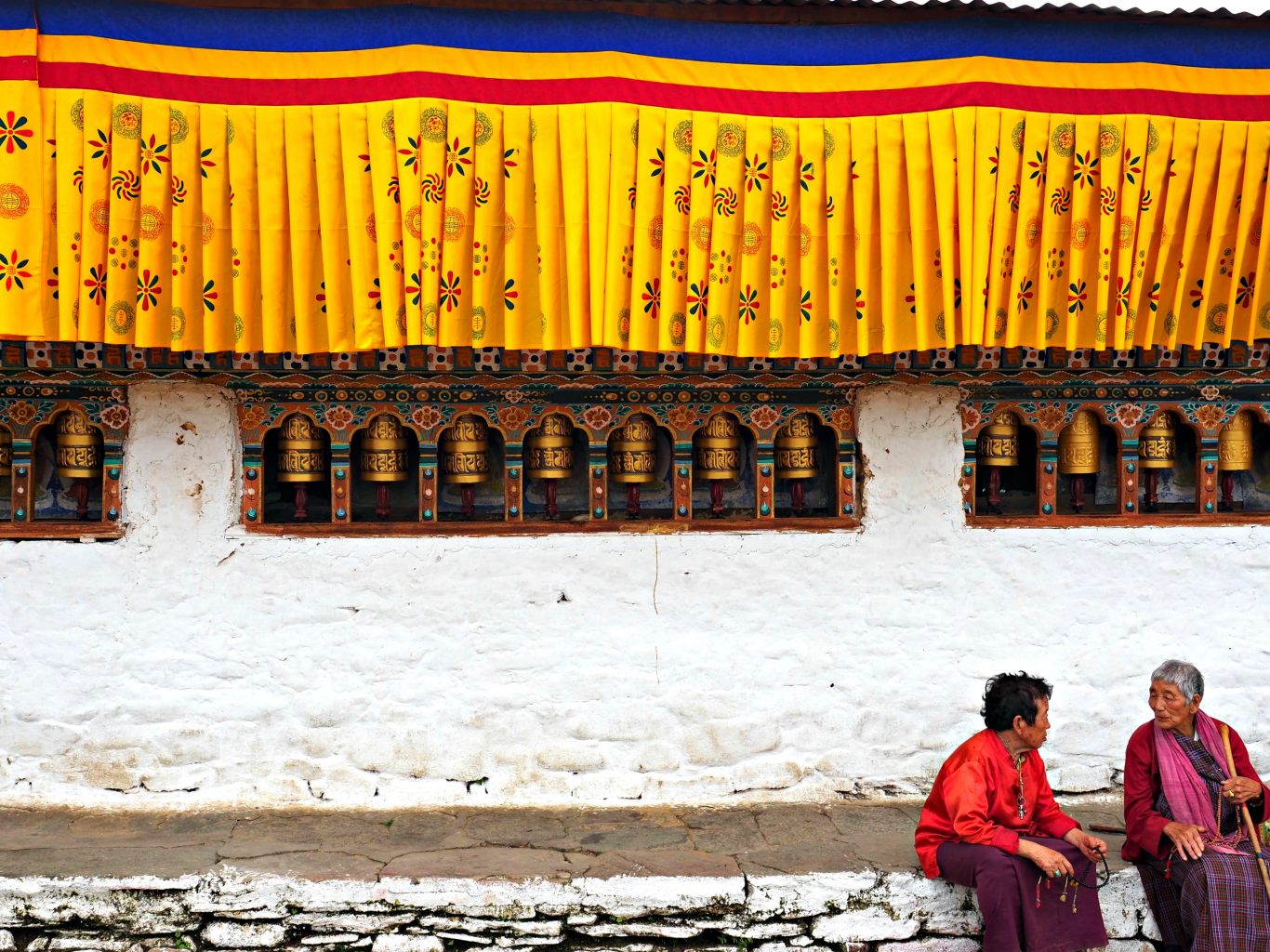 Bhutan is freaking SMALL. Like, really small. It's approximately half the size of Indiana.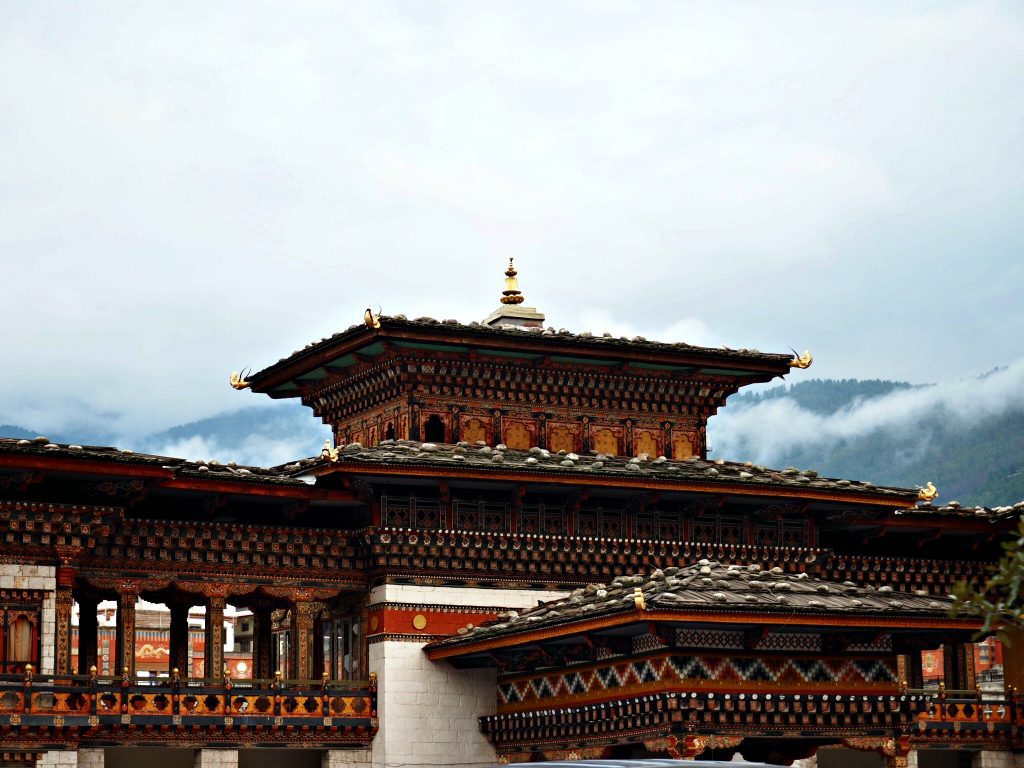 You'll find 'Cum Bars' everywhere. Sorry nymphomaniacs, this doesn't mean what is sounds likes. It translates to 'with bar' and many times you'll see signs for restaurants or shops with bars. It is really fun to take pictures of though, not going to lie.
60% of Bhutan is forest. Under Bhutanese law 60% of the country must remain under forest cover, making it a nature lovers paradise where you can spot Bengal tigers, clouded leopards, red pandas, and more. There are many hiking trails to sacred temples you can find all over the country.
They like their food SPICY. I'm no wimp when it comes to eating spicy food- I love it. However, this food was on a whole other level. The food is either extremely bland (sorry, not a foodie destination by any means) or so spicy you think you're dying. They're obsessed with chilies and you will find them drying on just about every roof. They put a condiment they so aptly call 'chili cheese' which is spicy chilies in a watery cheese sauce on just about everything.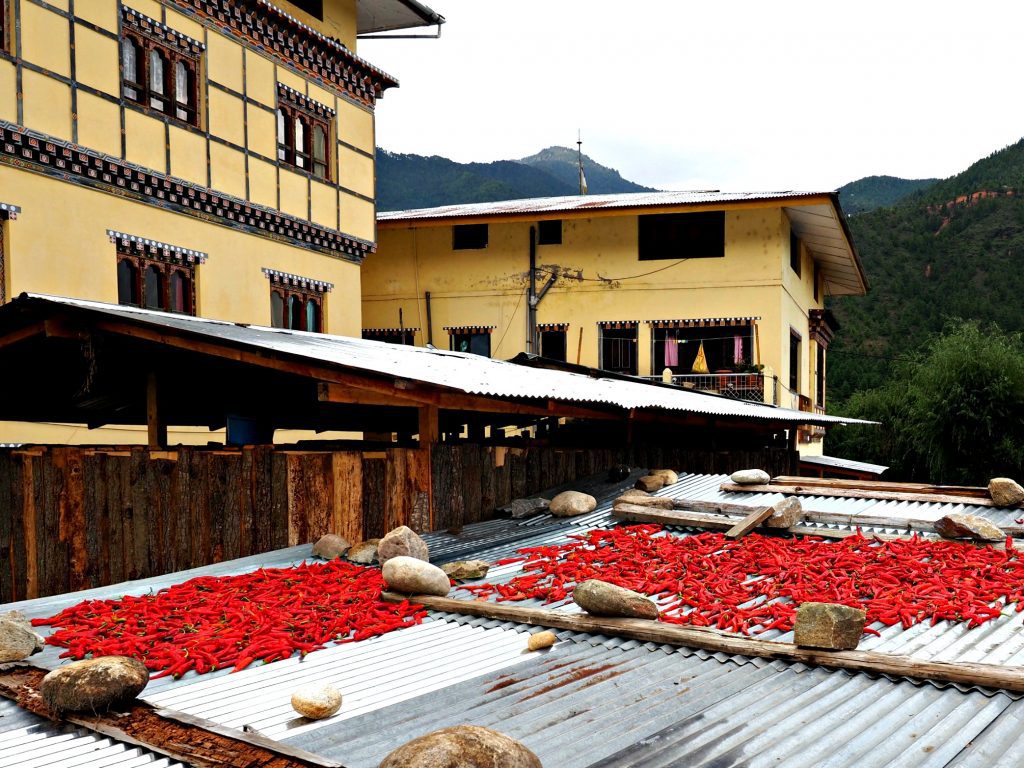 Everyone turns a year older on the New Year. Happy Birthday to everyone in Bhutan! This country is rare in the fact that they do not record the birth dates of any newborn baby. At least you'll never forget someones birthday, right?
Bhutan was the 1st country to ban the sales of tobacco. I loved this about Bhutan- smoking is gross and widely prevalent throughout Asia. However, even though they don't smoke many people like the chew the betle nut in turn which is equally as bad. This nut turns their mouths bright red and gives them a buzz like a cigarette would. When I first saw someone chewing it I thought they were dying.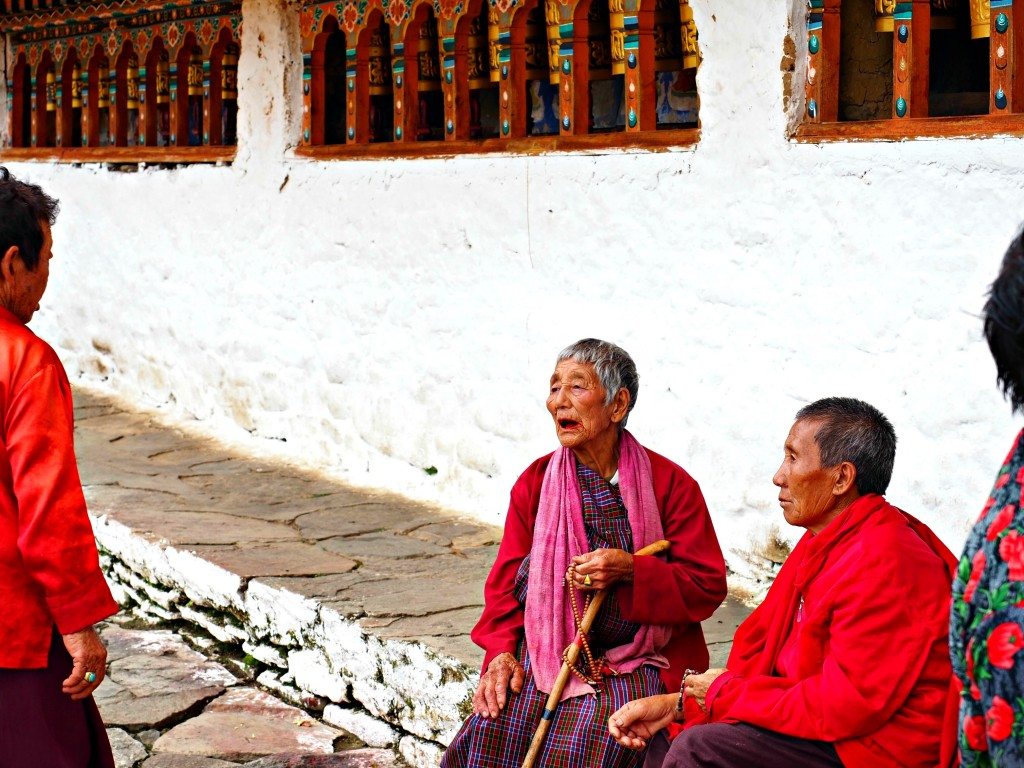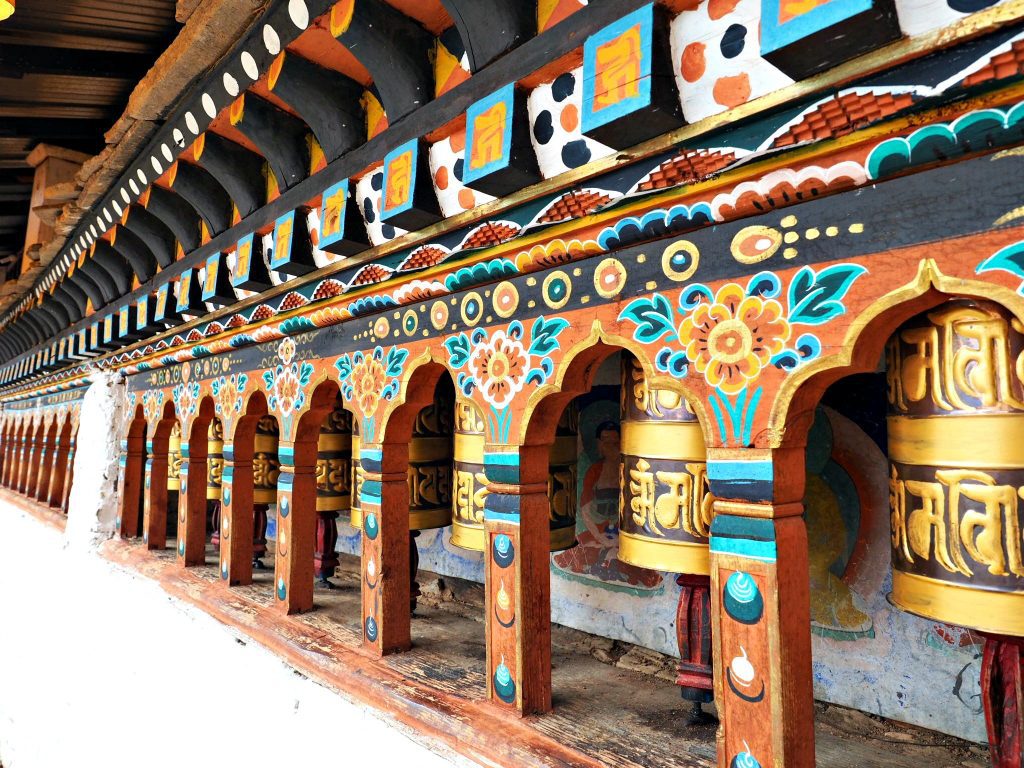 They're obsessed with their King. Their humble (and handsome) King Jigme Khesar Namgyel Wangchuck is widely respected and loved throughout. He has an open-door policy that allows any citizen to meet with him.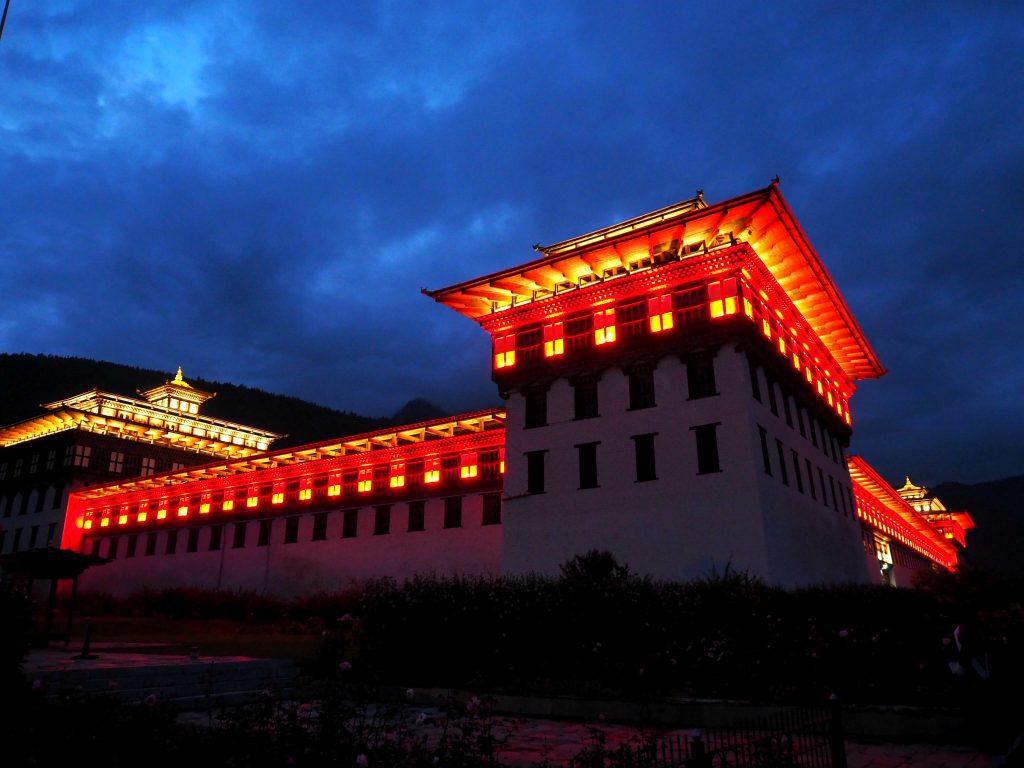 Their first tourist was in 1974. This 'Land of the Thunder Dragons' finally opened up its gates to foreigners in 1974 and had 287 visit the first year. Ever since the curiosity of this preserved magical kingdom has made it high on everyone's list.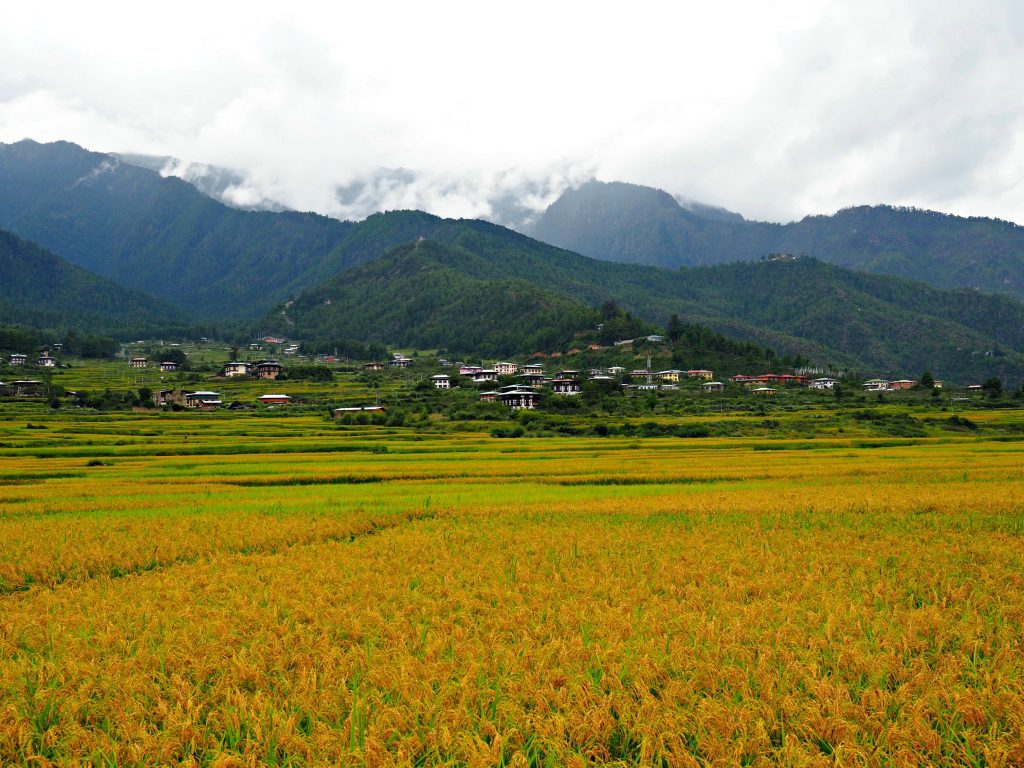 Bhutan has the highest unclimbed mountain in the world. Bhutan is home to the highest unclimbed mountain in the world: Gangkhar Puensum, measuring approximately 7,570 meters. There is a law prohibiting mountaineering above 6,000 meters, with the official line being that it these peaks are home to the deities and to climb them would cause offense. You can, however, gawk from afar.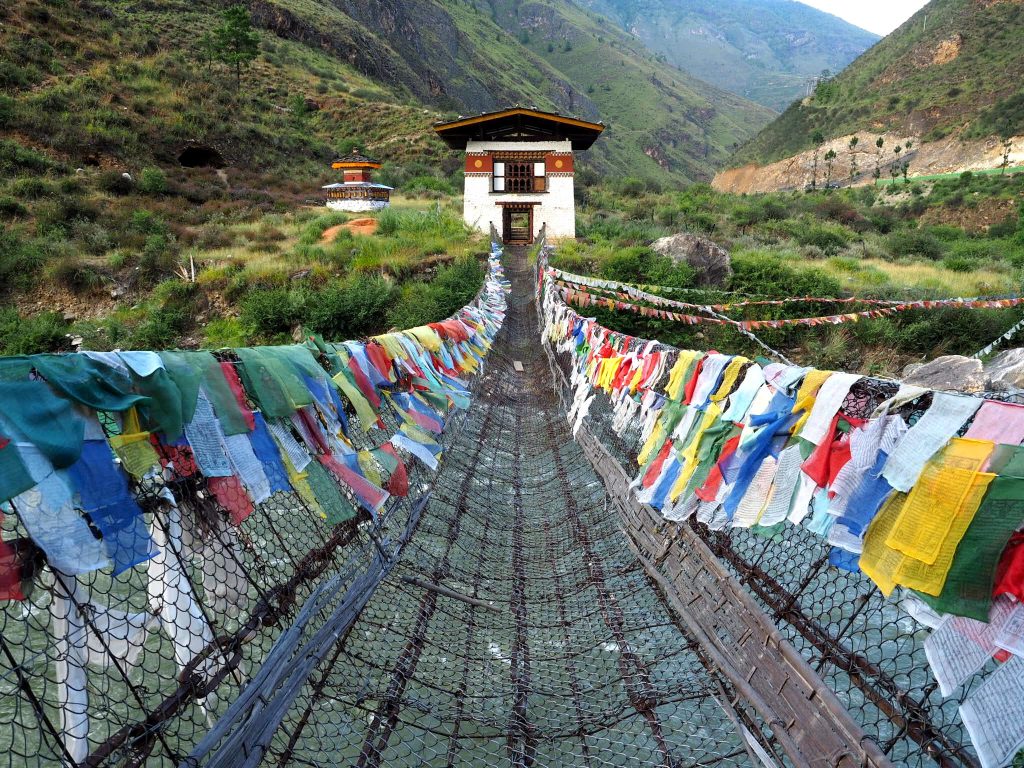 Bhutan is the only country in the world to be carbon negative. Thanks to Bhutan's massive tree coverage, conservation, and use of hydroelectricity they're the only country that runs on a CO2 deficit. It's the ultimate country to go outside and breathe in the fresh(est) air.