Oh Tokyo, I can see why you get voted best city in the world time and time again. Impressive skyline, unexpected nature, ancient traditions, sweet people, and a chaos that makes sense. Tokyo feels as though its many different cities all combined into one with one district of Tokyo feeling completely different from the next. This beautiful city is packed with history, food, technology, people watching, and just so much more. To be honest I wasn't sure what to expect with Tokyo- I didn't know how I'd feel about the overwhelming amount of people or the language barrier. Well, after going I can honestly say it was one of my favorite cities I've been to. If you're ever in this incredible place here's what I recommend!
1) Stay at HOSHINOYA Tokyo! This hotel is INCREDIBLE. Its a 5 star Ryokan (traditional Japanese hotel) in the heart of the financial district. It has impeccable service, award wining cuisine, luxurious spa, onsen (Japanese natural hot springs) and so much more. Also a huge bonus is that the elevator takes you directly down to the subway system which is very easy to use and inexpensive. I can't say enough amazing things about this hotel. A little pricey, but worth every penny I assure you.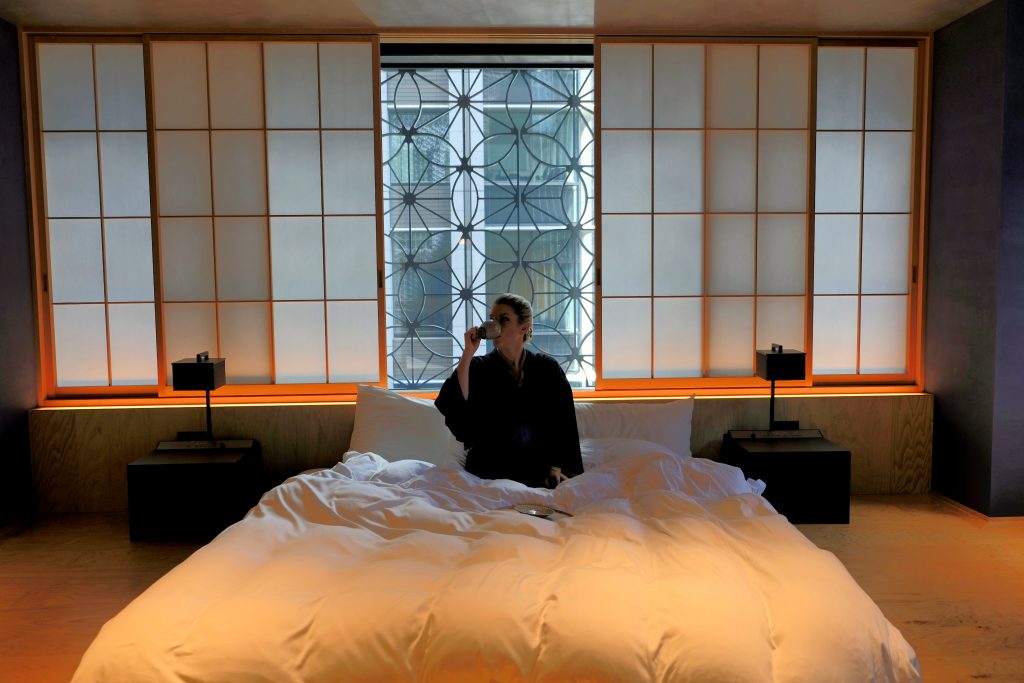 2) Check out the Fish Market! Formally called Tsukiji Market and now Toyosu is always a very popular spot. When I was in Tokyo, Tsukiji was still open and that is the one that I went to but Toyosu is supposed to be equally as great. Its packed with different vendors, locals, and little hole in the wall restaurants. Its a must go. If you go early enough you can witness the famous tuna auctions!
3) Walk around Hamarikyu Gardens! This beautifully landscaped garden is located in central Tokyo so think of it as the 'Central Park' of Tokyo. The green lush gardens are a stark contrast from the high rises in the distance. Located in the gardens are tea houses, many different pathways, shrines, and more. It's a great relaxing way to spend a few hours.
4) Eat. Everything. In. Sight! Tokyo has some of the most incredible food in the world. Everything from sushi to ramen to molecular Nippon cuisine can be found here. It truly is a foodie paradise.
5) Get a birds eye view of Shibuya crossing! This rumored to be busiest crossing in the world is definitely something you have to see in person. It's a controlled chaos of epic proportion. What a lot of people don't know though, is that if you head to the second floor of Starbucks it looks directly down on Shibuya Crossing!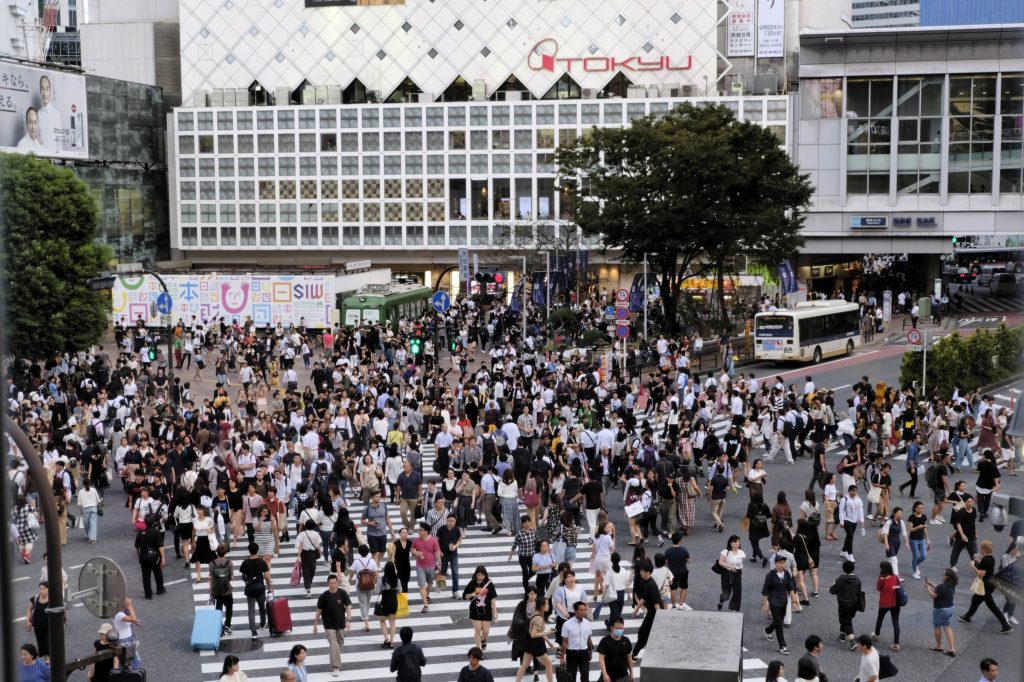 6) Find a hole in the wall sake bar! There's some really amazing sake bars to be discovered in Tokyo! Not far from Shibuya crossing is my favorite of all time- Sakestand! Not only is it super cute and small but they're so friendly! Oh, and have delicious sake.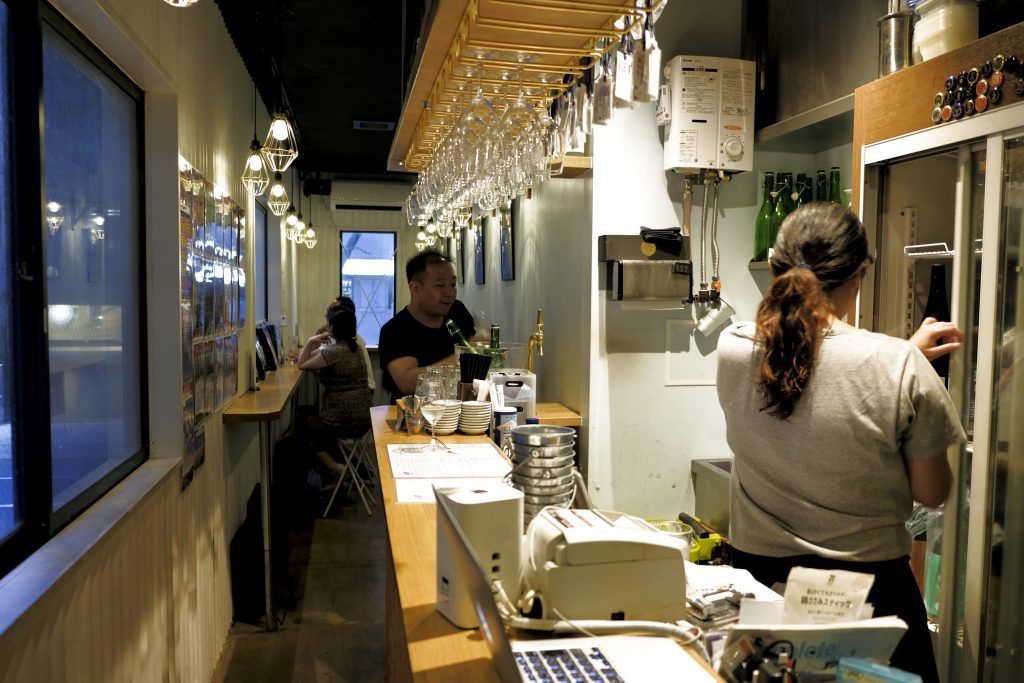 7) Drink some matcha tea! Whether you get to experience a traditional tea ceremony or have it at a tea house- matcha is a huge part of Japanese culture and tradition. To be honest, I've had it here in the US and I was not a fan but for some reason it tastes so much better there!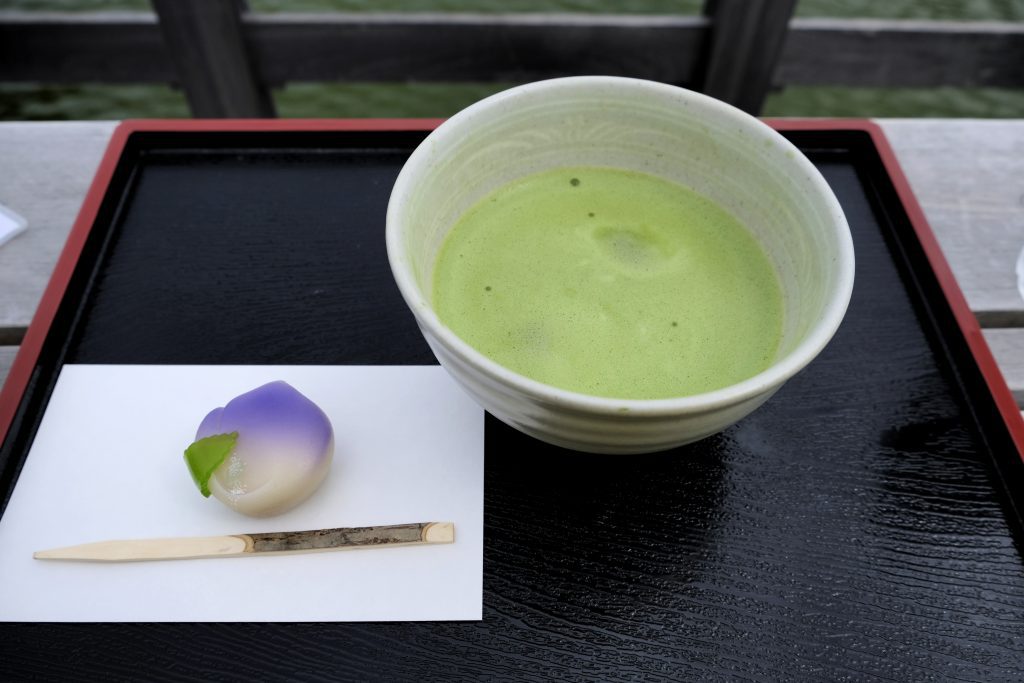 8) Try on a kimono! If you're staying at HOSHINOYA Tokyo they give you kimonos to wear around the hotel which is so fun. If you're not, there are plenty of other places to try them on! That thing is kimo-no joke to wear. (sorry)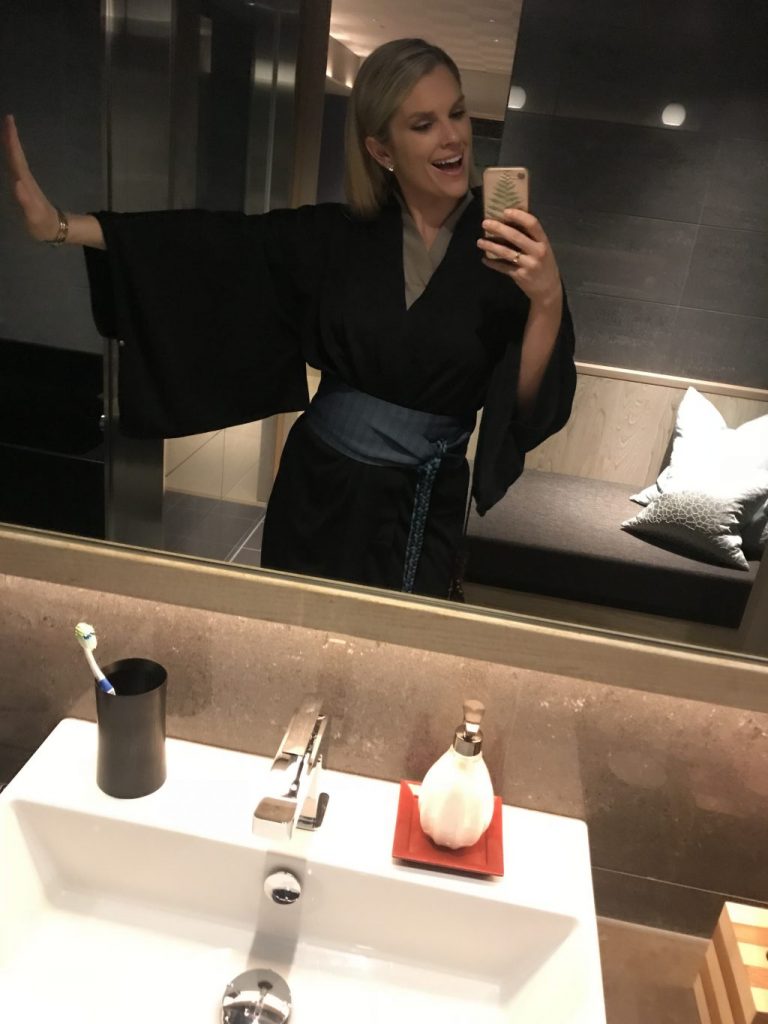 9) Go to Yoyogi Garden! This is another unexpected beautiful garden in the city! It takes you directly to…
10) Meiji Jingu! This beautiful shrine located in the garden is the Shinto shrine that is dedicated to the deified spirits of the Emperor Meiji and his wife Empress Shōken. You'll find many locals there praying and paying their respects.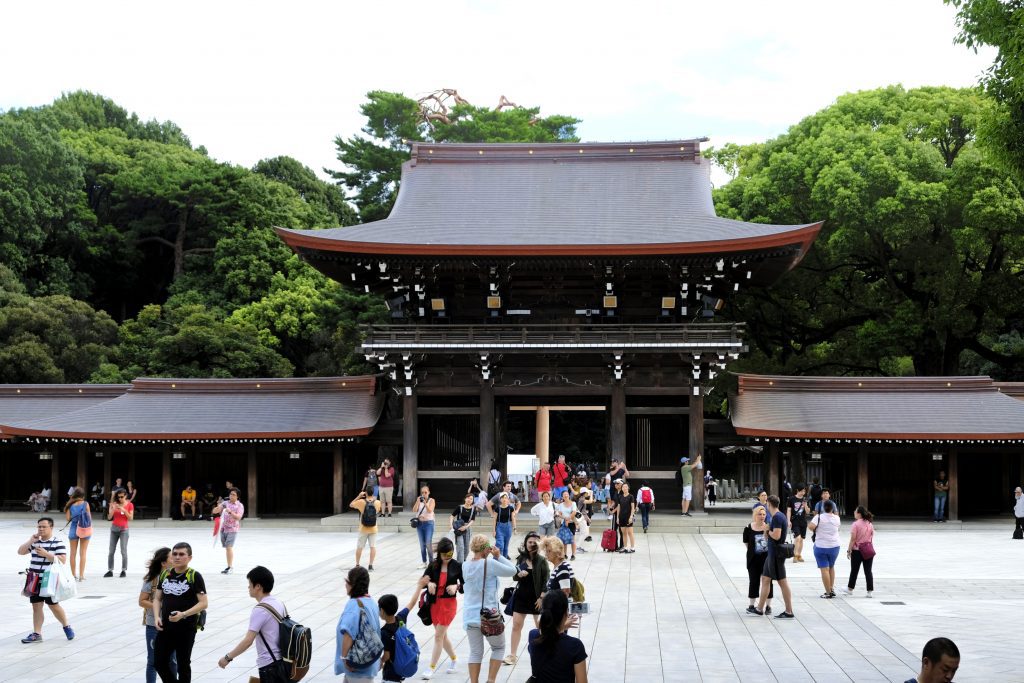 11) Visit a cat cafe! Widely popular around Asia are cat cafes. No, you don't eat cat. You literally pay to go into a room filled with cats and just hang out while they ignore you. Its pretty funny actually. The one I went to was Cat Cafe MOCHA.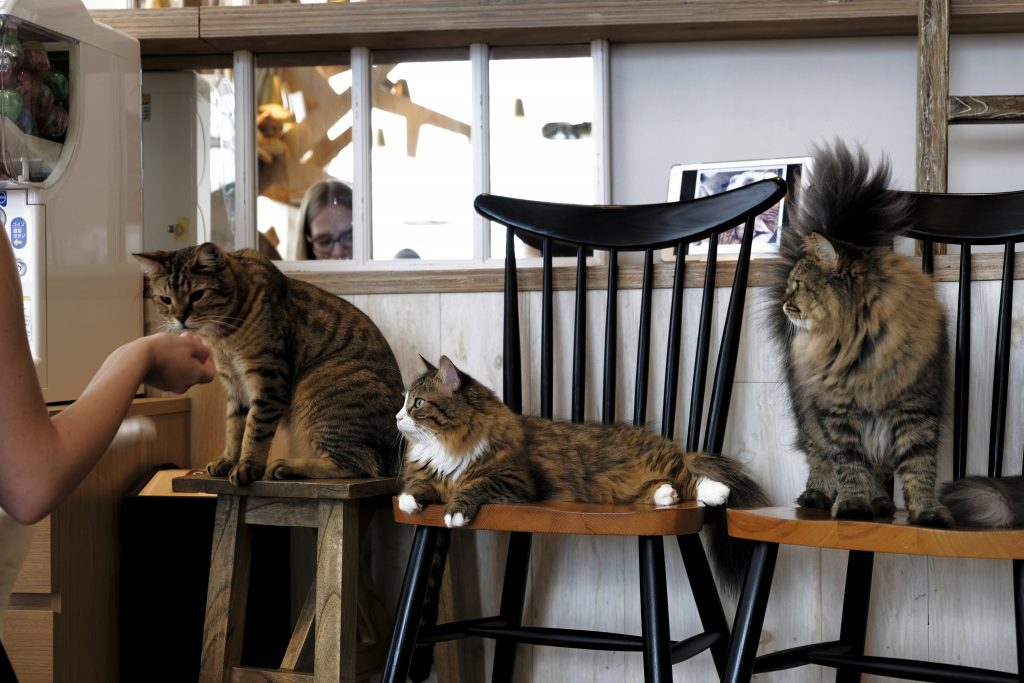 12) Talk a walk around Harajuku Street! If you want to see the quirky rainbow dressed girls of Tokyo, then Harajuku street is where to go. Rainbow colored everything and some funny outfits! It's a cute busy little alleyway to check out.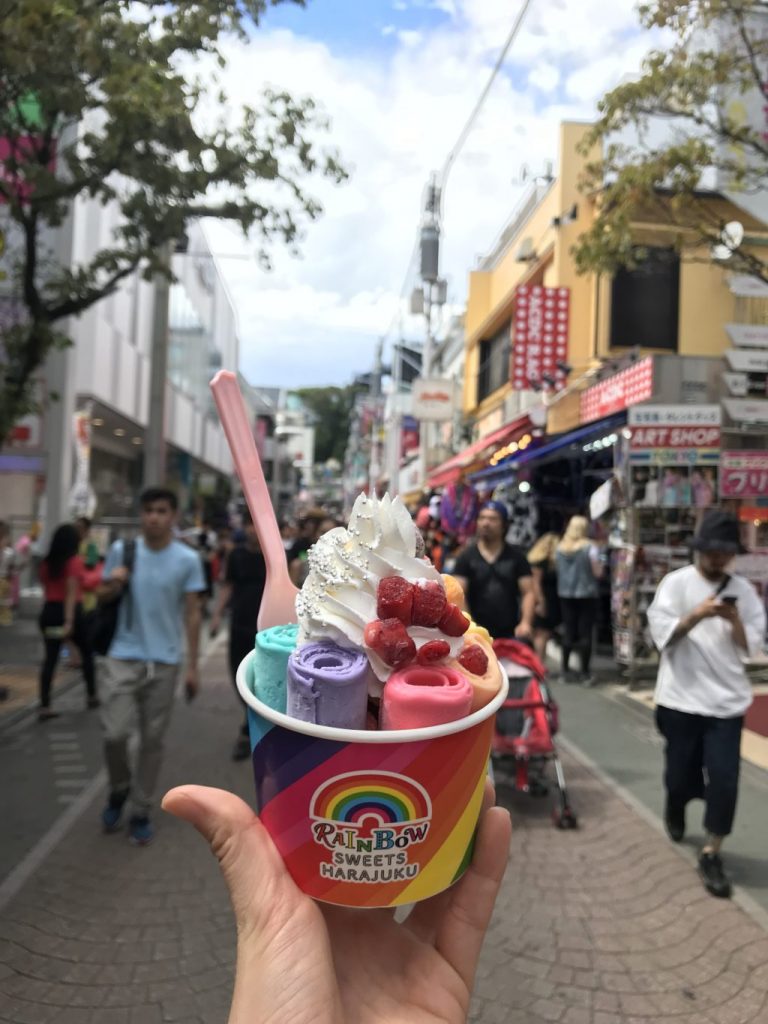 13) Dress like the kawaii locals! Kawaii in Japanese means "cute" and they take their cute seriously! Tokyo is fun because you can dress as crazy as you want and no one will bat an eye.
14) Head for the bright lights of Shinjuku! This district of Tokyo is the one that is packed with all of the crazy lights and people. Sensory overload!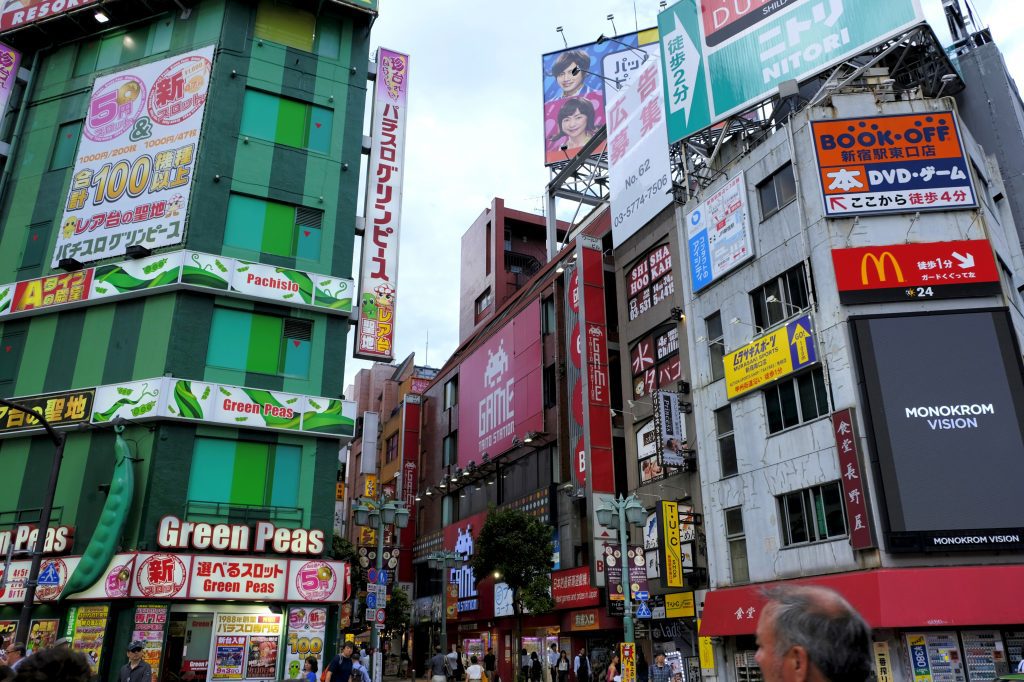 15) Have fun! This incredible city has SOO much to see and offer. Take advantage of the efficient metro system to see the most of the city. Like I said, every district feels different than the other and you're bound to have an incredible time here. I promise.