Ok, I'll say it…. trips are WAY more fun with your best friend than your significant other. Sorry, it's true. Although romantic trips are fun and all, nothing beats letting your hair down with your bestie. I've been lucky enough to travel all over the world with my best friends and I have some incredible memories with them. Nothing brings a friendship to the next level like traveling together somewhere amazing. Looking for an ultimate trip to take with your friends? Well, here's a list of my top 10 favorite places I've traveled with my friends! Where is your favorite place?
1.
Mykonos, Greece
This picturesque Greek Island is my absolute favorite. Old Town Mykonos is exactly what you think of when you think of Greece with it's white washed walled, winding cobblestone alleyways, and colorful doors. Aside from that, it also has gorgeous beaches and a VERY lively nightlife. Before you know it you'll be up till 6 am drinking Ouzo smashing plates while dancing Greek style with the locals. (Totally did that)
2. Bali, Indonesia
What I loved about Bali is that you have two options for your type of traveling; the party scene in Seminyak (south Bali) or the relaxed area in Ubud (north Bali). Both are equally as fun. If you're wanting great restaurants, night life, and surfing then Seminyak/ Kuta is your area but if you're wanting a relaxed vacation on the rice paddies with cute small cafes and beautiful temples then Ubud is your area. When I went I wanted a little of both… so we did!
3. Reykjavik, Iceland
This colorful Nordic city is still one of my favorite destinations ever. The natural beauty of the country is something that you have to experience at some point in your life. There's amazing activities to do as well such as glacier hiking, diving the Continental Dive, visiting the Blue Lagoon, and so much more. The nightlife during the week in minimal but the second Friday night hits Reykjavik is out in full force and it is a PARTY Viking style. Also, if you're single, there are some of the most beautiful men and women there. It's actually not fair how good looking everyone is so be prepared for a bruised ego. Good news: they like foreigners.
4. Cabo, Mexico
Aside from the beautiful beaches and indigo blue water this area has some amazing resorts and restaurants. There's a long list of things you can do here beside just relax by the water like stroll through the art district, experience the booming food scene, and shopping (of course). There are lively, trendy bars all over so it's the perfect weekend trip to take with your close friends and drink tequila all weekend!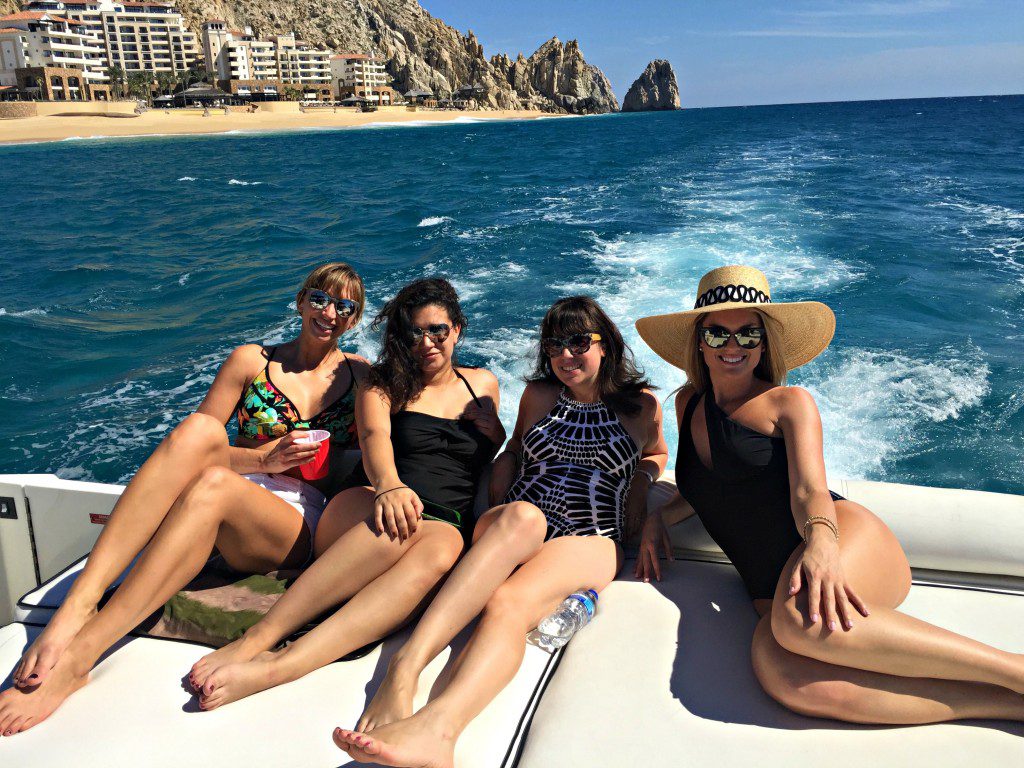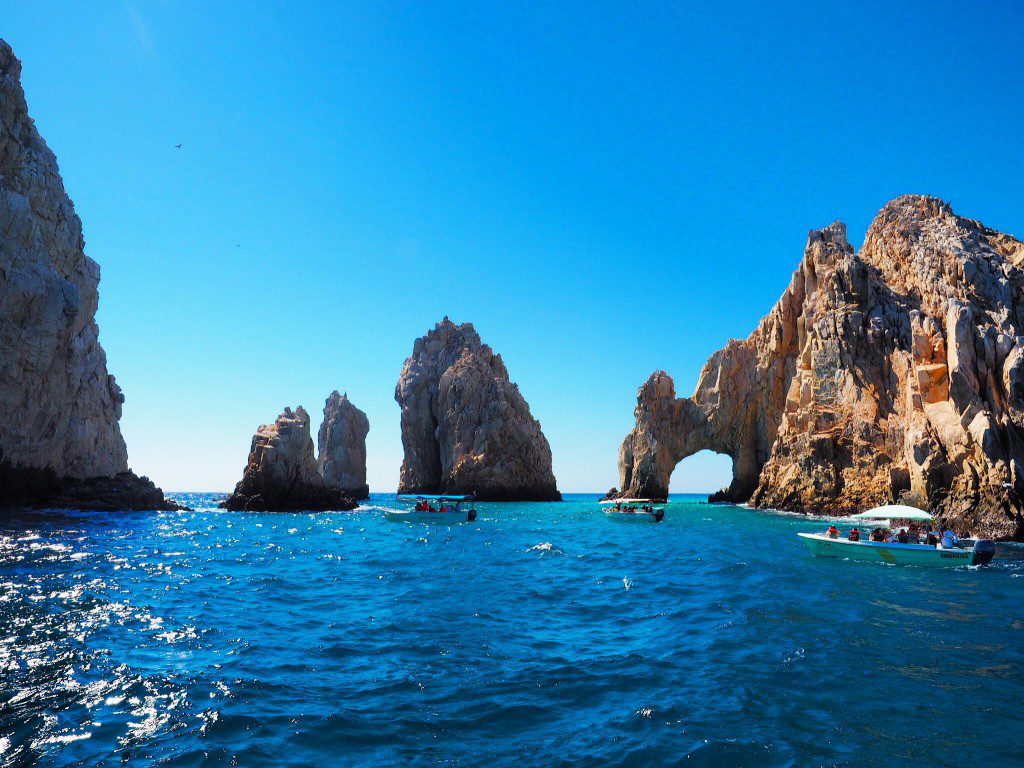 5. Madrid, Spain
I love this city because it's one that you wouldn't expect. It's a great walking city filled with beautiful architecture, incredible food, and fun rooftop bars. Take a stroll through Plaza Mayor and be prepared to be harassed by Fat Spiderman! Oh… and don't forget about the gorgeous Spanish men and women!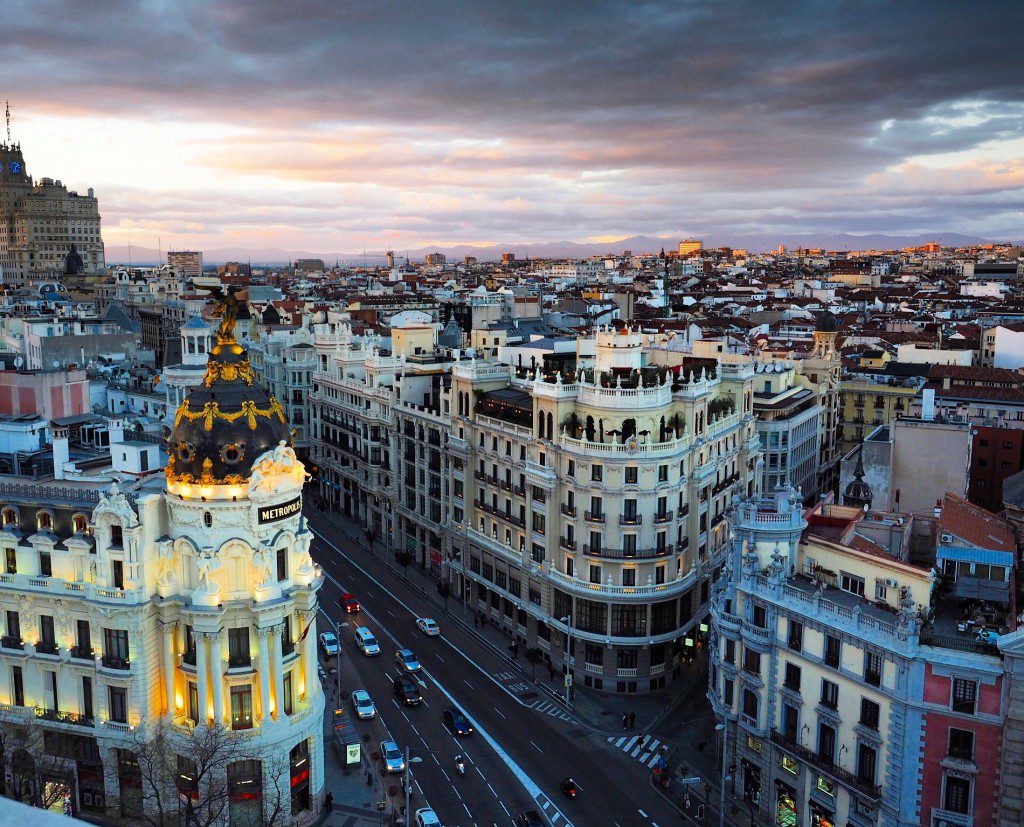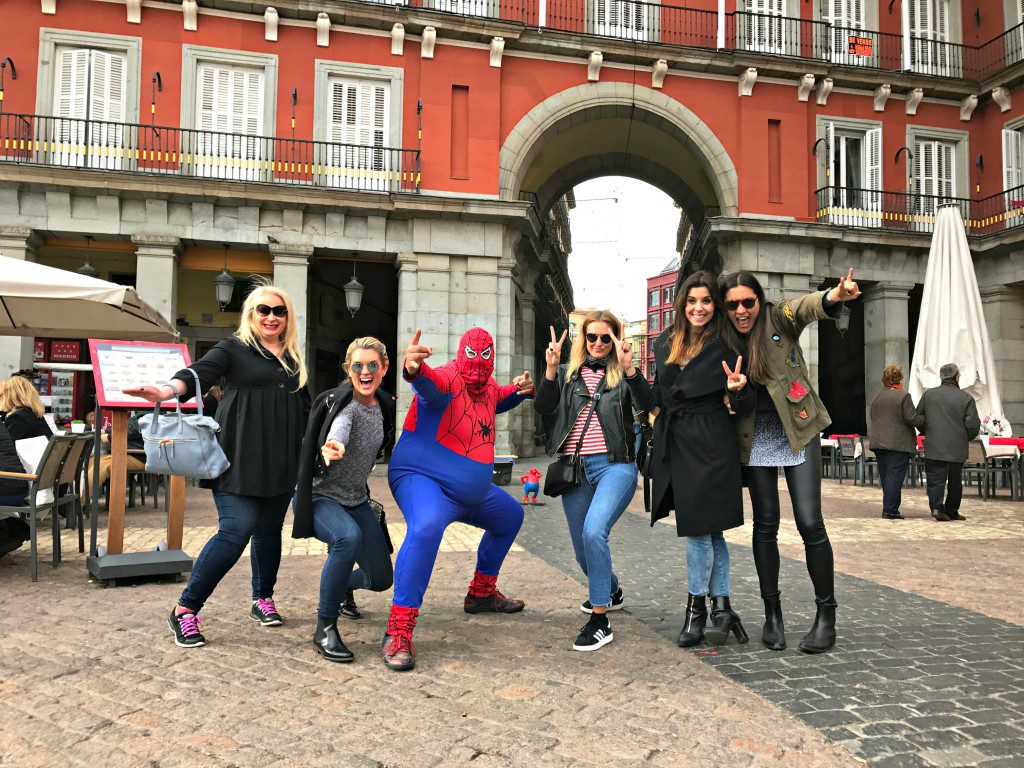 6. Algarve, Portugal
The Algarve has some of the most beautiful beaches and water I've seen and in my opinion some of the best in Europe. The Algarve isn't a city it's the southernmost region of Portugal on the water that's made up of multiple cities. I stayed in Faro which is an old fortress city that was incredible. The south of Portugal is known for their delicious fresh seafood which is available year round and incredible wine.
7. Monteverde, Costa Rica
My friends and I were wanting to take a long weekend trip somewhere to relax, so we picked this beautiful Costa Rican city. It's located right next to the Cloud Forest which is a dreamy area where you can zipline or hike through it. It was the perfect spot to disconnect, drink coffee, and enjoy the cute quaint cafes.
8. Hvar, Croatia
Ugh, I love this place. Incredible water, beautiful old town, rolling hills filled with lavender, and great restaurants. This gorgeous island is only accessible by boat and usually hosts the famous Yacht Week. There's so much to do on this island you will never get bored. We rented scooters and rode all throughout the different cute towns before stopping at Hula Hula for the sunset party which lasts for hours. Also a must do- a day trip to the blue cave. There's no shortage of fun on this island.
9. Havana, Cuba
Now that the travel ban has loosened up, this place is a must go with your friends. It's vibrant, fun, and filled with delicious rum and cigars. You feels as if you've stepped back in time in the best possible way. Get lost for hours in Old Havana drinking daiquiris or mojitos like Hemingway, take a day trip to the beautiful beaches, or salsa dance the night away… the opportunities are endless.
10. Ibiza, Spain
Yes, this island certainly has a reputation of a crazyyyy club scene. While this might be true, there's also so much to do! The Old Town of Ibiza is a beautiful place to explore or you can do a day trip to (my favorite) Formentera Island. They have amazing restaurants, hotels, and beaches you can go to without ever having to step foot into a club… unless you want to!